On-Demand Grocery Delivery App Development Company
Bespoke On-demand
Grocery Delivery App
Development
Custom Tech Solutions for Every Grocery Store Online
Best Offer
Best Offer This Weekend Up to 25% Off
Are you losing out your customers?
Why your store needs a
Grocery Mobile App?
Grocery Store Sales App Developed by the Industry Experts can Help
Want to build your own app? Well, you can empower your online business by creating a custom mobile app for your grocery store. We can help you build your on-demand grocery delivery app with all basic services, a user friendly app and affordable enough for all businesses. We can provide fully engaging grocery shopping cart app that helps customers 24X7 buying online and having best quality.
On-Demand Grocery Delivery Business Models We Serve
We help solving all purpose requirements of your online grocery business
Single Store
Bring all your grocery stores under a single management dashboard and track all your stores and deliveries.
Multiple Stores
Go digital with your grocery delivery business and make your offline business into a brand.
Aggregators
List multiple stores on your grocery delivery app and build an Aggregated Marketplace.
How Our Grocery Delivery Platform Works
We have a simple yet professional working experience and follow the same
pattern to get best results.
How it Works
We have a simple yet Professional working Experience and follow the same
pattern to get best Results.
Get Your Grocery Delivery App Development Started Today.
Grocery Delivery Mobile App Features
OyeGrocers helps in creating high-quality mobile application solutions for every grocery business. App Features Are Listed Below.
Customers App
Social Media Sign up & Login, Profile Management, View Nearby Stores + Offers, Select Menu Items, Rating & Reviews, Push Notifications, Real Time Tracking, Favorite Items, Secure in-app Payment and Help & Support
Drivers App
Drivers Profile Set-up, Availability Status, Location Tracking, Real-Time Navigation, Job History and Earnings
Create Your Online Grocery Delivery App
Stay ahead from the competition and get your own feature-rich grocery mobile app created by the highly efficient grocery app development company at a competitive pricing.
Do you want to deliver groceries at customer's doorsteps? Is this a need of this industry today?
Go ahead! A grocery delivery mobile app can automate the task. It will help your business with smooth functioning, saves time, better management and long term customer's base. On the other hand, it will help your customers to select groceries at once to order, reorder same with saved history easily and get the goods delivered within time at their doorsteps
Looking for an On-Demand
Grocery Delivery Mobile App Solution?
Why OyeGrocers
Wondering why outsource your grocery delivery app project to us?? Well, we have an expert team of skilled programmers and designers with extensive experience in a wide variety of industries.
User Friendly Development
Our Apps are easy to use and attractive enough and assigned to provide the Maximum user-experience every time.
Multi - platform Development
Based on your specific requirements, we can develop grocery apps for Android or iOS or cross-platform apps that supports both systems.
Competitive Pricing
Our app development packages are designed such that we can maintain quality while keeping the price most competitive in the market.
Feature - rich Apps
Whether you are looking for Grocery app development with the basic features or on advanced fully-featured app,we can develop it for you.
Interview & Hire
We enable our potential clients to interview and compare from our team of developers, designer and choose the best candidates for their particular project.
Flexible Contract
Whether you are looking for a long-term professional relationship or want to hire developers for just one project, we have flexible options. With us, you can hire app developers on an hourly, weekly or project basis
Our Happy Clients
Meet our happy clients, we have served so far and feel free to connect for their reviews individually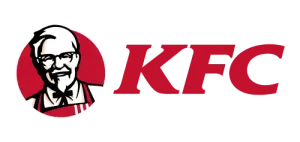 FAQs
How much does it cost to develop an on-demand grocery delivery app?
For a custom build grocery app, our team will analyze your business needs and come up with the best ideas to showcase your brand. Launching your business on an online platform may require a variety of considerations. The project cost will be decided accordingly. Building an exceptional app, with additional features, may take around 4-6 months. Our team at OyeLabs ensures that all your needs are met. We can also deliver a readymade grocery delivery app in 2 weeks. It can be customized as per requirements. It can cost you around $25,000.
How much time does it take to set up your solutions in my business?
Your needs are at our utmost priority. We've got ready-made options for you. If you are not searching for any exclusive, customized or personalized, we will deliver the solution within 14 working days. For further information, you may reach our team.
For how long will you provide support after sales?
You are a part of our family and as long as your product is up and running, our team will guide you. We have different offers for different models. You can reach out to our team at OyeLabs for more support related queries.
How does an on demand grocery delivery platform make money?
Most of them work on commission based models. This model entails charging commissions from grocery stores on the basis of the number of orders received. The other business model is based on funded advertising and paid listings that improve visibility online.
Grow Your Business
We would love to guide you to get best Grocery app and to resolve all your related queries.
Or call us now!
Start the collaboration with us while figuring out the best solution based on your needs.