Binance Clone- Launch Your Crypto Exchange Platform In 7 days
Launch Leading-Edge Crypto Exchange Platform With Our Binance Clone

100% Customizable Binance Clone Powered By Oyelabs
Launch your own cryptocurrency exchange platform like Binance with an advanced Binance clone script backed by the expertise of Oyelabs.
We deliver a completely customizable and white-label Binance clone along with the website.
What is Binance?
Binance is an advanced crypto exchange platform. Most of the common cryptocurrencies are supported by this platform. Binance has an integrated wallet for traders to store their possessed crypto funds.
Robust Crypto Exchange Platform Like Binance By Oyelabs
Oyelabs introduces you to a feature-enriched, highly secured, completely customizable, and advanced technologies integrated Binance clone app. With our advanced Binance clone app you can shorten your waiting period to turn your dream of launching a Binance-like crypto exchange platform into reality. 
We have premium teams of highly experienced developers who have mastered the art of developing industry-specific apps. Our Binance clone app script is integrated with not only features, and technologies but also with the versatile experience of these professionals.
Why Our Premium Binance Clone Script Over Custom Development?

Many of you may think why are we recommending our Binance clone script to you over custom development. Here are the reasons-
Cost-Effective-

A custom development of a Binance clone will require a high budget but our ready-made Binance clone script with complete customization offer along with ample loaded features is available at a budget-friendly price.
Ready To Launch-

Waiting is boring. We understand how frustrating it is to wait to make your dream a reality, and that is why we bring you this leading Binance clone script. Our Biance clone script is completely customizable and ready to launch.
Security-

We know the seriousness of security in trading apps like Binance. That is why we have verified our Binance clone script with rigorous security testing. 
Expertise-

As we have vast experience in developing cryptocurrency applications to make your Binance clone capable enough to boost your crypto trading business.
Features Integrated In Our Modern-Age Binance Clone
Primary Features
Multi-Language Support
We build the Binance clone keeping your global audience target in mind. That is why we have integrated multi-language support in the Binance clone script.
Crypto Wallet
To make profit savings easier for your audience we have created the Binance clone with an integrated wallet.
P2P Trading
P2P trading is quite popular nowadays and to help you capitalize on this increased demand of P2P we have developed our Binance clone script with a P2P trading feature.
Crypto Trading Bot
We have introduced a crypto trading bot in our Binance clone to make it easier for your users to understand the functionalities of your crypto exchange platform.
Cross-Platform Compatibility
Our Binance clone script can be used in developing a robust cross-platform compatible crypto exchange platform.
Powerful Trading Engine
We have integrated a powerful trading engine so that your users can easily identify key opportunities, on-going trends, and patterns across stock markets.
Unlimited Token Listing
Our Binance clone script offers unlimited listing features to your users which will directly help you improve user experience.
Premium Features
Push Notifications
Among the premium features of our Binance clone push notification is crucial. It informs users about key activities going on the stock market to keep them engaged.
Dashboard
A dashboard with all the details regarding the user's buying and selling of crypto is available in our Binance clone script. Apart from that an admin can also enjoy the flexibility of a dashboard.
Fingerprint Access
In order to keep their information safe users can turn on fingerprint access in our Binance clone.
Customer Support System
Admins have the luxury of an advanced customer support system in our Bjnance clone solution.
Multiple Payment Gateway
In order to achieve growth you always need to offer flexibility to the customers that is why we have included multiple payment gateways.
100% Customizable
In our Binance clone script you can add as many features as you want as our solution is 100% customizable.
Liquidity
Offer the traders perks of liquidity with our Binance clone. A higher liquidity refers to a higher efficiency of your exchange software.
Multi-Crypto Wallet
Our wallet integration enables us to add multiple crypto wallets for your users in our Binance clone so that your users can enjoy trading of multiple cryptocurrencies.
Security Features
Two-Factor Authentication
We have integrated two factor authentication so that your users can enjoy a completely secured login process.
End-To-End Encryption Based SSL
Our Binance clone offers end-to-end encryption which automatically helps improve security as the SSL feature creates a channel for data transmission.
SMS/Email Verification
We made our Binance clone completely user friendly and that is why we have integrated the feature via which users can signup with email. A code will be sent to the email address to confirm successful login.
Content Management System
We offer a Content management system of higher level in our Binanace clone so that your crypto trading platform stays well protected against breaches.
Server Side Forger Protection
It is essential that your users stay aware of SSRF attacks. That is why we integrated server side forgery protection features to help you aware your users with advice and suggestions.
Cross-Site Forgery Protection
In order to confirm your users security we have integrated cross-site forgery protection features in our Binance clone.
Distributed Denial of Service
It is very crucial to maintain the standard functionality of your Binance clone. In order to help you in that we included features to prevent DDoS attacks.
Exchange Models Supported By Our Binance Clone
Basic
Focused at making the Binance clone easy to understand with buy and sell sections.
Advanced
To offer advanced information dark themes, and larger trading charts, including the updated prices shown beside buy and sell sections.
Classic
A classic and simple interface offering simple buying and selling options for cryptos.
Over The Counter
Over the counter model offers more liquidity. It also offers a fixed price for crypto coins.
P2P
The P2P exchange model offers simple and fast access to cryptocurrencies through the C2C or even the B2C model. It is one of the best models for a better user experience.
Business Benefits Available With Our Premium Binance Clone
Full App Customization
You can avail the perks of developing an advanced Binanace clone with our premium clone script with a complete customization option.
Faster Transactions
With our Binance clone script's utilization, you can easily manage and even execute huge numbers of crypto transactions simultaneously.
Multiple Payment Modes
As mentioned earlier our Binance clone script brings the flexibility of multiple payment options and offers your users a completely satisfactory user experience.
ROI
Achieve new heights faster in your crypto exchange business by using our Binance clone script, which is integrated with all the trending frameworks, features, and app infrastructure, to build your crypto exchange platform.
Robust Security
We have incorporated advanced-level security options in our Binance clone script so that when you develop your exchange platform using this script protection can never be an issue.
Our Robust Binance Clone App Is For Varied Platforms
Mobile
Our Binance clone script can be used to develop a high-functioning, 100% customizable and scalable crypto trading mobile app for both iOS and Android.
Web Portal
Our Binance clone app script can deliver a premium, and credible cryptocurrency exchange web platform/portal loaded with key features.
Window
We support a versatile audience need and flexibility. That is what led us to develop this Binance clone script which can be used in creating crypto exchange platforms that are accessible from windows as well.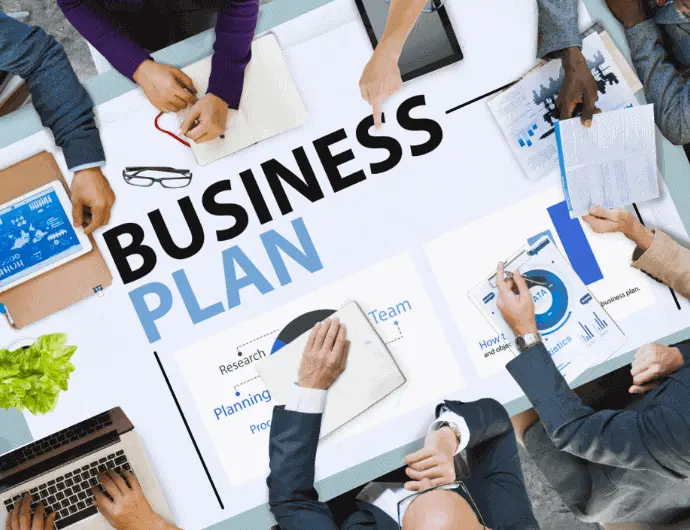 Why Choose Binance Clone Script From Oyelabs?
Latest Technology-

We only imply the latest version of each technology to make sure the app we deliver is up to the current standards.
24*7 Responsive Support-

At Oyelabs we keep our clients as our first priority and that is why we have 24*7 responsive support programs for you all.
Experience-

Oyelabs is highly experienced in developing software solutions for different industry niches including crypto trading. We understand the driving factors better and we have integrated that expertise into this Binance clone script.
Quality Solution At A Budget Price-

We brought you the Binance clone script of the highest standard at a budget-friendly price. Purchasing this clone script will not only save you time but will also help you launch a crypto exchange platform for your trading business within a short period of time.
Unleash Your Business's True Potential,
With Our Binance Clone App- Starting at $3999 $2599
FAQs
Que. How will Oyelabs secure my complete ownership after I purchase the Binance clone script?
Ans. Oyelabs will offer you the entire license-based source code after you buy the Binance clone script.
Que. Are there any support services offered by Oyelabs after I buy the Binance clone?
Ans. Yes, Oyelabs offer a 3 month support service to you when you buy our Biannce clone.
Que. How can I be sure that you will not copy my business idea and sell it as a clone in future?
Ans. Oyelabs keeps its clients on top of the priority list. That is why we have an NDA signing policy to safeguard your business idea.
Que. Is this Binance clone script capable enough for a global audience?
Ans. Yes, we have integrated features like multiple-language support, and multi-payment modes, and moreover the app is 100% customizable so you can integrate more features to make it capable for a global audience.
Que. Does Oyelabs offer customization services for this Binance clone script?
Ans. Yes, we do offer a custom feature integration service for this Binance clone script.
Que. Is this Binance clone script exclusive available at Oyelabs only?
Ans. Yes, Oyelabs is the exclusive owner of this Binance clone script and you can buy it from us only.