Binance Clone- Launch Your Crypto Exchange Platform In 7 days
Binance Clone Script
Launch Your Leading-Edge Crypto Exchange Platform
100% Customizable Binance Clone Powered By Oyelabs. We deliver a completely customizable and white-label Binance clone along with the website.
Buy, Sell, & Exchange with the #1 Crypto Exchange Platform
Binance is an advanced crypto exchange platform. Most of the common cryptocurrencies are supported by this platform. Binance has an integrated wallet for traders to store their possessed crypto funds.
A comprehensive Binance Clone Script to build a complete Crypto Exchange platform. Our script comes equipped with a robust trade engine that ensures smooth and seamless trading for your users. The intuitive UI/UX design ensures that users can easily navigate the platform and carry out transactions.

Binance Clone Script
$3999
Features Integrated In Our Modern-Age Binance Clone
Primary Features
P2P Trading
P2P trading is quite popular nowadays and to help you capitalize on this increased demand of P2P we have developed our Binance clone script with a P2P trading feature.
Crypto Trading Bot
We have introduced a crypto trading bot in our Binance clone to make it easier for your users to understand the functionalities of your crypto exchange platform.
Cross-Platform Compatibility
Our Binance clone script can be used in developing a robust cross-platform compatible crypto exchange platform.
Unlimited Token Listing
Our Binance clone script offers unlimited listing features to your users which will directly help you improve user experience.
Premium Features
Dashboard
A dashboard with all the details regarding the user's buying and selling of crypto is available in our Binance clone script. Apart from that an admin can also enjoy the flexibility of a dashboard.
Customer Support System
Admins have the luxury of an advanced customer support system in our Binance clone solution.
Liquidity
Offer the traders perks of liquidity with our Binance clone. A higher liquidity refers to a higher efficiency of your exchange software.
Multi-Crypto Wallet
Our wallet integration experience enables us to add multiple crypto wallets for your users in the Binance clone so that they can enjoy trading multiple cryptocurrencies.
Security Features
Two-Factor Authentication
We have integrated two factor authentication so that your users can enjoy a completely secured login process.
End-To-End Encryption Based SSL
Our Binance clone offers end-to-end encryption which automatically helps improve security as the SSL feature creates a channel for data transmission.
Server Side Forger Protection
It is essential that your users stay aware of SSRF attacks. That is why we integrated server side forgery protection features to help you aware your users with advice and suggestions.
Distributed Denial of Service
It is very crucial to maintain the standard functionality of your Binance clone. In order to help you in that we included features to prevent DDoS attacks.
Exciting Add-Ons for Binance Clone
Social Media Login

Allow users to sign up and log in using their social media accounts.

Multi-Language Support

Offer the platform in multiple languages to cater to users from different regions.

NFT Trading

Enable buying and selling of unique digital assets using blockchain technology.

Multi-Currency Support

Allow users to trade and transact in different cryptocurrencies and fiat currencies.
Finger Print Access

To keep their information safe users can turn on fingerprint access in our Binance clone.

Push Notifications

Real-time alerts sent to users' devices about important account activity and market updates.

SMS/Email Verification

Two-factor authentication for added security and verification of user identity.

IEO Launchpad

Initial Exchange Offerings (IEOs) allow new projects to raise funds and get listed.
Our Robust Binance Clone App Is For Varied Platforms
Web Portal
Our Binance clone app script can deliver a premium, and credible cryptocurrency exchange web platform/portal loaded with key features.

iOS
Our Binance clone script can be used to develop a high-functioning, 100% customizable, and scalable crypto trading iOS app.
Android
Our Binance clone script can be used to develop a high-functioning, 100% customizable, and scalable crypto trading Android app.
Technologies Used In Our Binance Clone App
Why Our Premium Binance Clone Script Over Custom Development?
Cost Effective
Custom development requires a high budget but our ready-made Binance clone script comes with ample features and free customization service at a budget price.

Time to Market
Waiting is boring, that is why we bring you this ready-to-launch Binance clone script which is completely customizable as per your needs.
Expertise
We have vast experience in developing cryptocurrency-based applications to make your Binance clone capable enough to boost your crypto trading business.

Security
We know the seriousness of security in trading apps like Binance. That is why we have already verified our Binance clone script with rigorous security testing.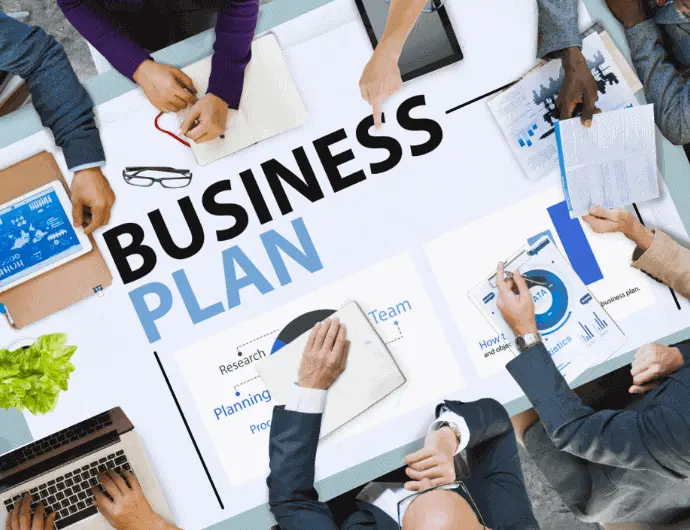 Why Choose Binance Clone Script From Oyelabs?
Free Customization-

We provide free customization services to ensure that our clients get the exact features and functionalities they need for their Binance clone.

Free Technical Support-

Our team of experts offers free technical support to our clients throughout the development process and even after the launch of the platform.

Free Bug Support-

We provide free bug support to our clients to ensure that the platform runs smoothly and without any issues.

Full Source Code-

We ensure you get complete ownership of the Binance clone by offering you the full source code.
Client's Reviews
Neil Harvey / Co-Founder
Working with the Oyelabs team was a great experience. The team understands the value of client satisfaction and heavily focuses on that. The team here is very easy to work with and their expertise makes them the ideal partner for all kinds of development projects.

Steve Louis / CEO
Oyelabs excels in developing top-notch solutions and values communication. We partnered with them for our online media app, aiming for a user-friendly subscription-based model. Oyelabs delivered premium features and 24/7 support.
Dave Baker / CTO
Other companies only cared about my budget when I sought website performance optimization. Oyelabs was different. They prioritized my needs over my budget, earning my admiration and leading me to collaborate with them. The results have been impressive.
Unleash Your Business's True Potential,
With Our Binance Clone App- Starting at $5999 $3999
FAQs
Que. How will Oyelabs secure my complete ownership after I purchase the Binance clone script?
Ans. Oyelabs will offer you the entire license-based source code after you buy the Binance clone script.
Que. Are there any support services offered by Oyelabs after I buy the Binance clone?
Ans. Yes, Oyelabs offer a 3 month support service to you when you buy our Binance clone.
Que. How can I be sure that you will not copy my business idea and sell it as a clone in future?
Ans. Oyelabs keeps its clients on top of the priority list. That is why we have an NDA signing policy to safeguard your business idea.
Que. Is this Binance clone script capable enough for a global audience?
Ans. Yes, we have integrated features like multiple-language support, and multi-payment modes, and moreover the app is 100% customizable so you can integrate more features to make it capable for a global audience.
Que. Does Oyelabs offer customization services for this Binance clone script?
Ans. Yes, we do offer a custom feature integration service for this Binance clone script.
Que. Is this Binance clone script exclusive available at Oyelabs only?
Ans. Yes, Oyelabs is the exclusive owner of this Binance clone script and you can buy it from us only.