IOS App Development Company
IOS APP DEVELOPMENT COMPANY
Delight, Hook & Retain Your Audience,
With The Finest iOS Applications Ever.

Whether it is about streamlining legacy iOS apps or developing them from the very scratch – OyeLabs help businesses define & redefine their tech stack, architecture, and frameworks to stand the test of time.
A Premium iOS App Development Company,An Ideal Technology Partner For You.
OyeLabs is a premium mobile app development company that has been providing iOS app development services for over 5 years. If you're an entrepreneur, a start-up, or a large corporation, we develop iOS solutions that meet your needs. 
We offer many iOS applications, covering the entire Apple product lineup – iPad, iPhone, Apple TV, and Apple Watch. While our team of developers has years of experience working with some of the finest iOS apps ever built, our designers on the other hand follow the guidelines of iOS Human Interface to deliver beautiful, engaging, fine-tuned iOS applications.
Give Your Business The Boost It Deserves
With Our iOS Development Services
Get in contact with a powerful, knowledgeable audience to achieve greater app revenues.
A Pre-Established User Base
Apple's success and quality have earned it a loyal and established customer base to whom it can distribute apps.
Safety of data
With robust security tools and data encryption, offer your users protection against hacking and malware.
Tech-knowing hearing
Cross-device integration with iOS attracts technologically experienced users and facilitates market penetration in key areas.
Shorter time for development
iOS applications are 28 percent faster than Android applications with fewer testing variables.
Exceptional customer service
Users are happy when there is comprehensive customer service and hardware and software harmony.
Make the most of the Apple brand.
Apple's world-famous brand gives iOS apps a concentrated market and unrivalled reputation.
Testing procedures that are successful
Since iOS is proprietary software, there is less fragmentation and testing and evaluation is easier.
Strong Return on Investment (ROI)
iOS users spend much more money on apps than Android users, resulting in a high return on investment in software growth.
Our IOS Application Development Process
We believe in building partnerships. As your ally in success, we make sure to guide you in making critical decisions and help you discover the best results for your product.Our method is flexible and straightforward, with effective project management and coordination among all parties involved.
Strategy And Definition
This is where you describe your idea and why you want to create an app in the first place. This stage will assist you in identifying your target group, determining their needs, and developing a plan and philosophy to provide unique value.
IOS Platform Development Technology
You can use a variety of technology stacks, ranging from native Swift and Objective-C to multiplatform solutions such as React Native and Flutter. Choosing the best technology for your app is crucial, and it is determined by the needs and functions of your app.
UX Design Features
After that, the software development team will start working on the iOS UX design features – that is, how your end user can communicate with and experience your app – and compare it to the project requirements.
Development And Testing
In this stage we build on your app's core architecture to create a finished product. Continuous testing is critical for identifying bugs and problems before the software is released to the public.
Launch & Post Launch
After your app is launched, you'll start marketing it and providing ongoing support. OyeLabs, as a full-service iOS software development company, also offers post-launch support to ensure that the app continues to be popular after its initial release.
Our iOS Offerings
Via our numerous iOS app development services, we assist businesses in developing practical iOS applications from conception to maintenance.
Management of the Application Lifecycle
Custom iOS App Development
Consulting For iOS App Development
iOS Application Designing
Automated App Testing for iOS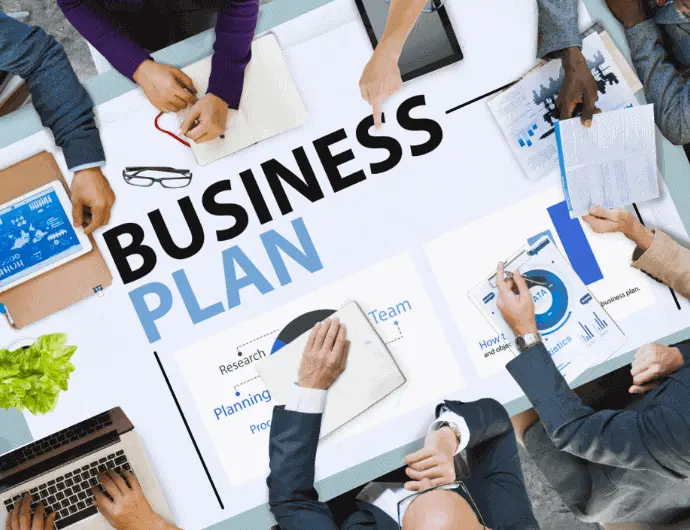 Other IOS Application Services
Audit of iOS App Security and Source Code
Help and Upkeep for iOS Apps
Migration and Upgrades for iOS Apps
Development For The Apple Watch
App Development for Apple TV
Industries We Cater in iOS App Development Services
Retail and E-commerce: Elevate your online store's presence with user-friendly iOS apps that provide seamless shopping experiences, utilizing platforms like Shopify for enhanced e-commerce capabilities.
Healthcare: Enhance patient care and engagement through secure and intuitive iOS healthcare apps, telemedicine solutions, and wellness platforms.
Finance and Fintech: Build secure and feature-rich iOS mobile banking, payment, and investment apps to empower your customers.
Travel and Hospitality: Elevate travel experiences with iOS mobile booking, navigation, and concierge apps for hotels, airlines, and travel agencies.
Education: Foster remote learning and student engagement with iOS educational apps, e-learning platforms, and virtual classrooms.
Entertainment and Media: Captivate audiences with iOS media streaming, gaming, and content delivery apps that entertain and inform.
Real Estate: Simplify property searches and transactions with iOS mobile apps for real estate agencies and property management.
Manufacturing: Streamline operations and improve efficiency with iOS mobile solutions for inventory management, logistics, and production.
Embark on an Adventure, With us!
Our experts will serve you with practical and powerful strategies to execute your dream product towards success. Our supreme goal is to take your ideas a step closer to your dream. With our IOS and iPhone Application development services you can leave a mark of your own in the market.
FAQs
How much does IOS Development cost?
This is the most frequently asked question that people have concerning the build of an IOS app . For us to tell you that, we will have to discuss your idea, business plans and everything in detail. The best way to get a quote is to contact us. But If you still need an estimate, we can say it is $30,000 on an avarage.
How long does developing an IOS app take?
The solution to this question depends solely on the specification and the intended finished result. If the speed is important, we can draw in additional capital, or if costs are of interest, we can adjust the pace to allow the distribution of building costs, which naturally takes longer. The scale, scope and quality of the project, determine the total amount of time it takes to create an IOS application.
What information do you need from clients?
The more the better. Nonetheless, we also find that an initial discussion helps us to structure your requests better. Feel free to contact us!
Do you work with a certain technology?
We, of course, decide on the best and the most suitable platform once we understand your ideas. Nevertheless, our professional team of developers has worked with a wide variety of businesses and therefore, we can work on whatever technology works the best for you.