InDriver (Now Indrive) Clone App | No.1 Taxi Booking App Solution
Get Indriver Clone App
100% Customizable Taxi Booking App Solution To Start Your On-Demand Taxi and Delivery Platform.
The app of your dreams is now here! Why limit yourself to a single brand of a multi-fruit-producing tree when the inDriver App Clone has it all?
The Future Of Cabs, At Your Fingertips.
Our feature-rich and well-built InDriver Clone App combines Taxi Booking (with fare price negotiation function) and Parcel Delivery Services into a single app. Now get your own Bid N Ride App.
Dear Entrepreneur, your Customers will be able to Book Taxi Rides at the Finest Fare using this Futuristic App. Your users will also be able to Send Packages from one area to another using this Advanced App! Your users will be able to transmit anything from a laptop to documents to a lorry of cement bags from a single pickup location to several delivery points.
Get a White Labeled inDriver App in 1 – 2 weeks! Go live and start generating a lot of money with this app. Take advantage of this opportunity to invest in an app that will maximize your profit with every single cab ride and parcel delivery scheduled through the app.
Indriver Clone Script
$2499
What Do You Get With Our InDriver Clone?
Rider Features
Price Negotiations
With our in-driver app clone, the users or the riders of the application have the flexibility of putting a price as bid, which they are comfortable with.
Real-time notifications
Communication and alerts are fundamental aspects that we address when developing an app such as InDriver. Users of our InDriver clone app are able to phone or text their drivers without leaving the app.
Accept/Decline Offer
Riders can accept or decline the drivers' offer pricing quote. As a result, there is no risk of misunderstanding between them.
Become A Driver
After logging on as a rider, the rider may apply to get to be a driver by adding further information using the same app.
Driver Features
Change Their Profile to Rider
Riders may apply to become drivers with the same app, but they must provide more information.
Ride Acceptance/Rejection
Once the rider has bid his fee, the drivers have three options: accept, refuse, or bid higher. This function enables drivers to select their rides.
Make a Bid for His Fare
The driver has the option of sending his suggested price to the rider or accepting the request based on the rider's specified pricing.
Availability of Drivers
Drivers can toggle their availability to Online/Offline at any moment. While the driver is offline, no ride requests will be received.
Admin Panel Features
Revenue Manager
Admin may monitor earnings on a daily, weekly, monthly, and annual basis.
Role Management
Sub-admins can be created by the Roles Manager Admin and assigned to other roles.
Transaction Manager
Information on all journeys, including fare, driver, and rider information.
Verification of Driver Documents
The documents uploaded by the driver will be approved by Admin.
Add-Ons to Help You Lead in the Taxi Solution Domain
Real-Time Tracking

The rider will receive real-time information and notifications for trip acceptance, projected driver arrival time, start the ride, termination of the ride, or cancellation.


Fare Breakdown

Riders may examine the estimated fee for the journey based on the type of vehicle they select from the categories available and the pick-up + drop-off locations.

 

Driver Information

At the time of registration, the driver will upload papers such as identification, license, and registration certificate. The papers supplied by drivers will be verified by the administrator.
Earnings Breakdown

Drivers may examine their daily, monthly, and total trip earnings, as well as their wallet's current amount and data.

Reports

Using different filter options, Reports Admin may track daily reports and transactions.

Wallet Manager

The wallet's administrator may oversee all transactions.
Our Robust Indriver Clone is for Varied Platforms

Web Portal
Our Indriver clone app script can deliver a premium and credible e-commerce marketplace web platform/portal loaded with key features.

iOS
Our Indriver clone script can be used to develop a high-functioning, 100% customizable, and scalable B2B e-commerce iOS app.
Android
Our Indriver clone script can be used to develop a high-functioning, 100% customizable, and scalable B2B e-commerce Android app.
Technologies Used in Our Indriver Clone App

Development Process We Follow for InDriver Clone App


Requirement Gathering
The first step we follow is to understand your unique business needs, goals, and future expectations so we can implement changes to our InDriver clone app as per your specific requirements.

Design
In the next step, our experienced designers will work with you to create an all-inclusive, visually appealing, and user-friendly interface for the InDriver clone app that is intuitive and effective.

Development
Although we offer a ready-to-launch InDriver clone solution, the development phase is necessary to implement the modifications needed in the InDriver clone script as per your business requirements.

Testing
We use a rigorous testing process to ensure that the InDriver clone app is completely bug-free and meets all of your specifications before it is launched on the pre-decided servers.
Deployment
Once the quality analyst team gives us the nod, we will proceed to the deployment process, ensuring your InDriver clone is deployed accurately and runs as you have wanted, error-free.

Support & Maintenance
We offer 3 months of free support and maintenance services including technical support, and bug support to ensure that your InDriver clone continues to meet your business goals.
Workflow of Our InDriver Clone App

User
A user can create his account by simply registering on the platform with his basic details like name, contact details, and location, and then setting up a password.
Provider
To be a provider a user needs to create his account and then submit his documents, select the services he offers, and wait for admin approval.
Tracking
When a service is in progress all of the involved parties including the provider, customer, and admin can track and monitor the service in real-time.
Request
A user needs to select the service category he needs, then enter his offered price and location with time and place the order. Then providers will start bidding.
Completion
As soon as the booked service is completed, both the provider and user will receive an invoice with the amount to be paid clearly mentioned. Users can also offer feedback on the provider.
History
Both the provider and user can check their history in the InDriver clone app. All the provided or received services will be listed under the record section in the app.
What Makes Our Platform The Best

Simplicity
Many individuals are short on time and may lose interest quickly if using the app is difficult. If your consumer is unable to access their data quickly and easily, they will be frustrated and may seek alternate options, potentially through a rival program.
High Performance
Nobody likes waiting, especially if they have to gaze at a loading screen. Speed is an acceptable visual collection that does not capture massive tables and databases. As a consequence, your programs continue to function smoothly and rapidly.

Readymade
Opting for custom development can take weeks or months but with our ready-to-launch InDriver clone script you can minimize your waiting period to get your hands on the robust solution. Moreover, you get a 100% customization option.

Top-Notch Security
Threats on the Internet are increasing, and that's why the security of your application needs to be greater. We ensure that your apps have top-tier security, which is essential for many apps that store personal, sensitive, or financial information.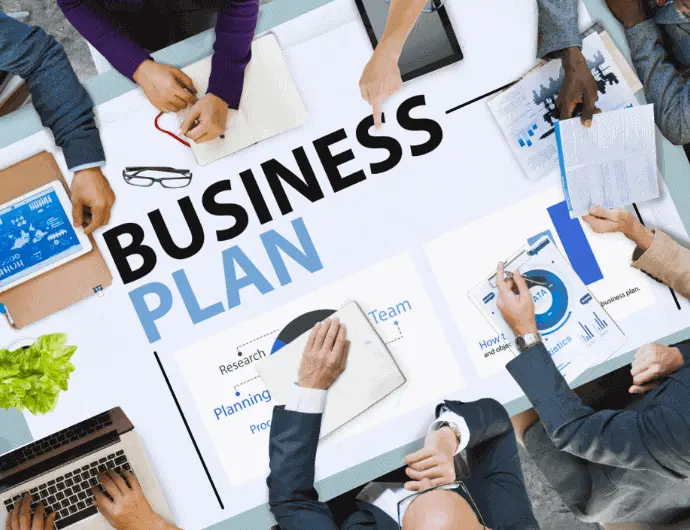 Why Choose Us?
Free Customization-

Oyelabs offers a completely free customization service to ensure that our clients get the exact features and functionalities they need for their InDriver clone.
Free Technical Support-

Our experts will be at your service in free technical support service throughout the development process and for three months after the launch.
Free Bug Support-

We also support you with three months of free bug support to ensure that the InDriver clone app operates smoothly and without any errors.
100% Ownership-

We ensure you get 100% ownership of the InDriver clone on-demand taxi booking platform by offering you the complete licensed source code.
Client's Reviews

Steve Louis / Co-founder
"Oyelabs not only knows how to develop quality solutions, but they also understand the importance of communication. We worked with the Oyelabs team for our online media app. The target was to achieve a highly user-friendly app built on a subscription model. Oyelabs made it possible for us by integrating many premium features. Moreover, they were available for us and our queries 24/7."
Susan Malik / Product Lead
"We were looking for the right hands to help us develop an on-demand taxi booking app. One of our clients suggested the name Oyelabs and we were amazed by their previous works and versatility in the portfolio. We decided to go with them and we must say we are extremely happy with the solution Oyelabs has delivered us. We will surely work with them again and we do recommend Oyelabs!"
Aditya Pandey / CEO
"Oyelabs has a team of serious professionals with in-depth knowledge of what they do. They are a cool team to work with. We had our taxi app developed by Oyelabs and we must say when they delivered the solution in 10 days we didn't expect it to be this good. We are glad that we joined hands with Oyelabs for our taxi app development. We surely recommend Oyelabs!"
Unleash Your Business's True Potential,
With Our InDriver Clone App – Starting at $3999 $2499
FAQs
Que. After purchasing the InDriver clone app script will I get complete ownership of the source code?
Ans. Yes, once you buy the InDriver clone script from us we will provide you the entire licence based source code.
Que. Does the InDriver clone script support multiple languages?
Ans. Yes, our InDriver clone app supports multiple languages. The script is mainly focused on the English language. But we can integrate any language you prefer.
Que. Does this InDriver clone support multiple payment options?
Ans. Yes, our InDriver clone supports multiple payment options e.g. cash, credit or debit card, wallet or any other online mode of payment.
Que. Is the InDriver clone app script of Oyelabs available on GitHub?
Ans. No, our InDriver clone app script is exclusive for those who buy it from us. It is not available for free on any platform.
Que. How can I signup/login into the InDriver clone app?
Ans. A user can choose the signup/login process from phone number and password or social media accounts like facebook and twitter.
What technology is used in the inDriver clone app?
The tech stack for backend consists of php, laravel, mysql, native app, node.js. You can request complete tech stack from our team.
Que. Will Oyelabs offer support for this InDriver clone?
Ans. Yes, Oyelabs will be offering you support for 3 months when you buy this InDriver clone script.
Que. Does Oyelabs offer a custom feature integration service?
Ans. Yes, we do offer custom feature integration once you buy the InDriver clone from us. After that our expert developers will integrate all the features you need.
Que. Will Oyelabs support me in upgrading the InDriver clone?
Ans. Yes, whenever you feel like upgrading the InDriver clone with new features and technologies just contact Oyelabs and our experts will perform the renovation for you.
Que. How will Oyelabs protect my business idea?
Ans. Oyelabs understands how valuable your business idea is, that is why we have an NDA signing policy. We sign the NDA agreement to ensure our clients that their business idea is secured with us.