InDriver Clone App | No.1 Taxi Booking App Solution
Get Indriver Clone App
100% Customizable Taxi Booking App Solution
The app of your dreams is now here! Why limit yourself to a single brand of a multi-fruit-producing tree when the inDriver App Clone has it all?
Seasoned team of OnDemandClone specialists. We now introduce to you the inDriver Script, which combines the capabilities of the Ride app with the delivery app and may be a one-shot solution to boosting your business overnight!
What Is InDriver?
InDriver is a ride-hailing app that allows the user to set a fare and choose the driver. Drivers can access the app at a fixed fee. The consumer pays the fare directly to the driver, without the need for a middleman.
The app was created by INDRIVERRU LTD in 2012 in Yakutsk, Siberia, based on a student initiative to combat expensive taxi pricing on the Russian social network VK. The software is currently available in over 31 countries, including Russia, India, and Kazakhstan.
What Is an InDriver Clone?
The InDriver Clone App is a sophisticated platform that enables your customers to book cab rides and send packages locally. This app operates in real-time, allowing your customers to book taxi rides from one place to another inside the city, as well as select their preferred taxi type. Your Users will be able to pick a Basic, Average, or Deluxe Taxi Type depending on the number of travelers, fare, and distance in this Service.
Users may also send Parcels of any size to local addresses using this app. Your users will be able to choose the Cargo Vehicle Type based on the size, number, and size of the parcel they wish to ship. With a single installation, your customers will be able to book those two services as well as make use of other robust features such as location tracking, online credit card payments, scheduling reservations, and much more!
The Future Of Cabs, At Your Fingertips.
Our feature-rich and well-built InDriver Clone App combines Taxi Booking and Parcel Delivery Services into a single app.
Dear Entrepreneur, your Customers will be able to Book Taxi Rides at the Finest Fare using this Futuristic App. Your users will also be able to Send Packages from one area to another using this Advanced App! Your users will be able to transmit anything from a laptop to documents to a lorry of cement bags from a single pickup location to several delivery points.
Get a White Labeled inDriver App in 1 – 2 weeks! Go live and start generating a lot of money with this app. Take advantage of this opportunity to invest in an app that will maximize your profit with every single cab ride and parcel delivery scheduled through the app.
What Do You Get With Our InDriver Clone?
Rider Features
Price Negotiations
With our in-driver app clone, the users or the riders of the application have the flexibility of putting a price as bid, which they are comfortable with.
Real-time notifications
Communication and alerts are fundamental aspects that we address when developing an app such as InDriver. Users of our InDriver clone app are able to phone or text their drivers without leaving the app.
Accept/Decline Offer
Riders can accept or decline the drivers' offer pricing quote. As a result, there is no risk of misunderstanding between them.
Become A Driver
After logging on as a rider, the rider may apply to get to be a driver by adding further information using the same app.
Real-Time Tracking
The rider will receive real-time information and notifications for trip acceptance, projected driver arrival time, start the ride, termination of the ride, or cancellation.
Fare Breakdown
Riders may examine the estimated fee for the journey based on the type of vehicle they select from the categories available and the pick-up + drop-off locations.
Driver Features
Change Their Profile to Rider
Riders may apply to become drivers with the same app, but they must provide more information.
Ride Acceptance/Rejection
Once the rider has bid his fee, the drivers have three options: accept, refuse, or bid higher. This function enables drivers to select their rides.
Make a Bid for His Fare
The driver has the option of sending his suggested price to the rider or accepting the request based on the rider's specified pricing.
Availability of Drivers
Drivers can toggle their availability to Online/Offline at any moment. While the driver is offline, no ride requests will be received.
Driver Information
At the time of registration, the driver will upload papers such as identification, license, and registration certificate. The papers supplied by drivers will be verified by the administrator.
Earnings Breakdown
Drivers may examine their daily, monthly, and total trip earnings, as well as their wallet's current amount and data.
Admin Panel Features
Revenue Manager
Admin may monitor earnings on a daily, weekly, monthly, and annual basis.
Role Management
Sub-admins can be created by the Roles Manager Admin and assigned to other roles.
Transaction Manager
Information on all journeys, including fare, driver, and rider information.
Verification of Driver Documents
The documents uploaded by the driver will be approved by Admin.
Reports
Using different filter options, Reports Admin may track daily reports and transactions.
Wallet Manager
The wallet's administrator may oversee all transactions.
What Makes Our Platform The Best
End-Users Can Benefit From Simplicity
Many individuals are short on time and may lose interest quickly if using the app is difficult. If your consumer is unable to access their data quickly and easily, they will be frustrated and may seek alternate options, potentially through a rival program.
Clean, uncluttered platforms appear to guide users to the next stage in the process, and their experience is better by no ambiguity, and you are urged to continue using the app.
High Performance
Nobody likes waiting, especially if they have to gaze at it as a screen load indicator, which quickly leads to boredom and the need to look for anything more interesting. Speed is an acceptable visual collection that does not capture massive tables and databases. As a consequence, your programs continue to function smoothly and rapidly.
Top-Notch Security
The security of the Internet is improving, as is the security of your application. As a consequence, we ensure that your apps have top-tier security, which is essential for many apps that store personal, sensitive, or financial information.
24×7 Dedicated Support Team
We provide specialist support for your apps, answering all of your questions and providing advice at every level to guarantee that the app functions smoothly at all times.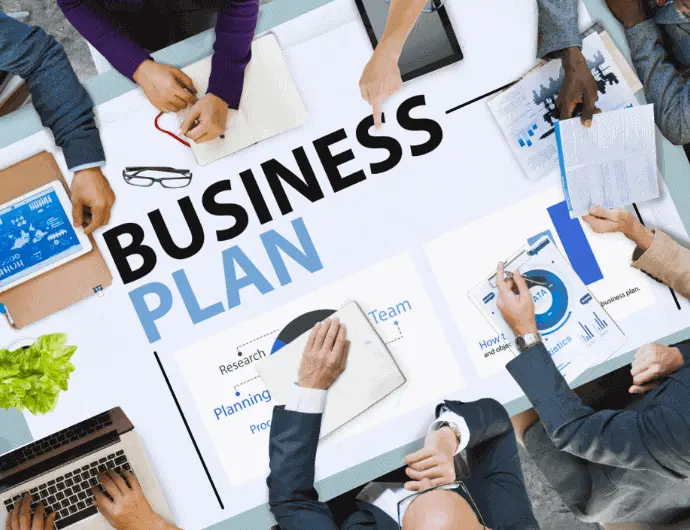 Why Choose Us?
We believe that maintaining complete transparency with our clients is the first step in establishing long-term relationships. Throughout the product's development, we kept our clients completely informed.
We have a vast team of highly skilled and knowledgeable developers and designers who can turn your dreams into reality. We have successfully deployed a lot of apps in a variety of industries.
Models of Flexible Engagement
We also provide custom-designed involvement models that enable you to engage programmers on an hourly or fixed-fee basis to meet your unique business requirements.
We use a tried-and-true agile technique that has yielded an exceptional delivery record throughout the years. We finish projects on time while upholding the highest quality standards.
We have hundreds of lucrative and high-performing mobile apps under our belt, which is a fantastic track record. We offer cross-industry experience and a varied international client base.
Security & Confidentiality
We will never use the same code for your custom application, preserving the security and secrecy of both our code and your app.
Unleash Your Business's True Potential,
With Our InDriver Clone App – Starting at $3999 $2599
FAQs
Que. After purchasing the InDriver clone app script will I get complete ownership of the source code?
Ans. Yes, once you buy the InDriver clone script from us we will provide you the entire licence based source code.
Que. Does the InDriver clone script support multiple languages?
Ans. Yes, our InDriver clone app supports multiple languages. The script is mainly focused on the English language. But we can integrate any language you prefer.
Que. Does this InDriver clone support multiple payment options?
Ans. Yes, our InDriver clone supports multiple payment options e.g. cash, credit or debit card, wallet or any other online mode of payment.
Que. Is the InDriver clone app script of Oyelabs available on GitHub?
Ans. No, our InDriver clone app script is exclusive for those who buy it from us. It is not available for free on any platform.
Que. How can I signup/login into the InDriver clone app?
Ans. A user can choose the signup/login process from phone number and password or social media accounts like facebook and twitter.
What technology is used in the inDriver clone app?
The tech stack for backend consists of php, laravel, mysql, native app, node.js. You can request complete tech stack from our team.
Que. Will Oyelabs offer support for this InDriver clone?
Ans. Yes, Oyelabs will be offering you support for 3 months when you buy this InDriver clone script.
Que. Does Oyelabs offer a custom feature integration service?
Ans. Yes, we do offer custom feature integration once you buy the InDriver clone from us. After that our expert developers will integrate all the features you need.
Que. Will Oyelabs support me in upgrading the InDriver clone?
Ans. Yes, whenever you feel like upgrading the InDriver clone with new features and technologies just contact Oyelabs and our experts will perform the renovation for you.
Que. How will Oyelabs protect my business idea?
Ans. Oyelabs understands how valuable your business idea is, that is why we have an NDA signing policy. We sign the NDA agreement to ensure our clients that their business idea is secured with us.