Flutter App Development Company
Flutter App Development Company
Quick, Affordable & Innovative Way To Boost Your Business
Combination of skill and technology makes Oyelabs an all in one solution for your flutter apps .
Your Dream Flutter App Is Our Responsibility
Flutter app development service is still the latest development process as Google's toolkit is introduced just in 2017. Oyelabs is proud to inform you that we have the best app developers with expertise in the flutter development process. We keep your expectations as our first priority. Our highly skilled developers develop the latest and innovative apps for your business to gain maximum benefits.
Our Flutter App Development Services
Oyelabs keeps your ideas and expectations at its foremost priority and then starts processing.
New Flutter App Development
At Oyelabs we provide flutter app development services based on your expectations and our skills. We are focused on delivering an app that is capable of contributing to your business growth.
App Updates
Oyelabs also provides solutions for flutter app updates. In case you already have a flutter app and are planning on upgrading it we are here happy to help you.
Bug Fix and Security
Our expert developing team can take over an incomplete project, bug filled apps and even app with security threats and fix them.
App Maintenance
In case you have a flutter app and are concerned for its maintenance we are here for you. Oyelabs offers flutter app maintenance services and keeps your app upgraded as per trends.
Benefits Of Flutter App Development
Flutter app development is affordable and allows to develop both IOS and Android version in single code
Flutter apps are easy to modify due to the available library, component and widgets in Google's Software Development Kit (SDK) Flutter.
It is easy to apply changes in the code due to Hot reloads. It makes the changes reflect quickly.
Flutter has one of the most stable engines so even on high loads apps will not be affected in quality performance.
Maintenance of a flutter app is simple as it is based on a single code.
Our Flutter App Development Process
Oyelabs fulfils the flutter app development process in different steps. Each step helps us identify the next activity we need to perform and increase the chances of your flutter app becoming a hit.
Requirement Collection
Oyelabs focuses at the client expectation as its primary focus. In order to deliver a client satisfactory app the developers first need to gain knowledge about the client expectations.
Designing
After collecting information regarding client expectation and plans our flutter app development teams prepare designs of UI of a higher standard with the user-friendly attribute. In the designing stage as well we will have you with us in close touch.
Demo and Development
After finalising designs flutter app developers of Oyelabs provide our clients with a demo to help them have an idea regarding the app functionality and features.After getting the nod from our clients we proceed with the development of the app. In Oyelabs we use the latest technologies to provide your apps with modern day features and functionality.
Quality tests
Once our developers have completed the app development we conduct quality tests, UAT, performance tests, functionality tests and others essential tests to ensure the app is ready to be launched.
Launch and maintenance
Once the app is ready and tested we upload the app on the clients' platform. Even after uploading, Oyelabs stays connected with its clients and provides maintenance to the apps.
Why should Oyelabs be your preference?
There are various companies offering app development services in different genres but what sets Oyelabs apart from them is the correct balance of skills and understanding of different trends in the app development industry within our developers.
Experience
Oyelabs has a team of experienced flutter app developers. You will get assurance of your app quality and performance to be of the best level.
Clear Understanding
In order to meet client expectations developers need to have a clear understanding of the expectations and ideas of the client to delivery as per their requirement.
Native App Development
Although in the flutter app development process a developer creates an app for both IOS and Android platforms. But there are occasions when a developer needs to perform changes in the apps natively. Here Oyelabs has the advantage of years of experienced native app developers.
Test Oriented Development
Ensuring an app's performance and capability is only possible through tests. In Oyelabs our teams are focused on testing small functions as well as main features and their functionality.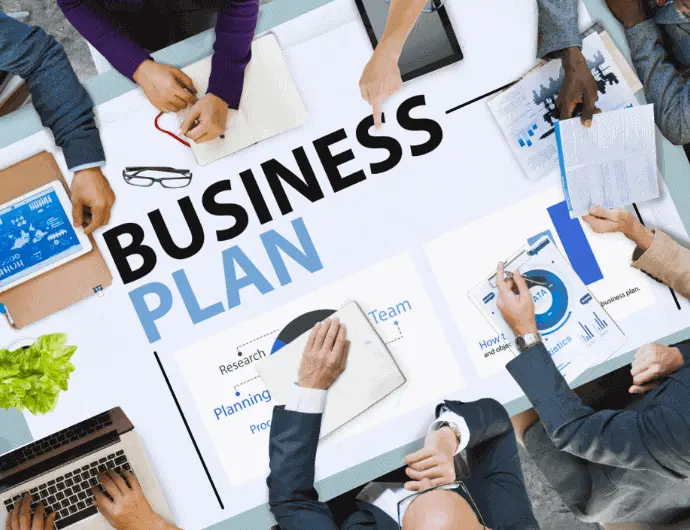 We Are Open To Work With
Startups
Oyelabs provide startups with affordable expert services in their early stages.
Enterprises
Oyelabs acts as a business booster to enterprises by providing them solutions regarding their collapsing as well as separate projects.
Government
Oyelabs is enriched with latest technologies and so is capable of providing the Government solutions in maintenance, and security measures.
Embark on an Adventure, With us!
Our experts will serve you with practical and powerful strategies to execute your dream product towards success. Our supreme goal is to take your ideas a step closer to your dream. Flutter apps help you jump into the market as quickly as possible and that too – on a budget!
FAQs
What revolution did flutter bring in app development?
App development was a costly matter before flutter. Once needed to develop two different apps for IOS and Android platforms to reach maximum users. But flutter now provides developers with the opportunity to develop apps for both IOS and Android with a single code.
Why flutter app development is less costly?
Flutter app development process is quite fast due to its single code based nature and readymade widget availability. So, a developer can create an app for both IOS and Android within a less time and that is why the flutter app development costs less.
Why is a flutter app beneficial for my business?
Flutter comes with a feature named Hot Reloads which helps in reflecting the applied modifications in an app within milliseconds. A flutter app can be launched in the market with a low budget, less time and resources for both IOS and Android platforms.