Readymade Zillow Clone – 100% Customizable Clone Script
Zillow Clone
Completely White Label On-demand Real Estate Marketplace Solution

Are you planning to launch your own real estate app like Zillow? Are you burdened by the development cost? Introducing leading-edge Zillow Clone to breathe life into your real estate business idea.
Our advanced Zillow Clone is integrated with new-gen features capable enough to serve millions across the world in buying, selling, and renting properties.
Zillow Clone – #1 Solution for Seamless Real Estate Experience
Our Zillow Clone comes with a range of integrated features to satisfy all your user needs, and we also offer a suite of add-ons to enhance the user experience for better customer retention and engagement.
Having a team of highly skilled developers with rich experience in developing solutions for the real estate industry Oyelabs, if not the best, is one of the best real estate app development companies in the world.
Property Listing with Images & Videos
Zillow Clone Script
$2599
Snaps Of Our New-Edge Zillow Clone
Features You Get in Our Zillow Clone

User App

Quick Registration
We have kept the onboarding process short and simple with a quick registration for users that takes only a few minutes.
360° View
Optimize the user experience by offering a 360° virtual tour of the property with our Zillow Clone.
Geo-Location Search
The users can search for listings according to their location due to our geolocation feature. It will also help you offer a proper user experience.
Property Details
Before even deciding to purchase a property users will need the proper details. To make this simple we have integrated the property details feature which will display the available details when a user views the property.
Agent App

Registration
Similar to the user's app we have kept the registration simple and smooth for the agent's app well. Agents can get registered on the Zillow Clone app with the necessary details within a matter of minutes.
List Property
Agents will be able to list properties as soon as they get registered on the app. For a smooth user experience, we have integrated the property listing feature that helps the agent to upload a listing with only a few swipes.
Upload Images & Videos
In our Zillow Clone agents get the option to upload multiple images and videos of a property to offer the potential buyers a proper impression and visualization.
Property Details
In our Zillow Clone we ensure the agent can describe a property in a proper way for the potential buyers to make an informed decision. Our property details feature allows the agent to input all necessary information regarding the property like square footage, location, price, and more.
Admin Panel

Admin Dashboard
We have integrated an admin dashboard which makes navigation easy for admins in our Zillow Clone.
Agent Approved
An admin will be able to view the agents' requests to be registered on the real estate platform and he can easily approve these requests by ensuring the authenticity of the requesters.
Property Management
To make the platform better and user-friendly, the admin will have complete control over accepting any property listing or even rejecting it.
User Management
Tracking the users will be very easy in our Zillow Clone as we have added the user management feature to overlook the users' profiles and their activities like booking history, ratings, and more.
View Demo
Get a sneak peek into the latest revolution in e-commerce business. Experience the unthinkable with our Zillow clone. Find the credentials below.
Add Ons You Get With Our Zillow Clone
Social Media Login

Offer your users the flexibility of signing up in your Zillow Clone using their social media handles like Facebook, Twitter, Instagram, and more.

Map

The integration of the map feature will help the agent specify the location of their property easily while potential buyers will also be benefited.
In-App Payment

Give your Zillow clone users the flexibility to complete payment transactions on the on-demand real estate marketplace app.

Multi-Currency

When you integrate an online payment option in your Zillow clone make sure you have multi-currency support as well.
Our Zillow Clone Is For Varied Platforms
Web
Our Zillow clone app script can deliver a premium and credible real estate marketplace web platform/portal loaded with key features.
iOS
Our Zillow clone script can be used to develop a high-functioning, 100% customizable, and scalable real estate iOS app.
Android
Our Zillow clone script can be used to develop a high-functioning, 100% customizable, and scalable real estate Android app.
Workflow Of Our Zillow Clone App
User Registration
Allows users to create an account on the Zillow Cone app for personalized features.
Property Search
This enables users to search for properties based on their preferences and location.
Property Listing
Displays detailed information and media for each property, helping users make informed decisions.
Saved Listings
Users can bookmark or save any property of interest on the Zillow clone for future reference and easy access.
Mortgage Calculator
Users will be able to calculate the estimated mortgage payments based on price, down payment, and interest.
Contact Agent
The Zillow clone facilitates direct communication between users and real estate agents for property inquiries or assistance.
Technologies Used In Our Zillow Clone App
Development Process For Our Zillow Clone
Requirement Gathering
The first step we follow is to understand your unique business needs, goals, and future expectations so we can customize our Zillow clone to your specific requirements.

Design
In the next step, our seasoned designers will work closely with you to create an all-inclusive, visually stunning, and user-friendly interface that is both intuitive and effective.

Development
Yes, we offer a ready-to-launch Zillow clone solution, but the development phase is necessary to implement the changes needed in the script as per your requirements.

Testing
We use a rigorous testing process to ensure that the Zillow clone is completely bug-free and meets all of your specifications before it is deployed on your requested servers.
Deployment
As soon as the quality team gives us the green signal we will proceed to the deployment process, ensuring your Zillow clone is smoothly deployed and runs as you have wanted.

Support & Maintenance
We offer 3 months of free support and maintenance services including technical support, and bug support to ensure that your Zillow clone continues to meet your business goals.
Why Our Zillow Clone Over Custom Development


Security
Oyelabs signs NDA before engaging in any sort of business discussion so that your business information stays completely confidential with us.
White Label
When you buy our Zillow clone we offer you a free white-labeling service to make the real estate marketplace app a reflection of your brand.
Ready-To-Launch
To capitalize on the popular real estate custom development can prove to be slow while our Zillow clone is a ready-to-launch solution.
Budget Friendly
Custom development is highly expensive as it needs lots of effort and time but we are offering our Zillow clone at a budget-friendly price.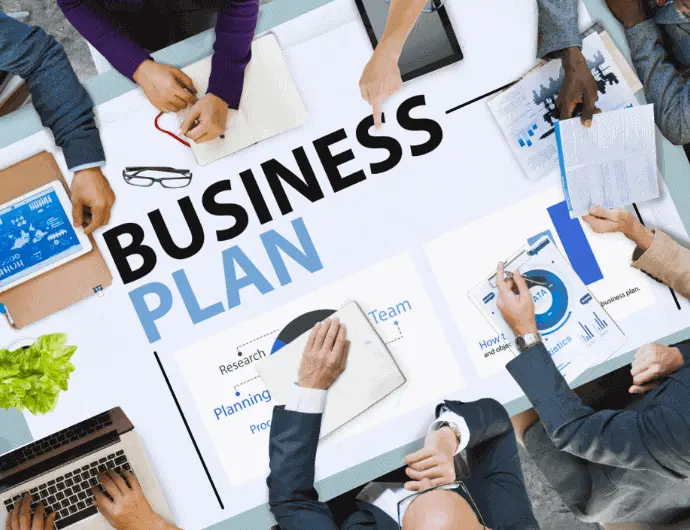 Why Choose Oyelabs As Your Zillow Clone Development Partner?

Support- Our team of experts offers technical support to our clients throughout the development process

that covers any bugs, errors, or issues on the platform

for a reasonable time period after the launch of their online rental marketplace.
Full Source Code- We ensure you get complete ownership of the Zillow clone marketplace platform by offering you the entire licensed source code.
Security- At Oyelabs our prime focus is security. We follow the best practices to ensure you, your target audience, your solution, and your business stay risk-free.
Transparency- Transparency fosters trust. We openly share our processes, values, and successes to build a strong, honest connection with our customers.
Client-Oriented- Our focus on your needs and satisfaction drives every decision we make. Your success is our priority, and we're committed to exceeding your expectations.
On-Time Delivery- We respect your time and promise on-time service, ensuring your projects are delivered as scheduled, with reliability and efficiency at the forefront of our commitment.
Secrecy- Your privacy is paramount. We uphold the strictest confidentiality standards, safeguarding your sensitive information and ensuring that your trust in us is always maintained.
Client's Reviews
Allen Morgan / CEO
"When it comes to on-demand Real Estate Marketplace development, Oyelabs is a top-notch choice. Their team is highly skilled and efficient, delivering quick results without compromising on quality. They understand the importance of timely project delivery and have the expertise to meet tight deadlines without sacrificing attention to detail. We highly recommend Oyelabs."
Diana Scott / Co-Founder
"Working with Oyelabs on our Zillow-like Real Estate Marketplace development was an incredibly positive experience. I was thoroughly impressed with their technical expertise, professionalism, and dedication to delivering a high-quality solution. From the initial consultation to the final delivery, communication was amazing and the team demonstrated exceptional skills."
Charles Smith / CTO
"One of the standout aspects of working with Oyelabs is the exceptional communication experience they provide. Their team members are not only highly skilled professionals but also great communicators. From the very beginning, they made it a priority to understand our needs, actively listened to our ideas, and consistently kept us informed throughout the entire project."
Unleash Your Business's True Potential,
With Our Zillow Clone App – Starting at $3999 $2599
FAQs
Que. Is this Zillow Clone script 100% customizable?
Ans. Yes, our Zillow Clone script is 100% customizable.
Que. Will I get complete ownership of the Zillow Clone app?
Ans. Yes, we will offer you complete ownership by giving you the entire source code of the Zillow Clone app once you purchase the Zillow Clone script from us.
Que. Is this Zillow Clone script compatible with multiple languages?
Ans. Yes, our Zillow Clone script is compatible with multiple languages.
Que. Is this Zillow Clone script available anywhere else?
Ans. No, this Zillow Clone script is exclusively available at Oyelabs.
Que. Can I sign up on the Zillow Clone using my social media account?
Ans. Yes, you can easily sign up using your social media account in this Zillow Clone application.
Que. Will I get free support for the Zillow Clone if I buy the clone script from Oyelabs?
Ans. Yes, you will receive three monthly free support for your Zillow Clone app if you purchase the clone script from Oyelabs.
Que. Will Oyelabs sell my business idea?
Ans. No, we have an NDA signing policy even before we indulge in any kind of discussion.