Cutting-Edge Helo Clone Script- Readymade Helo Clone
Leverage The Benefits Of Feature-Rich Helo Clone By Oyelabs
Get your hands on the tailor-made Helo clone to be a part of the highly profitable industry
Our Helo clone script can help you build your dream social media app. Engage your audience like never before with our no.1 Helo clone app.
Launch No.1 White-Label Helo Clone Within 2 Weeks

Helo is one of the most popular social media platforms in the current times. Developing a clone of it can bring you several benefits. We are bringing you a 100% customizable, white-label Helo clone integrated with all the essential as well as modern features and functionalities you need to become successful at a very reasonable price.
We keep the process simple and deliver you the solution within a matter of 2 weeks. Accelerate your time-to-market with the No. 1 readymade, white-label, and feature-rich Helo clone app.
A Quick Look Into The Features Of Our Helo Clone

Content Sharing-

Users will be able to share text, images, and video content on the platform.
Live Stream-

Users can easily stream live video content in our Helo clone app.
Communication-

Smooth communication is possible in our Helo clone. Moreover, users will get both audio, and video call options.
Multiple Languages-

As we all know Helo is popular and one of the main reasons is its multiple language compatibility. Focusing on that we have created our Helo clone multilingual.
Advanced Filters-

To help content creators make unique content we have integrated robust filters in our Helo clone app.
Communities-

Users will get the option to create their communities or join existing ones to discuss their interests, and share new content in our Helo clone app. 
Push Notification-

Our Helo clone app comes with the push notification feature integrated. It will notify the users about new content, messages, and other activities on the platform. 
Safety Features-

To protect the end users and ensure their privacy we have integrated safety features like report user, block user, and content filters that are against the community guidelines.
Monetization-

Our Helo clone app allows content creators to monetize content in multiple ways like advertising, sponsorships, and more.
Features That Make Our Helo Clone No.1
Basic Features

Easy Registration
The signup and registration process in our Helo clone app is quite easy and simple which can help you maximize turnover potential.
Easy Search
Users can easily search for their friends and family on our Helo clone app using the search bar and different filters to minimize their search time.
News Feed
A news feed is a must-have in any social media app. That's why our Helo clone app also has its news feed. It helps users stay updated with the latest news and information about their friends and families.
Chat
Users can easily chat with each other in private messages. Apart from private messages, users will be able to connect via audio calls, video calls, and even voice notes in our Helo clone.
Share
In our Helo clone users will be able to share content with their friends and family through posts. These posts can be text, images, or videos created by them.
Audio Selection
Users can select the audio they want to fit in their video content in our Helo clone. They can even upload their audio tracks.
Filters & Stickers
Users can create their picture posts using various filters and stickers available on our Helo clone app.
View & Like
Users can view posts from other users and even like, and comment on them in our Helo clone.
Advanced Features
Personalization
Our Helo app can be integrated with AI to offer users a more personalized experience. The AI can track their activities to provide them with more relatable content in their news feed.
AR Filters
To help users stand out from the crowd we have integrated AR filters in our Helo clone. This feature is in high demand on other social media platforms like Facebook, Instagram, and Snapchat.
Location-Based Content
An ideal way to increase your user experience is to offer them location-based content. Our location-based content feature enables you to cater to all your customers' tastes and preferences considering their geographical location.
In-Built Video Editor
Users can edit their video content using the in-built video editor in our Helo clone app.
Benefits Your Can Derive With Our Helo Clone

Enhanced User Engagement
User engagement is something that can make or break a social media app. We develop the Helo clone focusing on the end users to offer them a quality user experience. A better user experience always improves the user engagement aspect.
Higher Reach
Marketing on social media platforms has significantly gone up in the last 3-4 years. Our Helo clone app can serve businesses as the perfect place to perform their marketing activities to grow their business reach. This will also help you create a better social media atmosphere and attract a more qualified audience.
Cost-Effective
Developing a custom Helo clone solution from scratch can take a lot of time and effort. We are bringing you a 100% customizable, readymade Helo clone with all the modules, and features at a very budget-friendly price. You can modify our Helo clone script as you want and launch it within 2 weeks.
Scalable
Our Helo clone app can handle unlimited users, so you will be able to handle the user load on the platform easily. Moreover, our Helo clone script is a 100% customizable solution you can easily add new features.
Add-Ons We Offer For Your Helo Clone App
Social E-Commerce
The social e-commerce add-on can allow the users to buy and sell items on your Helo clone app.
Polls & Surveys
Integrate polls and surveys feature in your Helo clone app to offer the users flexibility in collecting feedback and insights from communities.
Third-Party Integrations
We can offer third-party integrations for your Helo clone app like payment gateways.
Advanced Analytics
An advanced analytics feature for the admin will offer him details on user behavior, engagement, and demographics.
Moderation
Integrate advanced moderation features to allow the community managers to modify and manage content easily on your Helo clone app.
Multi-Language Support
Reach a wider audience with more language compatibility. We can integrate more languages into your Helo clone app to ease your process of growth.
Multi-Currency Support
To maximize the scaling opportunities for the social e-commerce feature your Helo clone needs to be compatible with multiple currencies.
Revenue Models For Your Helo Clone App
Advertising
You can run relevant third-party ads on your Helo clone app to generate healthy revenue.
Subscriptions
You can offer a subscription plan to your Helo clone app users. You can restrict a few features only for the subscription holders in your Helo clone to attract the other users towards the paid subscription.
E-Commerce
Integrating the social e-commerce add-on can open the door to another revenue generation opportunity for your Helo clone. You can charge a commission from the sellers for every item they sell via your Helo clone app.
Sponsored Content
Business and organizations can promote their products and services using sponsored content on your Helo clone which will help you earn more.
How We Develop Your Helo Clone App?
Deploy

Only if the Helo clone passes all these tests we will proceed to prepare the deployment of the solution. We will be launching the Helo clone with full responsibility on all the platforms as the client has planned.

Design

Once we have a roadmap ready, our designers create all feature-inclusive and unique designs for the Helo clone. Then these designs are presented to the client to make sure we are on the right track.

Development

Once the client confirms the designs we appoint our developers to build a Helo clone integrated with all the features you need. Yes, we do offer you a readymade Helo clone app but a development stage is necessary to integrate the features and functionalities you require.

Requirement Assessment

We believe delivering an accurate solution is possible only if the development team understands what the client needs. That's why we conduct one or multiple meetings to collect the client requirements, future business goals, and expectations from the Helo clone. Then we assess the collected information to plan the roadmap for the development process for the Helo cone.

Support

Oyelabs always tries to build long-term business relationships with clients. That's why we offer free three months of support for your Helo clone application. We will be offering free bug support, free technical support, and other maintenance services.

Testing

After the developers are ready with the Helo clone solution, our QA experts perform rigorous testing to verify the app's compatibility, reliability, and functionality.
Here's The Workflow Of Our Helo Clone App
Users need to download the Helo clone app from respective platforms like App Store or Play Store

Then the user needs to register and create his profile on the Helo clone platform by providing his necessary details like name, contact number, and email

Users can scroll through the news feed, browse the profiles of their loved ones and start following them to get their shared content on their news feed

Users can chat, call or even video call each other if connected. The users can even like, comment, and even share each others' posts on the Helo clone

Users can create their content using the phone camera through the app. They can even edit the content using advanced filters, and stickers provided in our Helo clone 

Users can manage their profiles by viewing their connections, accepting connection requests, blocking users, and even upgrading privacy settings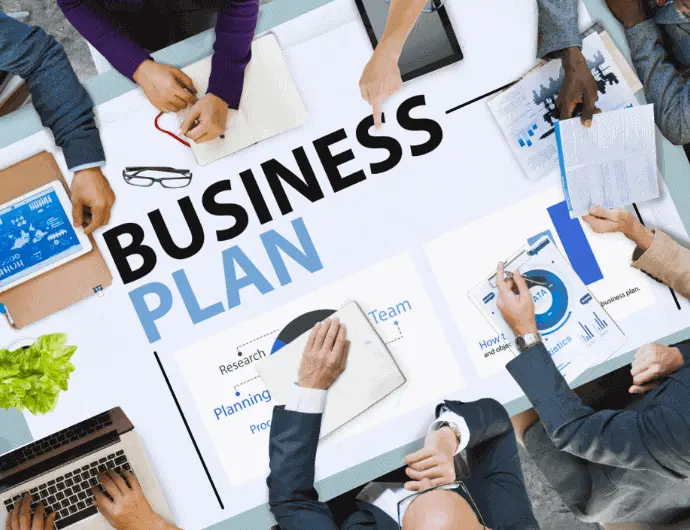 Why Choose Oyelabs As Your Helo Clone Development Company?

Free App Submission-

Oyelabs takes complete care of its clients by not only providing quality readymade solutions integrated with all essential as well as advanced features but also by offering free app submission.
100% Customizable-

Our Helo clone script is 100% customizable which gives you the complete power to modify the clone to add or remove any feature of your choice.
White-Label-

We offer you a complete white-label Helo clone app that is well-equipped with your brand image, logo, theme color, and name.
Ownership-

Once you purchase the Helo clone script from Oyelabs we ensure you get complete ownership of the solution by offering you the 100% licensed source code.
Free Bug Support-

In case you face trouble due to bugs in some functionalities of the Helo clone app, Oyelabs will be at your rescue as we offer free bug support for your Helo clone if you purchase our clone script.
Free Technical Support-

Oyelabs backs your Helo clone app with free technical support as well to ensure you get the maximum opportunity to run a successful social media app.
What Will You Get In Our Helo Clone Package?
iOS & Android Apps For Users
Unleash Your Business's True Potential,
With Our Helo Clone App – Starting at $12,999 $8999
FAQs
Que. What is the Helo app?
Ans. Helo is a new-age social media platform that has a rapidly growing popularity. It enables the users to create content, browse content and even enjoy content created by other users.
Que. What is the Helo clone app?
Ans. The Helo clone app is a replica of the original Helo clone. Our Helo clone app is a readymade white-label solution that is completely customizable and loaded with basic as well as advanced features and functionalities.
Que. Can I buy this helo clone script from anywhere else?
Ans. No, this Helo clone script is only available at Oyelabs, so you cannot buy it anywhere else.
Que. Can I add more features to the Helo clone application?
Ans. Yes, our Helo clone script is 100% customizable which allows you to add any new feature to the app.
Que. Does this Helo clone script support multiple languages?
Ans. Yes, our Helo clone script is multi-language compatible.
Que. Are there any complementary support and maintenance services available with this Helo clone script?
Ans. Yes, with this Helo clone script, you will get free support and maintenance services for three months.
Que. How will Oyelabs protect my business idea?
Ans. We have an NDA policy that we sign even before indulging in any kind of discussion with our clients. So, your business idea for the Helo clone app stays well protected with Oyelabs.
Que. Is this the right decision to invest in any kind of social media app development at this moment?
Ans. Social media platforms are getting more and more popular in recent years. Not just influencers but even businesses are using social media platforms as branding and marketing tools. So it is a great idea to invest in social media app development. Launch your social media business with our new-age readymade Helo clone.