MVP App Development Company
MVP App Development Company
Maximum Benefits Minimum Efforts
A Minimum Viable Product is a substantial tool to ascertain the potentiality of your product in the market. The development process and methodology highlight authenticity. Just like the 1.0 version of your product.
MVP Development
The major purpose of MVP is to check and test the demand for your product in the market. The outcome decides whether to move further with it or to just stop. The author of Lean Startup methodology states that 'A Minimum Viable Product is that version of a new product which allows a team to collect the maximum amount of validated learning about customers with the least effort.'
We start by validating the product concept, gaining useful feedback from the customer, and iterating and refining the product until it is fully evolved. We amalgamate defined processes with an agile approach of delivering products that are built to last. At OyeLabs, we understand your idea and develop it to turn it into products that are delightful, useful, and valuable for you and your user.
Start Smart – Start Early
For years, our team has optimized and redefined processes to help businesses grow. We believe in expanding your vision with an easy-on-your-pocket and high-value approach.
What are the benefits of MVP?
Oyelabs specializes in product solution & development. We specialised in Idea prototyping, MVP development, customer software solutions. We put a strong focus on the needs of your business to figure out solutions that best fits your goal and get it done.
Launch your product in the market as quickly as possible.
Validate your idea with real users before committing on a larger budget for your product. Check if it's even worth the investment.
Gather valuable feedback from your customers to set a roadmap for the future.
MVPs are cost-effective, which means, you can introduce your dream product into the market without burning a hole in your pocket. Test your product within a smaller market size and gather insights for better future outcomes.
Simplify your goals by dividing them into smaller realistic milestones.
How To Build an MVP?
We believe in building partnerships. As your ally in success, we make sure to guide you in making critical decisions and help you discover the best results for your product. At OyeLabs, we follow five basic steps to build a successful MVP:
Discover
We take a deep interest in researching and exploring your idea from a strategic point of view. For us, your goals matter. We believe that your ambitions, combined with our determination will help us build an exceptional product.
Prepare
Execution without a plan is ineffective. We make sure that you are well-prepared and ready with your thoughts. At OyeLabs, we help you in formulating your ideas. This is the time when we get you through the possible obstacles and start building your dream.
Develop
Development is like the core of a product. Our strategic methodology will help you create a roadmap for effective production. With a flexible framework and robust technologies, your product will evolve into an extraordinary success! We serve you with in-depth research to test your idea in the market - on a budget.
Design
Using our expertise, we build and design customized, high-value prototypes to lift your product idea. We make sure that our UX/UI team and developers come out with exceptional results that excite your morale and help you think optimistically of your idea.
Build
Welcome to the end. This is when you receive the rewards of your smart work. After going through several tests, your product is finally ready for the launch. Phew!
MVP Development
MVP is a process. It requires constant iterations and validation from the feedback received. Customer response is everything. We believe in delivering products that are a class apart. To build products that have a lasting impact, it is important to think and cultivate powerful solutions.
Target your focus on solving a definite user problem.
Identify with your target demographic and understand their requirements.
Conduct testing and review based on user experiences.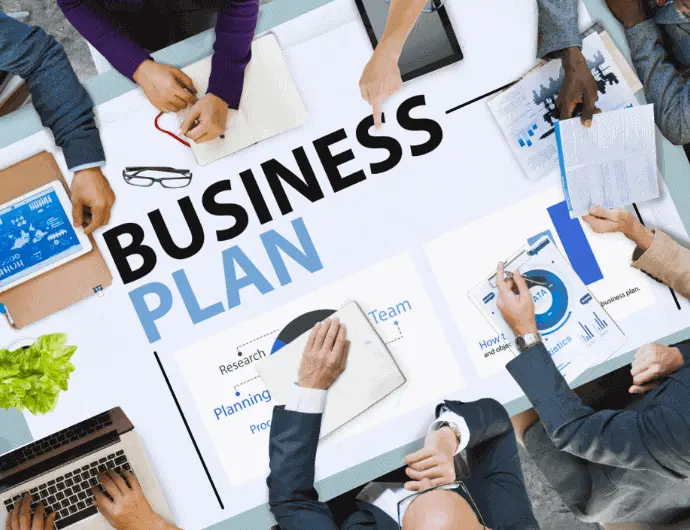 We Have Your Expectations Set
At OyeLabs, we work keeping in mind your goals. Our experts will help you in obtaining an ideal outcome:
You will have your dream product running.
A consistently expanding user base.
A clear framework for future developments.
Justifying and validating your business idea and checking if it makes sense in the market.
Receiving valuable feedback from real users and improving functionalities.
What Next?
Test, Validate, and Analyze
MVP is just the beginning, the best is yet to come!
Once we help you introduce your product to the market, follow-ups are indispensable.
Have a realistic roadmap.
Have a realistic roadmap.
Have a realistic roadmap.
MVP Pro Tips
Established businesses, Startups, SMBs, etc, have to have a defined product idea, deep understanding of the market, and an attitude to grow beyond imagination. We work with you as your advisory partners and help you achieve great heights
Have a realistic roadmap.
Constant and timely reviews of work progress are imperative. Follow a scrum methodology to ensure this happens.
Flexibility is the key. Of course, it is!
Embark on an Adventure, With us!
Our experts will serve you with practical and powerful strategies to execute your dream product towards success. Our supreme goal is to take your ideas a step closer to your dream. MVPs help you jump into the market as quickly as possible and that too – on a budget!
FAQs
How much does MVP Development cost?
This is the most frequently asked question that people have concerning the build of an MVP. For us to tell you that, we will have to discuss your idea, business plans and everything in detail. The best way to get a quote is to contact us. But If you still need an estimate, we can say it is $25,000 on an avarage.
How long does it take?
The solution to this question depends solely on the specification and the intended finished result. If the speed is important, we can draw in additional capital, or if costs are of interest, we can adjust the pace to allow the distribution of building costs, which naturally takes longer. The scale, scope and quality of the project, determine the total amount of time it takes to create an MVP.
What information do you need from me?
The more the better. Nonetheless, we also find that an initial discussion helps us to structure your requests better. Feel free to contact us!
Do you work with a certain technology?
We, of course, decide on the best and the most suitable platform once we understand your ideas. Nevertheless, our professional team of developers has worked with a wide variety of businesses and therefore, we can work on whatever technology works the best for you.