Facebook Clone Script – All-Inclusive Facebook Clone App
Facebook Clone Script
Launch an elite social media platform like Facebook within a week.
A new-age social media app to help you maximize the benefits by capitalizing on the growing demand.
Facebook Clone Script – Launch A Robust Social Networking Platform
With 2.95 billion monthly users, Facebook is regarded as the most used social media platform. Introducing a comprehensive Facebook clone app that will not only offer users to connect and share posts with each other but will also offer individuals and businesses to promote their offerings.
24/7 Connection with Friends & Families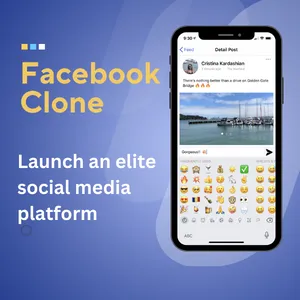 Facebook Clone Script
$2199
Features You Get in Our New-Age Facebook Clone Script
Basic Features
Stunning UI
Our Facebook clone app is integrated with a stunning yet highly user-friendly interface to offer a greater user experience.
User Profile
Users can easily create their accounts with basic details like an email id or phone number, location, and set a password to go.
Uninterrupted Communication
Our Facebook clone script is pre-loaded with communication features like messaging and audio and video calls.
News Feed
To keep the users engaged on the social networking platform our Facebook clone has a news feed with all the recent posts by friends.
Premium Features
Personalized Experience
Our Facebook clone app can assess user behavior and preferences to offer relevant content on news feeds for a personalized experience.
Reels
The growing demand for reels can be capitalized with our Facebook clone app as we have integrated the same into our solution.
Stories
The 24-hour lifecycle stories, a modern-day feature of social media apps, is also available in our Facebook clone to keep the users hooked.
Like, Comment, & Share
To increase user engagement on the platform features like reaction, comment, and share are included in our Facebook clone app.
Security Features
Two-Factor Authentication
To protect valuable user information in a social networking platform like Facebook clone we have added a two-factor authentication feature.
End-To-End Encryption
End-to-end encryption is followed to protect sensitive user information like the user's account password, messages, and more.
Privacy Control
A privacy control feature is integrated to allow the users to manage their privacy by configuring who can see their posts, and profile information.
Blocking
To strengthen the privacy of a user a blocking feature is also available in our Facebook clone which allows them to block any unwanted attention.
Add-Ons to Maximize User Engagement on the Facebook Clone

Multi-Language

Why restrict your Facebook clone app to the English language-oriented audience? Go global with multiple languages.

Marketplace

Offer your users the flexibility to buy or sell anything on the Facebook clone app by integrating a marketplace feature.

Ads

You can run ads to promote the services and products of individual sellers or businesses on the Facebook clone platform in exchange for money.

Payment

Are you planning to integrate a marketplace feature? Then adding multiple payment options will come in handy as well.

Groups

Groups and communities can help users share their thoughts, and individual sellers or businesses can promote their products and services.
Events

To keep the audience engaged an event feature that can be used as RSVP to events can be integrated into our Facebook clone app.

Live Streaming

In our Facebook clone live streaming can be integrated, it is one of the most popular ways influencers interact with their audiences.

Polls and Surveys

Add polls and survey features and allow the users to create or participate in the activities like Facebook polls in your Facebook clone app.

Games and Apps

Adding multiple games or third-party apps can help increase the Facebook clone platform's user engagement significantly.

Memories

You can integrate a memories feature which will allow the users to access their old photos, and memories just like Facebook's "on this day" feature.
Our Facebook Clone App is for Multiple Platforms

Web
Our Facebook clone app script can deliver a premium and credible social networking web platform/portal loaded with key features.

iOS
Our Facebook clone script can be used to develop a high-functioning, 100% customizable, and scalable social media app for iOS.

Android
Our Facebook clone script can be used to develop a high-functioning, 100% customizable, and scalable social media app for Android.
How Does Our Facebook Clone Work?
User Profile
The user needs to create his account with basic information like his email id or contact number, name, location, and more. He needs to verify himself with OTP sent to his email or contact number.
Content Posting
A user can start posting content like pictures, videos, and more as soon as he has logged in to the platform. Individual sellers or businesses can also start posting their offerings.
Order Service
A user can book the services or buy the products from the individual sellers or businesses available on the Facebook clone app's marketplace and can pay from the app as well.
Influencer Promotions
Businesses can hire influencers to promote their services through content like reels, images, or videos on the Facebook clone app. With the platform-compatible content they can grow their sales.
Engagement
Users can connect with their families and friends by sending them friend requests. Once the requests are accepted they can engage in messages, calls, and can even tag each other on posts.
Enjoy
A user can also follow his favorite celebrities on the Facebook clone platform to receive regular content posted by them. He can also upload his own content, and make reels.
Technologies Used In Our Facebook Clone App
Development Process We Follow for our Facebook Clone

Requirement Gathering
The first step we follow is to understand your unique business needs, goals, and future expectations so we can customize our Facebook clone script to your specific requirements.

Design
In the next step, our seasoned designers will work closely with you to create an all-inclusive, visually stunning, and user-friendly interface that is both intuitive and effective.

Development
Yes, we offer a ready-to-launch Facebook clone app, but the development phase is necessary to implement the changes needed in the script as per your requirements.

Testing
We use a rigorous testing process to ensure that the Facebook clone is completely free of bugs and meets all of your specifications before it is deployed on your requested servers.
Deployment
As soon as the quality team gives us the green signal we will proceed to the deployment process, ensuring your Facebook clone is smoothly deployed and runs as you have wanted.

Support & Maintenance
We offer 3 months of free support and maintenance services including technical support, and bug support to ensure that your Facebook clone continues to meet your business goals.
Why our Readymade Facebook Clone over Custom Development?

Budget-Friendly
Custom development is highly expensive as it is a lengthy process but we are offering our Facebook clone app at a budget-friendly price.

Readymade
To capitalize on the ongoing social media trends custom development can prove to be slow while our Facebook clone is a ready-to-launch solution.
White-Label
When you buy our Facebook clone we offer you a free white-labeling service to make the social networking app a reflection of your brand.

Security
Oyelabs signs NDA before engaging in any sort of business discussion so that your business information stays completely confidential with us.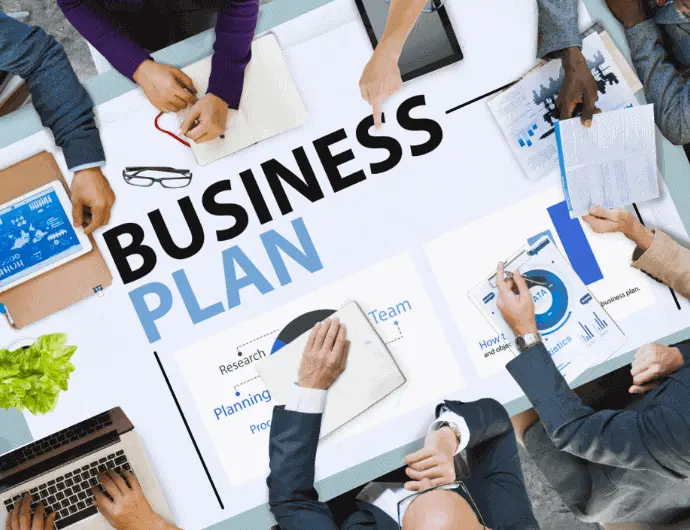 Why Choose Oyelabs for Your Facebook Clone?

Free Customization-

Oyelabs offers a completely free customization service to ensure that our clients get the exact features and functionalities they need for their social media app Facebook clone.
Free Technical Support-

Our team of experts offers free technical support to our clients throughout the development process and for three months after the launch of the social media platform.
Free Bug Support-

We also support you with three months of free bug support to ensure that the Facebook clone app operates smoothly and without causing any issues.
Full Source Code-

We ensure you get 100% ownership of the Facebook clone social media platform by offering you the complete licensed source code.
Client's Reviews
Nicole Joesph / Senior Analyst
"I was looking for a social media platform that would offer all the features of Facebook, but with more customization options. Oyelabs' Facebook clone script exceeded my expectations! The script is easy to use and can be tailored to my specific business needs."

Martin Stuart / Co-Founder, CEO
"We were looking for a readymade social media product and came across the Facebook clone script by Oyelabs. The script is crafted with extreme precision with all the features you can ask for. Glad that we opted for the Facebook clone by Oyelabs."
Dave Baker / CTO
"I was hesitant to try a Facebook clone script, but Oyelabs' platform caught my attention. The script is a great alternative to Facebook, and it has all the features I need to stay relevant in an aggressively competitive social networking domain. Thank you Oyelabs for such a product."
Unleash Your Business's True Potential,
With Our Facebook Clone App- Starting at $5999 $2199
FAQs
Que. Is this Facebook clone completely customizable?
Ans. Yes, our Facebook clone script is 100% customizable so you can add any feature or functionality you need in your social networking platform.
Que. Can I buy this Facebook clone from anywhere else?
Ans. No, you can buy this Facebook clone only from Oyelabs.
Que. Can I resell the Facebook clone from Oyelabs?
Ans. No, you can't resell the Facebook clone from Oyelabs.
Que. Will I get complete ownership of the Facebook clone?
Ans. Yes, you will get 100% ownership of the Facebook clone.
Que. Will I get any complimentary support services if I buy the Facebook clone?
Ans. Yes, you will get 3 months of free support and maintenance services from Oyelabs if you buy the Facebook clone from us.
Que. Will Oyelabs offer the customization?
Ans. Yes, Oyelabs will be offering a customization service to help you make the Facebook clone as per your business plan and requirements.
Que. How will Oyelabs ensure my business idea stays confidential?
Ans. Oyelabs has an NDA signing policy to ensure that your business idea stays completely confidential and well-protected from theft.