Uniswap Clone | Ready-To-Launch Uniswap Clone Script
Enter DeFi Industry With Leading-Edge Uniswap Clone
Ready-To-Launch Uniswap Clone Script
We develop modern-age DeFi exchange platforms focused on current trends, demands, and public interest.
Leverage the benefits of entering the DeFi ecosystem with a top-tier Uniswap clone script backed by the in-depth knowledge and experience of experts at Oyelabs.
What is Uniswap?
Uniswap is a decentralized exchange platform that enables users to trade Ethereum tokens without even having an account.
The platform is based on the Ethereum Blockchain and lets its users create a market for any of the ERC20 tokens.
What Is Uniswap Clone Script?

Uniswap clone script is a pre-developed DeFi exchange clone app that has all the features and functionalities along with the plug-ins of the existing Uniswap platform.
A customizable Uniswap clone script can help you to launch an even better DeFi exchange platform than the original Uniswap.
Top-Tier White Label Uniswap Clone Script By Oyelabs

Oyelabs has been helping its worldwide clients in launching and upgrading their own DeFi exchange platforms for a long time now.
Now we are bringing you the advanced technology integrated, feature-loaded, completely customizable, and a high-performance guaranteed Uniswap clone script to build your own successful DeFi exchange platform.
Our Uniswap clone script brings you a wide range of benefits. It comes with the latest AMM protocol to ensure your users can enjoy automated liquidity. Our Uniswap clone script can be completely automated so the third-party role is already eliminated. From an astounding UI/UX to a wide array of features an excellent customer experience is ensured.
Our Uniswap Clone Script Is Loaded With Latest Features

Basic Features
Automated Market Maker (AMM)
We integrated the AMM tool in our Uniswap clone script to help you in offering liquidity that can automate the trade using the liquidity pools. In this way it will also be possible to eliminate the regular order booking system.
Instant Exchange
As our Uniswap clone script is integrated with advanced wallets you can offer your users easy exchange experience of the ERC20 tokens. Presence of smart contracts features to boost the automation of transactions also help in making them faster.
Security
As the clone script is developed on the Ethereum Blockchain the clone you will build will be an extra secured DeFi exchange platform.
Oracles
Our Uniswap clone script is not only secured, and offers fast transactions but also helps the users view pricing information.
Premium Features
Farm
With our Uniswap clone you can let users earn rewards when they stake their Liquidity Provider tokens in the farms backed by smart contracts.
Multiple Wallet
With our uniswap clone script you can offer your users the flexibility of multiple wallet support as our script is compatible with the popular and even custom wallets.
Own Custodian
Our Uniswap clone can keep their private keys secured which implies they can be the custodian of the assets owned by them.
Pools
Offer your users the option to stake their decided token in the respective token pool for a particular duration of time and earn a healthy income.
Custom Pools
When you build your exchange platform with our Uniswap clone script you can offer your users the option to create their own custom liquidity pool.
Charts
Your users will have the flexibility of charts displaying top pools, token prices, trading volume, and the entire transaction history.
Solidity
As our Uniswap clone script is developed in the solidity frameworks valid and verified transactions will be fostered.
Security Features
Smart Contracts
Our Uniswap clone script is integrated with the secured smart contracts which directly helps in automating transactions like connecting the potential sellers and buyers based on the pre-set parameters.
Completely Decentralized
As our Uniswap clone script is completely decentralized users can complete transactions without the involvement of any third party or middleman.
Multi-Layered Security
Any platform related to cryptocurrency regardless of it being a wallet or exchange platform is prime target of cybercriminals. Our Uniswap clone is safe from these criminals with multi-layered security.
End-To-End Encryption
Our Uniswap clone script helps you protect communications and transactions among users with End-To-End Encryption.
Two Factor Authentication
We have made our Uniswap clone with the ideal security mechanism of two factor authentication.
Benefits Of Our Hi-Tech Uniswap Clone Script
Minimal Investment
Developing a custom DeFi exchange platform like Uniswap does not always need to be a financial burden on you. Our Uniswap clone script helps you launch an exchange platform just like Uniswap at a very low cost.
No Third Party
Decentralization always helps in paving the path for a business process with no third party. Elimination of the third parties ensures the improved efficiency of the output as well.
High ROI
Achieve a premium rate of ROI through our decentralized exchange platform integrated with features like staking, yield farming and even more.
Advanced Liquidity
Optimize your user experience with our Uniswap clone script that offers a seamless liquidity protocol that directly eliminates the challenges associated with liquidity.
Ultimate Trading Volume
As our uniswap clone script is free from threats of liquidity an ultimate trading volume is easily achievable.
Brand Identity
As the DeFi exchange platforms are spreading wider each day launching a Uniswap clone with advanced liquidity features can help you create a brand identity.
Compatibility
Launching a DeFi exchange platform without a Uniswap clone script can help you reach a wider audience as our solution is compatible with all ERC20 tokens.
Approach Of Oyelabs In Uniswap Clone App Development
Requirement Analysis
We understand that every client has its preferences and requirements. That is why we will perform a thorough analysis of your preferences and requirements. Based on the requirements our experts will plan out the development process of your solution.
Design
User experience is very vital in making your Uniswap clone successful. That is why we assign dedicated experts to build the UI and other visuals for your Uniswap clone app.
Development
Although we provide you with a ready-made Uniswap clone, it needs to be customized as per your requirement and add the features you want to include.
Testing
Once the customization is done our expert QA will perform rigorous testing to make sure the Uniswap clone we deliver is free from issues like compatibility, functionality, and reliability.
Launch
Once the Uniswap clone is tested and verified to be perfect we will launch the app on your desired platforms with complete responsibility. We also offer support and maintenance services for the Uniswap clone but that is optional and completely your call.
Differentiators Of Oyelabs From Other Uniswap Clone Developers

Experience In DeFi
Oyelabs has an experienced team of developers who are involved in developing a wide range of DeFi platforms for clients across the globe. We have delivered world-class DeFi exchange solutions for multiple users requirements.
On Time Delivery
We have a track record of delivering software solutions to our clients within the delivery deadline. Our approach is always focused on building quality app solutions within the promised timeframe.
Never Compromise Quality
We have a culture of never compromising on quality. We always target to bring you the best Uniswap clone to help you elevate your exchange platform business.
Rigorous Testing
We always deliver you the best solutions and to verify the solution is of best standards or not we perform rigorous testing.
Technological Expertise
Oyelabs has worked on different categories of app development across industries from several countries around the world. We have used a huge pool of technologies during those projects and the success of those solutions reflects our technical expertise.
100% Customization
Our Uniswap clone script is completely customizable so that you can add and upgrade your Uniswap clone app with new features and functionalities.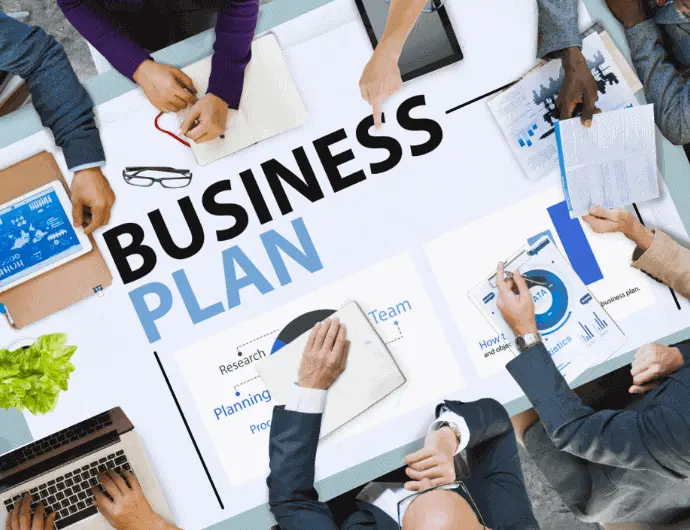 How Does Our Uniswap Clone Work?
Before purchasing our Uniswap clone you must be thinking about how the app works. Here is our Uniswap clone app's step-by-step description:
Open the Uniswap clone app
Sync any wallet you prefer
After signing in a user can experience the app interface
Select the token you want to exchange with another one you want to have
Search for the specific token you want to purchase
While searching users can select the number of tokens they want to buy or even input the amount they are willing to spend
Once you entered the above details an order menu will appear which will display the expected amount a user can receive
If the user agrees with the expected amount he can proceed by clicking the button
Once the user clicks the button the wallet will ask for confirmation
Once confirmed the transaction will process and the purchased tokens will be reflected in the wallet
Unleash Your Business's True Potential,
With Our Uniswap Clone App – Starting at $3999 $2599
FAQs
Que. If I buy the Uniswap clone script from Oyelabs, will I be able to customize it as per my needs?
Ans. Yes, our Uniswap clone script is 100% customizable. You can customize it as per your requirements.
Que. Is this Uniswap clone script secure?
Ans. Yes, our Uniswap clone script is highly secured with the expertise of experienced Blockchain developers. Apart from that the clone script is integrated with smart contract, end-to-end encryption, safe wallet synchronization and many more security protocols.
Que. How will my ownership be protected by Oyelabs?
Ans. Oyelabs will ensure your complete ownership on this Uniswap clone by providing you the entire source code once you bought the solution from us.
Que. Is this Uniswap clone script exclusively available only at Oyelabs?
Ans. Yes, this Uniswap clone script is only available at Oyelabs and you can buy it from us only.
Que. Is there any support service available with the Uniswap clone script?
Ans. Yes, we will offer you a three month tenure of support and maintenance services if you buy this Uniswap clone script.
Que. Will Oyelabs sell my business idea to anyone else?
Ans. Here in Oyeabs we respect your privacy and that is why we will be signing an NDA agreement to make sure your business concept is well protected.
Que. Does this Uniswap clone script have multiple payment options?
Ans. Yes, our Uniswap clone script supports multiple payment options to help you offer flexibility to your end users.
Que. Is there an in-app wallet feature available in this Uniswap clone?
Ans. Yes, our Uniswap clone comes with an in-app wallet feature. Users will have the flexibility of multiple wallets support because our Uniswap clone is 100% compatible with all the popular wallets along with the custom ones.
Que. Is this Uniswap clone multi-language supported?
Ans.Yes, our Uniswap clone supports multiple languages but English as the main language. But we can integrate any other languages you prefer.
Que. Will Oyelabs offer update and upgrade services for the Uniswap clone once I buy it?
Ans. Yes, anytime you feel an update is required to upgrade the app just contact us and share the details regarding the update you want and our experts will offer you the exact upgrading service you want.
Que. Can I get a demo for the Uniswap clone?
Ans. Yes, you can get the Uniswap clone demo. You just need to request a demo and our expert team will share the demo with you.