Uniswap Clone | Ready-To-Launch Uniswap Clone Script
Uniswap Clone App
Enter DeFi Industry With Leading-Edge Uniswap Clone
We develop modern-age DeFi exchange platforms focused on current trends, demands, and public interest. Leverage the benefits of entering the DeFi ecosystem with a top-tier Uniswap clone script backed by the in-depth knowledge and experience of experts at Oyelabs.
Top-Tier White Label Uniswap Clone Script By Oyelabs
Oyelabs has been helping its worldwide clients in launching and upgrading their own DeFi exchange platforms for a long time now.
Now we are bringing you the advanced technology integrated, feature-loaded, completely customizable, and a high-performance guaranteed Uniswap clone script to build your own successful DeFi exchange platform.
Our Uniswap clone script brings you a wide range of benefits. It comes with the latest AMM protocol to ensure your users can enjoy automated liquidity. Our Uniswap clone script can be completely automated so the third-party role is already eliminated. From an astounding UI/UX to a wide array of features an excellent customer experience is ensured.
Automated Market Maker (AMM)
Uniswap Clone Script
$2499
Our Uniswap Clone Script Is Loaded With Latest Features

Basic Features of Our Uniswap Clone
Automated Market Maker (AMM)
We integrated the AMM tool in our Uniswap clone script to help you in offering liquidity that can automate the trade using the liquidity pools. In this way it will also be possible to eliminate the regular order booking system.
Instant Exchange
As our Uniswap clone script is integrated with advanced wallets you can offer your users easy exchange experience of the ERC20 tokens. Presence of smart contracts features to boost the automation of transactions also help in making them faster.
Security
As the clone script is developed on the Ethereum Blockchain the clone you will build will be an extra secured DeFi exchange platform.
Oracles
Our Uniswap clone script is not only secured, and offers fast transactions but also helps the users view pricing information.
Premium Features of Our Uniswap Clone
Farm
With our Uniswap clone you can let users earn rewards when they stake their Liquidity Provider tokens in the farms backed by smart contracts.
Multiple Wallet
With our uniswap clone script you can offer your users the flexibility of multiple wallet support as our script is compatible with the popular and even custom wallets.
Own Custodian
Our Uniswap clone can keep their private keys secured which implies they can be the custodian of the assets owned by them.
Pools
Offer your users the option to stake their decided token in the respective token pool for a particular duration of time and earn a healthy income.
Security Features of Our Uniswap Clone
Smart Contracts
Our Uniswap clone script is integrated with the secured smart contracts which directly helps in automating transactions like connecting the potential sellers and buyers based on the pre-set parameters.
Completely Decentralized
As our Uniswap clone script is completely decentralized users can complete transactions without the involvement of any third party or middleman.
Multi-Layered Security
Any platform related to cryptocurrency regardless of it being a wallet or exchange platform is prime target of cybercriminals. Our Uniswap clone is safe from these criminals with multi-layered security.
End-To-End Encryption
Our Uniswap clone script helps you protect communications and transactions among users with End-To-End Encryption.
Our Robust Uniswap Clone Is For Varied Platforms
Web
Our Uniswap clone app script can deliver a premium and credible DeFi exchange web platform/portal loaded with key features.

iOS
Our Uniswap clone script can be used to develop a high-functioning, 100% customizable, and scalable Defi Exchange iOS app.
Android
Our Uniswap clone script can be used to develop a high-functioning, 100% customizable, and scalable Defi exchange Android app.
Technologies Used In Our Uniswap Clone App
Our Development Process For Uniswap Clone App


Requirement Gathering
The first step we follow is to understand your unique business needs, goals, and future expectations so we can customize our Uniswap clone to your specific requirements.

Design
In the next step, our seasoned designers will work closely with you to create an all-inclusive, visually stunning, and user-friendly interface that is both intuitive and effective.

Development
Yes, we offer a ready-to-launch Uniswap clone solution, but the development phase is necessary to implement the changes needed in the script as per your requirements.

Testing
We use a rigorous testing process to ensure that the Uniswap clone is completely bug-free and meets all of your specifications before it is deployed on your requested servers.
Deployment
As soon as the quality team gives us the green signal we will proceed to the deployment process, ensuring your Uniswap clone is smoothly deployed and runs as you have wanted.

Support & Maintenance
We offer 3 months of free support and maintenance services including technical support, and bug support to ensure that your Uniswap clone continues to meet your business goals.
Why Our Uniswap Clone Over Custom Development
Budget Friendly
Custom development is highly expensive as it needs lots of effort and time but we are offering our Uniswap clone at a budget-friendly price.

Security
Oyelabs signs NDA before engaging in any sort of business discussion so that your business information stays completely confidential with us.
White Label
When you buy our Uniswap clone we offer you a free white-labeling service to make the Defi exchange app a reflection of your brand.

Ready-To-Launch
To capitalize on the popular Defi exchange trend custom development can prove to be slow while our Uniswap clone is a ready-to-launch solution.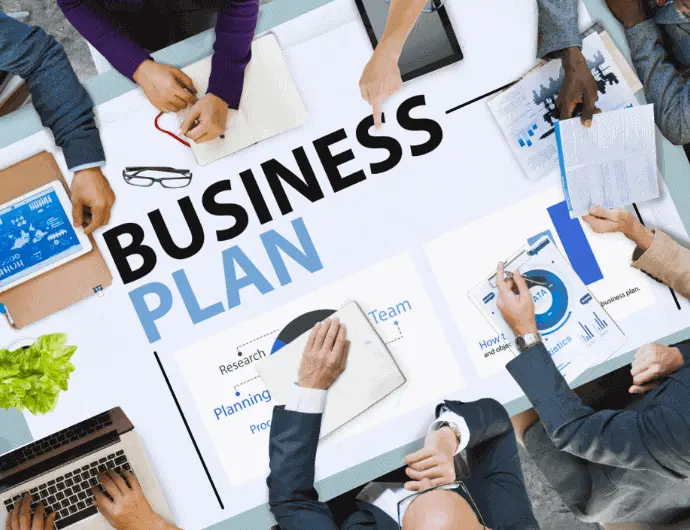 How Does Our Uniswap Clone Work?
Support- Our team of experts offers technical support to our clients throughout the development process that covers any bugs, errors, or issues on the platform for a reasonable time period after the launch of their online rental marketplace.
Full Source Code- We ensure you get complete ownership of the Uniswap clone Defi platform by offering you the entire licensed source code.
Security- At Oyelabs our prime focus is security. We follow the best practices to ensure you, your target audience, your solution, and your business stay risk-free.
Transparency- Transparency fosters trust. We openly share our processes, values, and successes to build a strong, honest connection with our customers.
Client-Oriented- Our unwavering focus on your needs and satisfaction drives every decision we make. Your success is our priority, and we're committed to exceeding your expectations.
On-Time Delivery- We respect your time and promise on-time service, ensuring your projects are delivered as scheduled, with reliability and efficiency at the forefront of our commitment.
Secrecy- Your privacy is paramount. We uphold the strictest confidentiality standards, safeguarding your sensitive information and ensuring that your trust in us is always maintained.
Client's Reviews
Neil Harvey / Co-Founder
Working with the Oyelabs team was a great experience. The team understands the value of client satisfaction and heavily focuses on that. The team here is very easy to work with and their expertise makes them the ideal partner for all kinds of development projects.

Steve Louis / Co-founder, CEO
Oyelabs excels in developing top-notch solutions and values communication. We partnered with them for our Defi Exchange app, aiming for a user-friendly model. Oyelabs delivered premium features and 24/7 support.
Dave Baker / CTO
Other companies only cared about my budget when I sought website performance optimization. Oyelabs was different. They prioritized my needs over my budget, earning my admiration and leading me to collaborate with them. The results have been impressive.
Unleash Your Business's True Potential,
With Our Uniswap Clone App – Starting at $3999 $2999
FAQs
Que. If I buy the Uniswap clone script from Oyelabs, will I be able to customize it as per my needs?
Ans. Yes, our Uniswap clone script is 100% customizable. You can customize it as per your requirements.
Que. Is this Uniswap clone script secure?
Ans. Yes, our Uniswap clone script is highly secured with the expertise of experienced Blockchain developers. Apart from that the clone script is integrated with smart contract, end-to-end encryption, safe wallet synchronization and many more security protocols.
Que. How will my ownership be protected by Oyelabs?
Ans. Oyelabs will ensure your complete ownership on this Uniswap clone by providing you the entire source code once you bought the solution from us.
Que. Is this Uniswap clone script exclusively available only at Oyelabs?
Ans. Yes, this Uniswap clone script is only available at Oyelabs and you can buy it from us only.
Que. Is there any support service available with the Uniswap clone script?
Ans. Yes, we will offer you a three month tenure of support and maintenance services if you buy this Uniswap clone script.
Que. Will Oyelabs sell my business idea to anyone else?
Ans. Here in Oyeabs we respect your privacy and that is why we will be signing an NDA agreement to make sure your business concept is well protected.
Que. Does this Uniswap clone script have multiple payment options?
Ans. Yes, our Uniswap clone script supports multiple payment options to help you offer flexibility to your end users.
Que. Is there an in-app wallet feature available in this Uniswap clone?
Ans. Yes, our Uniswap clone comes with an in-app wallet feature. Users will have the flexibility of multiple wallets support because our Uniswap clone is 100% compatible with all the popular wallets along with the custom ones.
Que. Is this Uniswap clone multi-language supported?
Ans.Yes, our Uniswap clone supports multiple languages but English as the main language. But we can integrate any other languages you prefer.
Que. Will Oyelabs offer update and upgrade services for the Uniswap clone once I buy it?
Ans. Yes, anytime you feel an update is required to upgrade the app just contact us and share the details regarding the update you want and our experts will offer you the exact upgrading service you want.
Que. Can I get a demo for the Uniswap clone?
Ans. Yes, you can get the Uniswap clone demo. You just need to request a demo and our expert team will share the demo with you.