LocalCryptos Clone – The New-Gen P2P Crypto Exchange Platform
LocalCryptos Clone – The New-Gen P2P Crypto Exchange Platform
Are you looking for the perfect readymade solution to start your own P2P crypto exchange platform?
We bring you a completely white-label, feature-enriched replica of the popular LocalCryptos. Why wait to give it a shot?
Join Crypto Realm With The Best LocalCryptos Clone Script
Are you ready to join the thriving cryptocurrency market and take advantage of its immense potential? Don't wait any longer! With the growing demand for cryptocurrencies, there's never been a better time to make your mark in this exciting domain.
But how do you get started? With Oyelabs' 100% customizable, feature-loaded, and white-label LocalCryptos clone, you can make an impactful entry into the crypto realm in no time! Our clone comes with complete source code and free post-deployment support and maintenance, giving you complete control over your platform's look, feel, and functionality.
With our LocalCryptos clone, you can offer your users a secure, user-friendly, and scalable P2P cryptocurrency marketplace that supports multiple currencies and payment methods.
New-Age Features Of Our LocalCryptos Clone
Escrow Wallet
Offer your users the most secure and reliable way to hold funds during a transaction, making sure that both the buyer and seller parties fulfill their obligation and minimizing the risk of fraud or scams.
Buy/Sell Ads
In our LocalCryptos clone users can create and view ads for cryptocurrencies which allows easy and efficient trading of cryptocurrencies with competitive prices.
Fiat Wallet Support
Provide the users flexibility in converting their cryptocurrencies into fiat currencies and fiat currencies into cryptocurrencies with a fiat wallet integrated LocalCryptos clone.
Private Chat
Our LocalCryptos clone offers both buyers and sellers a secure and encrypted chat feature to communicate directly with each other.
P2P Trading Engine
Our LocalCryptos clone has a powerful P2P trading engine incorporated in it which helps in matching buyers and sellers according to their preferences, and it also makes sure the trades are fast and efficient.
Multiple Language Support
Why limit your target audience to a specific region, when you can reach a global audience with our multiple language-compatible LOcalCryptos clone?
More Prominent Features Of Our LocalCryptos Clone
Swift Crypto Swap
In our LocalCrypto clone users can enjoy swift trades of cryptocurrencies.
Preferred Trading
In our LocalCryptos clone, sellers will have the flexibility to select their preferred buyers.
Easy Registration
To keep the user engaged and interested in the P2P crypto exchange platform we made the registration process quite short and simple which directly improves the user experience.
Easy Search
Users can search for their preferred cryptocurrencies using the search bar and a wide range of filters integrated into our LocalCryptos clone.
Multi-Currency Support
Our LocalCryptos clone supports multiple currencies which offers the users the freedom to trade in their preferred cryptocurrencies.
Dispute Management System
In our LocalCryptos clone, you can easily deal with disputes between buyers and sellers as we have added a robust dispute management system.
Security Features Of Our LocalCryptos Clone
Non-Custodial Management Of Assets
In our LocalCryptos clone users get full control over their assets, and due to this the risks of theft, loss, or hack from third-party custodians get eliminated.
Personalized Wallets
In our LocalCryptos clone users will have their own personalized wallets which improve security and reduce the chances of unauthorized access.
Encrypted Through AES
Our LocalCryptos clone utilizes the Advanced Encryption Standard to encrypt then user information and safeguard their information from cybercriminals.
Escrow-Powered Smart Contracts
As using smart contracts increase the security and transparency of exchanges between parties we have integrated escrow-powered smart contracts in our LocalCryptos clone.
CSRF Protection
We ensured that users don't get tricked into executing unwanted activities on the platform by integrating CSRF protection into the LocalCryptos clone.
SSL Integration
Our LocalCryptos clone uses SSL encryption to secure all the transactions taking place on the platform while ensuring the confidentiality of the user information says intact.
Robust Add-Ons We Offer For The LocalCryptos Clone

KYC/AML Verification
Verify your users' identity and make sure your LocalCryptos clone is compliant with AML regulations with the KYC/AML verification add-on.
Margin Trading
Allow your users to borrow funds to trade with leverage by integrating the margin trading add-on feature.
Liquidity API Integration
Enable your LocalCryptos platform to connect with other exchange platforms and sources of liquidity by integrating the liquidity AI integration.
Price Ticker
Offer your users real-time market data and prices by integrating the price ticker add-on in your LocalCryptos clone.
Referral System
Include this exciting rewarding feature to incentivize your users on every successful invite to your LocalCryptos clone.
Benefits You Get With Our LocalCryptos Clone
Accelerated Time To Market
Developing a custom P2P crypto exchange solution will take a long time while our ready-to-launch LocalCrypto clone can help you start instantly and gain a competitive advantage over the competition.
Complete Package
We know that to run a successful Crypto exchange platform you need the entire package and to help you with that we brought our LocalBitcoins clone with the complete package including both the user panel and the admin panel.
Scalable
Our LocalCryptos clone can be easily scaled up with the growing user base on the platform, making sure that your platform can handle the increased demand while maintaining quality performance.
Reliable
Our LocalCryptos clone comes with a range of security features that ensures the platform's reliability in protecting valuable user information from cybercriminals.
Our Way To Develop Your LocalCryptos Clone
1. Requirement Gathering & Analysis

The development process begins by collecting and analyzing your requirements to finalize the features and functionalities of the LocalCryptos clone.

2. Design

In the next phase, our expert designers create a detailed layout of the LocalCryptos clone platform's user interface and user experience.

3. Development

Yes, we provide you with a ready-to-launch LocalCryptos clone but to implement your required features and functionalities, modifying it as per your brand and implementing more customization in the development stage is necessary.

4. Testing

Oyelabs never delivers an unverified solution. Once your LocalCryptos clone is customized we will assign our top QA experts to verify your solution's capabilities, functionalities, and reliabilities via rigorous testing.

5. Deployment

As soon as we receive the green signal from the QA team we will deploy the LocalCrypto clone to a production server, and you will get access to the platform.

6. Support & Maintenance

We don't end the collaboration at launch instead we provide you with 3 months of free post-deployment support and maintenance services for your LocalCryptos clone.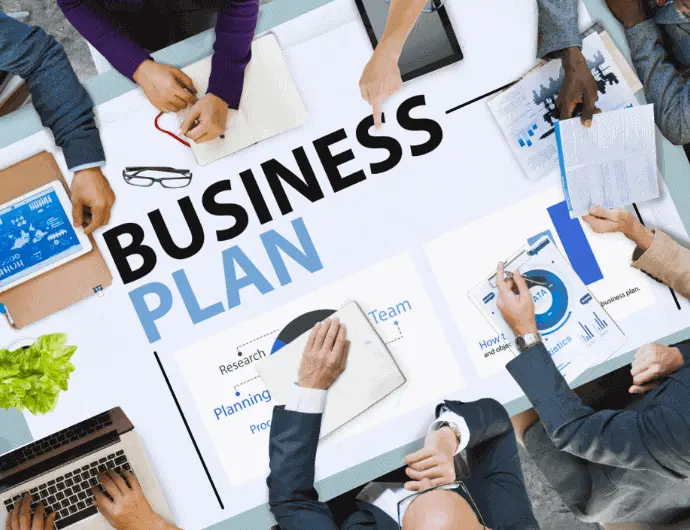 Why Choose Oyelabs For Your LocalCryptos Clone?
Free Server Installation
As a partner in your LocalCryptos clone launch journey, we offer a free server installation service as a best-of-luck gesture.
100% Customizable
Our LocalCryptos clone script is 100% customizable allowing you to perform any type of modification your need to make it fit your business idea.
100% Ownership
Purchasing our LocalCryptos clone ensures your 100% ownership of the end solution as we will be giving you the entire source code.
Free White-Labeling
Purchasing our LocalCryptos clone will also help you get a free white-labeling service where we will integrate your brand's theme color, logo, images, and more.
Complimentary Post-Deployment Support
Crypto is a growing but highly competitive domain and therefore we will help you focus on the other important tasks while our team of experts will be handling the bug support, technical support, and other post-deployment support activities for free for 3 months.
Unleash Your Business's True Potential,
With Our LocalCryptos Clone App – Starting at $3999 $2599
FAQs
Que. What is LocalCryptos?
Ans. LocalCryptos is a P2P cryptocurrency exchange platform that enables users to buy and sell cryptocurrencies securely.
Que. What is a LocalCryptos clone?
Ans. A LocalCryptos clone script is a ready-to-launch fully customizable solution that is created as a replica of the original LocalCryptos platform.
Que. Is this LocalCryptos clone customizable?
Ans. Yes, our LocalCryptos clone script is 100% customizable.
Que. What cryptocurrencies can be traded on this LocalCryptos clone platform?
Ans. Cryptocurrencies like Bitcoin, Ethereum, Litecoin, and many more can be traded on this LocalCrypto clone platform.
Que. Is this LocalCryptos clone script available on GitHub?
Ans. No, our LocalCryptos clone script is only available on our website and can be bought from us only.
Que. Will I get complete ownership of the final LocalCryptos clone platform?
Ans. Yes, we will give you the entire license-based source code to ensure your 100% ownership.
Que. Will my business idea be safe with Oyelabs?
Ans. Yes, as we have an NDA policy that we sign even before initiating a discussion with you, your business idea will be completely safe with us.
Que. Is there any free service I will get if I purchase this LocalCrypto clone script?
Ans. Yes, we will be offering free server installation, free white labeling, and three months of free technical and bug support for your LocalCryptos clone platform.