Gojek Clone – Buy 100% Customizable, White-Label, Readymade
Gojek Clone
Mainstream Your Business With Feature-Rich Multiservice Gojek Clone App

Avail new heights of success by utilizing the all-in-one multi-service app Gojek Clone powered by Oyelabs. Our super app can be used to offer 65+ services including taxi booking, delivery services, house cleaning, plumbing, and more.
Gojek Clone – Readymade Multiservice App By Oyelabs
With our in-depth experience, we have built a top-notch, completely customizable, and feature-loaded Gojek Clone Script compatible with 65+ services.
Purchase our readymade Gojek Clone which offers you the flexibility of complete customization and brings you the benefits of dedicated support from industry-leading experts. Capitalize on the on-demand services craze!
Snaps Of Our New-Edge Gojek Clone
Key Features Of Our Gojek Clone

For User App
Select Service Category
A user will be able to select the services he requires from the multi-service Gojek clone.
Schedule Service
A user can schedule the required service according to his preference.
Track Service
The user can easily track the status of his service via the Gojek clone directly.
Order History
In this Gojek clone app users will have the option to check and track their availed service history.
For Merchant & Partner App

Accept or Reject Orders
A merchant and partner both will have complete control in accepting or rejecting orders.
Received Order History
In our Gojek clone both merchants and partners will be able to go through their provided service history.
Assign Provider
Once an order is accepted a merchant will be able to assign providers for the service order.
Set Availability
Service providers can mark themselves as available or unavailable as per their availability in this Gojek clone app.
For Admin Panel
Approve or Reject Users
The admin will be able to approve merchant requests or reject their joining requests on the Gojek clone app.
Set Charges
The admin can set the charges for the services booked on the platform. Admin will have control in deciding if it will be hourly or distance based or a base price.
Ratings & Review
The admin will be able to go through the ratings and reviews given to the merchants and providers by the users or vice-versa to assess the ongoings on the platform.
Reports & Analytics
In the admin panel the reports and analytics feature will be avail to help the admin make better decisions.
65+ Services To Offer from Our Gojek Clone
Taxi Ride
Parcel delivery
Car Wash
House Cleaning
Plumbing
House Help
Personal Care
Electrician
Fitness Coach
Baby Sitting
Real Estate Agent
Car Repair
Travel Agent
House Decorator
View Demo
Experience the captivating powers of our Gojek Clone. See firsthand how it can transform on-demand services with seamless solutions for a smarter and more connected world. Find the credentials below.
Add-Ons You Will Get With Our Gojek Clone
Advertisement Banners

Having advertisement banners will help you generate more revenue and make a healthy profit. 

Housekeeping

Maids, House-Cleaning, Laundry
Deliveries

Food Delivery, Grocery Delivery, Courier Delivery, Flower Delivery, Alcohol Delivery, Medicine Delivery

Complete Source Code

There are different types of packages available at Oyelabs for Gojek Clone App Development. Depending on the package type you will have the complete source code. 
Our Robust Gojek Clone Is For Varied Platforms
Web Portal
Our Gojek clone app script can deliver a premium and credible on-demand services web platform/portal loaded with key features.
iOS
Our Gojek clone script can be used to develop a high-functioning, 100% customizable, and scalable on-demand service iOS app.
Android
Our Gojek clone script can be used to develop a high-functioning, 100% customizable, and scalable on-demand service Android app.
How Does Our Gojek Clone Work?

User Registration
Users create an account and verify their credentials to access the platform.
Service Selection
Users choose the service they need and provide relevant details to book it.
Provider Assignment
The system assigns an available service provider to fulfill the user's request.
Execution and Tracking
The service provider delivers the service while the user can track their real-time location.
Payment and Rating
Users make the payment for the service and have the option to rate their experience.
Dispute Resolution
Users can contact customer support to resolve any issues or disputes that may arise.
Technologies We Have Used in Our Gojek Clone
Development Process We Follow for the Gojek Clone

Requirement Gathering
The first step we follow is to understand your unique business needs, goals, and future expectations so we can customize our Gojek clone to your specific requirements.

Design
In the next step, our seasoned designers will work closely with you to create an all-inclusive, visually stunning, and user-friendly interface that is both intuitive and effective.

Development
Yes, we offer a ready-to-launch Gojek clone solution, but the development phase is necessary to implement the changes needed in the script as per your requirements.

Testing
We use a rigorous testing process to ensure that the Gojek clone is completely bug-free and meets all of your specifications before it is deployed on your requested servers.
Deployment
As soon as the quality team gives us the green signal we will proceed to the deployment process, ensuring your Gojek clone is smoothly deployed and runs as you have wanted.

Support & Maintenance
We offer 3 months of free support and maintenance services including technical support, and bug support to ensure that your Gojek clone continues to meet your business goals.
Benefits You Can Avail With Gojek Clone App

Cost-Efficient
Due to the longevity of the custom development process it is highly expensive whereas our multiple on-demand service-based Gojek clone app is available at a reasonable price.
Readymade
When trying to capitalize on the ongoing on-demand service trends, custom development can prove to be slow while our Gojek clone is a ready-to-go solution.

Security
Oyelabs has strong NDA policies that we sign before engaging in any sort of business discussion so that your business information stays completely confidential with us.
Steady Revenue
Having multiple on-demand services on your app will surely help in steady revenue generation. You can even provide updates for better results.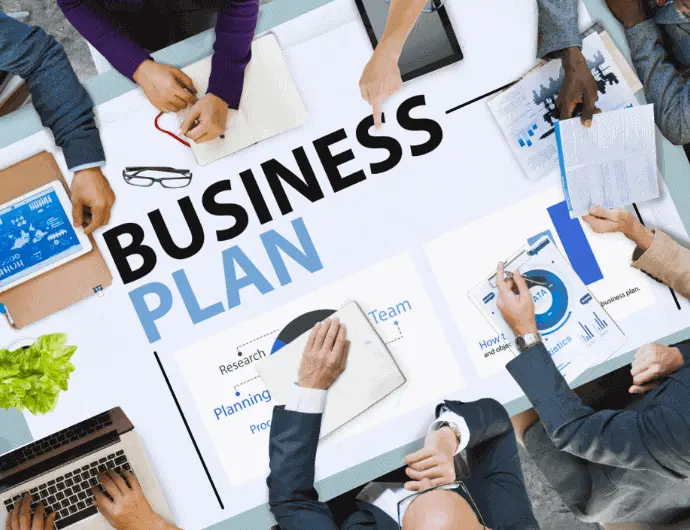 Why Choose Oyelabs For Your Gojek Clone?
Support- Our team of experts offers technical support to our clients throughout the development process

that covers any bugs, errors, or issues on the platform

for a reasonable time period after the launch of their online rental marketplace.
100% Ownership-

We ensure you get 100% ownership of the Gojek clone on-demand services platform by offering you the complete licensed source code.

Security- At Oyelabs our prime focus is security. We follow the best practices to ensure you, your target audience, your solution, and your business stay risk-free.
Transparency- Transparency fosters trust. We openly share our processes, values, and successes to build a strong, honest connection with our customers.
Client-Oriented- Our focus on your needs and satisfaction drives every decision we make. Your success is our priority, and we're committed to exceeding your expectations.
On-Time Delivery- We respect your time and promise on-time service, ensuring your projects are delivered as scheduled, with reliability and efficiency at the forefront of our commitment.
Secrecy- Your privacy is paramount. We uphold the strictest confidentiality standards, safeguarding your sensitive information and ensuring that your trust in us is always maintained.
Client's Reviews
Steven James / CEO
"Working with Oyelabs on our Gojek-like super app development was a game-changer for our business. Their team was highly skilled and attentive to our requirements, delivering a seamless and feature-rich app. The constant communication and regular updates ensured that we were always on the same page. Oyelabs truly exceeded our expectations, and will surely work with them again. We highly recommend their services."
Eli Burton / Project Manager
"Oyelabs proved to be the ideal development partner for our Gojek Clone project. Their expertise in creating multi-service platforms was evident from the start. They took the time to understand our unique needs and offered innovative solutions that enhanced the functionality and user experience of our app. Their professionalism, timeliness, and attention to detail were exceptional. We are extremely satisfied with the final product"
Aditya Pandey / CEO
"We couldn't have chosen a better development team than Oyelabs for our multi-service app. Their commitment to excellence and passion for creating top-notch solutions were evident in every aspect of the project. They were responsive and highly collaborative, consistently exceeding our expectations. Oyelabs' attention to detail and ability to adapt to our evolving requirements were instrumental in delivering a highly user-friendly app."
Unleash Your Business's True Potential,
With Our Gojek Clone – Starting at $4999 $4299
FAQs
Que. Is there any limitation on how many service providers can be registered on the Gojek Clone?
Ans. No, there is not any kind of limitation on how many service providers can be registered on your Gojek Clone developed by Oyelabs.
Que. Is this Gojek Clone available on Github?
Ans. No, this Gojek Clone is exclusively available at Oyelabs.
Que. Will I get the complete licensed source code?
Ans. Yes, we will provide you the complete licensed source code once you purchase the Gojek Clone app script from us.
Que. Does this Gojek Clone support multiple payment methods?
Ans. Yes, our Gojek Clone is compatible with a variety of payment methods.
Que. Will I get any support services after I buy the Gojek Clone from Oyelabs?
Ans, Yes, we will offer you support and maintenance services for your Gojek Clone for a period of three months once you purchase the clone script from us.
Que. Is this Gojek Clone 100% customizable?
Ans. Yes, our Gojek Clone is 100% customizable and you can edit any feature you want or even remove any feature you don't need.
Que. Do Oyelabs sign NDAs?
Ans. Yes, Oyelabs prioritize your privacy and that is why we do sign NDA and NC to keep your information safe and secure.
Que. What is the estimated cost of a Gojek Clone Development?
Ans. Although it is not possible to predict the exact cost without discussing your needs and features you want, with our experience we can say that the cost will be anywhere from $15,000 to $50,000. But we are bringing you the Gojek Clone Script at a very affordable price. Hurry, purchase your own Gojek Clone app.