Buy 100% Customizable, White-Label, ReadyMade Gojek Clone
Get 100% Customizable White Label Gojek Clone App
Mainstream Your Business With Feature-Rich Gojek Clone App

Avail new heights of success by utilizing the all-in-one on-demand service app like Gojek offered by Oyelabs. Our Gojek Clone is designed to help you become one of the market leaders.
Ready-Made Gojek Clone App By Oyelabs
Oyelabs is well-reputed in the field of on-demand service app development. We have collaborated with businesses like food delivery, taxi services, grocery delivery, and many more. With our in-depth experience, we have built a top-notch, completely customizable, and feature-loaded Gojek Clone Script. 
Purchase our ready-made Gojek Clone which offers you the flexibility of complete customization and brings you the benefits of dedicated support from industry-leading experts. 
Key Features Of Our Gojek Clone

Oyelabs Also Offers Paid Plugins
Corporate Rides
Corporate rides feature can help users in booking rides for office work related journeys.
VOIP Based Call Masking
In today's world trusting someone is very difficult. Sharing phone numbers with strangers can also put you in trouble. So, masking the phone numbers of both customer and service provider can be a profitable safety measure.
Kiosk Booking App
Travelers and tourists can easily book rides and other on-demand services with the kiosks placed around the nearby locations of their hotels.
Tracking By Family
With the rising threats in on-demand ride services this feature can help a lot. Through this feature one can track their loved ones' boarding the ride services from the app if they have their live location access.
Popular On-Demand Services We Can Include

Ride
Taxi Ride, Car Rental, Bike Rental, Bike Ride, Packers And Movers, Boat Ride, Boat Rental
Healthcare
Doctor, Fitness Trainer
Maintenance
Plumber, Electrician, Carpenter, Mechanic, Pest Control, Lawn Care, Tow Truck
Other
Beauty Services, Dog-Walking, Massage, Tutor, Babysitting
Add-Ons You Will Get With Our Gojek Clone
Advertisement Banners

Having advertisement banners will help you generate more revenue and make a healthy profit. 

Housekeeping

Maids, House-Cleaning, Laundry

Rate And Review

A user will also have the option to rate and review the service standard and his experience with the professional.

Track

In The Gojek Clone app users will be able to track their ordered service. In case it is a food or grocery delivery service the user can see how long it will take to be delivered.
Deliveries

Food Delivery, Grocery Delivery, Courier Delivery, Flower Delivery, Alcohol Delivery, Medicine Delivery

Complete Source Code

There are different types of packages available at Oyelabs for Gojek Clone App Development. Depending on the package type you will have the complete source code. 

Native iOS And Android Apps

We help you develop Gojek Clone apps that can be available for both iOS and Android. So you get the maximum opportunity to reach a huge crowd.

Invoice

Once the user paid the charge an invoice will be generated with all the details and the user can also find it later in his profile.
Our Robust Gojek Clone Is For Varied Platforms
Android
Our Gojek clone script can be used to develop a high-functioning, 100% customizable, and scalable on-demand service Android app.

iOS
Our Gojek clone script can be used to develop a high-functioning, 100% customizable, and scalable on-demand service iOS app.
Web Portal
Our Gojek clone app script can deliver a premium and credible on-demand services web platform/portal loaded with key features.
Our Process In Gojek Clone App Development
Our Process In Gojek Clone App Development

Support & Maintenance
We offer 3 months of free support and maintenance services including technical support, and bug support to ensure that your Gojek clone continues to meet your business goals.
Deployment
As soon as the quality team gives us the green signal we will proceed to the deployment process, ensuring your Gojek clone is smoothly deployed and runs as you have wanted.

Testing
We use a rigorous testing process to ensure that the Gojek clone is completely bug-free and meets all of your specifications before it is deployed on your requested servers.

Development
Yes, we offer a ready-to-launch Gojek clone solution, but the development phase is necessary to implement the changes needed in the script as per your requirements.

Design
In the next step, our seasoned designers will work closely with you to create an all-inclusive, visually stunning, and user-friendly interface that is both intuitive and effective.

Requirement Gathering
The first step we follow is to understand your unique business needs, goals, and future expectations so we can customize our Gojek clone to your specific requirements.
Benefits You Can Avail With Gojek Clone App

Digital Benefits
Managing a Gojek-like app is super easy with the help of separate admin panels. By having a Gojek Clone app you also save a huge amount of money by not having to buy heavy machinery or rent a shop.
Mobile-Friendly
In 2022 it is vividly clear that people are more inclined to mobile apps for shopping or even ordering food. Many businesses have already shifted their service to mobile platforms. So, having a Gojek Clone app you can serve all your customers with their preferred mobile app.
Branding
By having the Gojek Clone app you gain the opportunity to attract a huge audience base. Multiple on-demand services on your app attract a huge range of users so naturally that your app gets wider exposure. It will eventually help your branding.
Steady Revenue
Having multiple on-demand services on your app will surely help in steady revenue generation. Apart from that you can make it more stable with updates, new features and exciting offers for customers.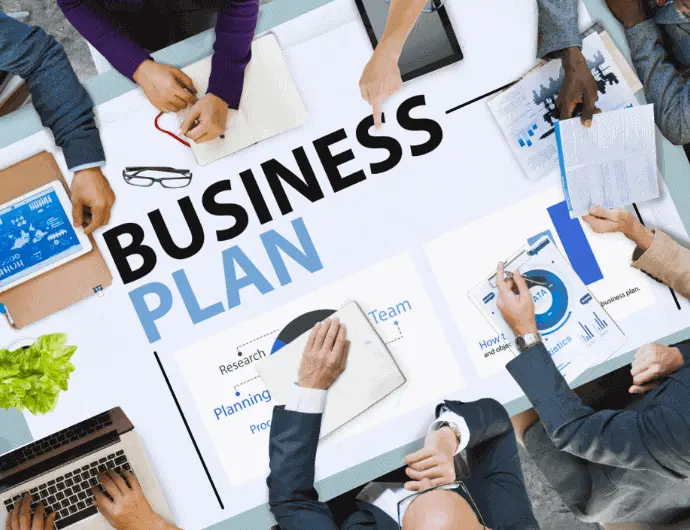 Why Choose Oyelabs For Your Gojek Clone?
Free Customization-

Oyelabs offers a completely free customization service to ensure that our clients get the exact features and functionalities they need for their Gojek clone.
Free Technical Support-

Our experts will be at your service in free technical support service throughout the development process and for three months after the launch.
Free Bug Support-

We also support you with three months of free bug support to ensure that the Gojek clone app operates smoothly and without any errors.
100% Ownership-

We ensure you get 100% ownership of the Gojek clone on-demand services platform by offering you the complete licensed source code.
Client's Reviews
Steven James / CEO
"Working with Oyelabs on our Gojek-like super app development was a game-changer for our business. Their team was highly skilled and attentive to our requirements, delivering a seamless and feature-rich app. The constant communication and regular updates ensured that we were always on the same page. Oyelabs truly exceeded our expectations, and we highly recommend their services."
Eli Burton / Project Manager
"Oyelabs proved to be the ideal development partner for our Gojek Clone project. Their expertise in creating multi-service platforms was evident from the start. They took the time to understand our unique needs and offered innovative solutions that enhanced the functionality and user experience of our app. Their professionalism, timeliness, and attention to detail were exceptional. We are extremely satisfied with the final product"
Aditya Pandey / CEO
"We couldn't have chosen a better development team than Oyelabs for our multi-service app. Their commitment to excellence and passion for creating top-notch solutions were evident in every aspect of the project. They were responsive and highly collaborative, consistently exceeding our expectations. Oyelabs' attention to detail and ability to adapt to our evolving requirements were instrumental in delivering a highly user-friendly app."
Unleash Your Business's True Potential,
With Our Gojek Clone App – Starting at $4999 $3999
FAQs
Que. Is there any limitation on how many service providers can be registered on the Gojek Clone App?
Ans. No, there is not any kind of limitation on how many service providers can be registered on your Gojek Clone App developed by Oyelabs.
Que. Is this Gojek Clone App Script available on Github?
Ans. No, this Gojek Clone Script is exclusively available at Oyelabs.
Que. Will I get the complete licensed source code?
Ans. Yes, we will provide you the complete licensed source code once you purchase the app script from us.
Que. Does this Gojek Clone support multiple payment methods?
Ans. Yes, our Gojek Clone app script is compatible with a variety of payment methods.
Que. Will I get any support services after I buy the Gojek Clone from Oyelabs?
Ans, Yes, we will offer you support and maintenance services for your Gojek Clone for a period of three months once you purchase the clone script from us.
Que. Is this Gojek Clone Script 100% customizable?
Ans. Yes, our Gojek Clone Script is 100% customizable and you can edit any feature you want or even remove any feature you don't need.
Que. Do Oyelabs sign NDAs?
Ans. Yes, Oyelabs prioritize your privacy and that is why we do sign NDA and NC to keep your information safe and secure.
Que. What is the estimated cost of a Gojek Clone App Development?
Ans. Although it is not possible to predict the exact cost without discussing your needs and features you want, with our experience we can say that the cost will be anywhere from $15,000 to $50,000. But we are bringing you the Gojek Clone Script at a very affordable price. Hurry, purchase your own Gojek Clone app.