Netflix Clone – Readymade Netflix Clone App
Netflix Clone
Launch Your Own on-demand OTT Video Streaming Platform with Our Leading-Edge Netflix Clone Script

Make an impactful entry into the entertainment industry with our 100% customizable, ready-to-launch, white-label Netflix clone app. 
#1 Netflix Clone – Launch On-Demand Video Streaming Platform

Introducing a complete Netflix clone script integrated with a comprehensive suite of features similar to platforms like Disney Hotstar, Prime Video and Hulu for both websites and mobile apps. With our on-demand OTT platform, you can broadcast movies, TV shows, web series, and more while charging the users a monthly subscription fee.
Upload Movies, TV Shows, and Webseries
Monthly / Annual Subscription
Launch Your Own OTT Platform
$2199
Snaps of Our New-Age Netflix Clone
Features Integrated into Our Netflix Clone

Basic Features
User Profile
User can create their accounts by simply entering their personal information like name, phone number, or email id, and then set a password.
Content Variety
Users will be able to enjoy multiple types of content be it movies, TV shows, or even web series.
Content Upload
The power to upload content on this Netflix clone is reserved for the admin only. An admin can also delete videos from the Netflix clone app.
Subscription Plan
You can set up monthly or annual subscription plans for your users to pay to watch the content on your Netflix clone OTT platform.
Advanced Features

Video Types
Users can easily select the type of content they want to watch. They can easily select any option from movies, TV shows, or even web series.
Watchlist
Your users can select and save the content that they want to watch later at their convenience on your Netflix clone.
Rate & Review
A user will be able to rate and review content once he has watched it. It helps the other users decide as well.
Easy Search
There can be thousands of videos available on your Netflix clone so to help the user find his desired video an easy search bar is integrated into the Netflix clone.
Security Features
Secure Login
The Netflix clone app has an OTP-based login system to minimize the threats of users' accounts getting hacked.
Content Protection
Content piracy is one of the biggest threats to the entertainment industry, and that's why our Netflix clone uses Digital Rights Management (DRM) technologies.
Compliance
Our video streaming platform is compliant with the GDPR guidelines to ensure user data protection.
Session Management
Our Netflix clone has an automated session management system that logs out users offline for a longer period of time.
Add-Ons We Offer for the Netflix Clone VOD Platform
Live Streaming

Live Tv can pull a huge crowd for your Netflix clone app. We can integrate a live streaming feature on your OTT platform.

Multilingual Content

Offering multilingual content can increase your chances of becoming a global platform.

Video Download

Make the content on your Netflix clone downloadable for your paid users to optimize their user experience.

Filter

Help your users find their desired content via the search bar easily with advanced filters.

Category-Wise Content

A category-wise content feature will help your users find videos from their desired genre easily.
Connect with TV

With a connect with TV feature users can enjoy the video content of the OTT platform on the bigger screen.

Multi-Device Support

Adding the multi-device support feature in the Netflix clone allows the user to log in using multiple devices simultaneously.

Social Media Login

Simplify the login and registration process for your viewers by offering them a social media login feature.

Parental Control

A parental control feature will help the parents to restrict their kids from viewing 18+ content on the Netflix clone.

Subtitles

Integrate a subtitle feature into your Netflix clone app to help the viewers understand the dialogues better.
Our Netflix Clone is for All Platforms
Web
Our Netflix clone app script can deliver a premium and credible online video-streaming web platform/portal loaded with key features.
iOS
Our Netflix clone script can be used to develop a high-functioning, 100% customizable, and scalable iOS app for on-demand video streaming.
Android
Our Netflix clone script can be used to develop a high-functioning, 100% customizable, and scalable Android app for on-demand video streaming.
How Does Our Netflix Clone Work?

User Profile
The user needs to create his profile using personal information like name, email id, or phone number and verify it with the received OTP.
Content Uploading
Admin can upload the content or create producer profiles who can upload and make the content downloadable.
Subscription
Users can select from the monthly or annual subscription plans to buy and enjoy the content of the Netflix clone platform.
Offline
Paid users can enjoy their favorite videos in offline mode as well, they need to download the videos they want to watch in offline mode.
Screens
Paid users can enjoy multiple contents on multiple screens via the same login simultaneously on our Netflix clone app.
History
Users can check the subscript plan record as well as their watch history on the Netflix clone app.
Technologies Used In Our Netflix-Like Video Streaming App
Our Development Process for the Netflix Clone App
Requirement Gathering
The first step we follow is to understand your unique business needs, goals, and future expectations so we can customize our Netflix clone to your specific requirements.

Design
In the next step, our highly skilled designers will work closely with you to create an all-inclusive, visually pleasing, and user-friendly interface for your on-demand video-streaming app.

Development
Yes, we offer a ready-to-launch OTT platform Netflix clone app, but the development phase is essential to implement the customizations needed in the script as per your requirements.

Testing
We use a rigorous testing process to ensure that the Netflix clone is completely free of bugs and meets all of your business requirements before it is deployed on your requested servers.
Deployment
Once the quality team passes us the green signal we will proceed to the deployment process, ensuring your Netflix clone is smoothly deployed and runs as you have wanted.

Support & Maintenance
We offer 3 months of free support and maintenance services including technical support, and bug support to ensure that your Netflix clone continues to meet your business goals.
Benefits of Choosing Our Netflix Clone Over Custom Development

Cost-Efficient
Due to the longevity of the custom development process it is highly expensive whereas our video streaming Netflix clone app is available at a reasonable price.

Readymade
When trying to capitalize on the ongoing OTT platform trends, custom development can prove to be slow while our Netflix clone is a ready-to-go solution.
White-Label
When you buy our Netflix clone script we offer you a free white-labeling service to make the on-demand video streaming app your brand's reflection.

Security
Oyelabs signs NDA before engaging in any sort of business discussion so that your business information stays completely confidential with us.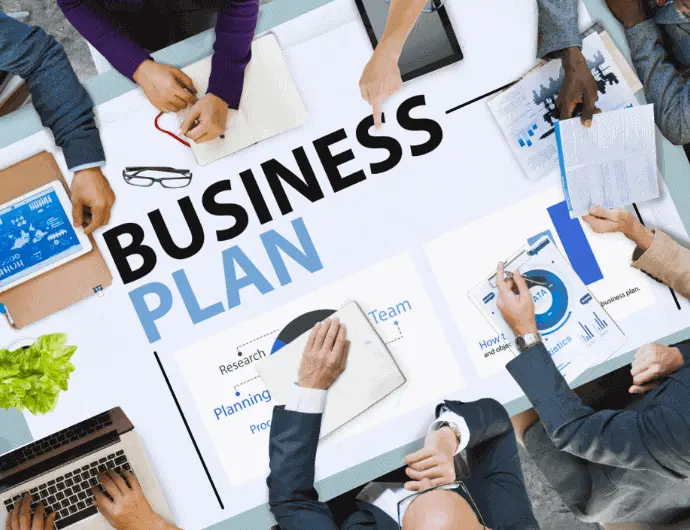 Why Choose Oyelabs for Netflix Clone?

Free Customization-

Oyelabs offers a completely free customization service to ensure that our clients get the exact features and functionalities they need for their Netflix clone.
Free Technical Support-

Our experts will be at your service offering free technical support service throughout the development process and for three months after the launch.
Free Bug Support-

We also support you with three months of free bug support to ensure that the OTT platform Netflix clone app operates smoothly and without any errors.
100% Ownership-

We ensure you get 100% ownership of the OTT platform Netflix clone app by offering you the complete licensed source code.
Client's Reviews
Aditya Pandey / Co-Founder, CEO
"I was impressed with Oyelabs' professionalism and commitment to delivering a high-quality video-streaming app. Their team was responsive, and communicative, and delivered the project on time and within budget. I would highly recommend their services to anyone looking to build an OTT streaming platform."

Elle Jenkins / Co-Founder
"Working with Oyelabs was a great experience. They took the time to understand our needs and offered creative solutions to help us achieve our goals. Their team was knowledgeable and skilled, and they kept us informed every step of the way. We are thrilled with the end result and would definitely work with them again."
David Adam / CTO
"Oyelabs exceeded our expectations in developing a Netflix-like online video-streaming platform. They were able to build a platform that not only looked great but also performed flawlessly. Their attention to detail and dedication to customer satisfaction are what set them apart from other development companies."
Unleash Your Business's True Potential,
With Our Netflix Clone – Starting at $5999 $2199
FAQs
Que. Where can I obtain the login credentials to try the demo of the Netflix clone?
Ans. You need to contact us to get the credentials to try and test the Netflix clone demo.
Que. How do I install the Netflix clone?
Ans. To help you install the Netflix clone app Oyelabs will be offering free installation service.
Que. Is this Netflix clone completely customizable?
Ans. Yes, our Netflix clone script is 100% customizable so you can add any feature or functionality you need in your OTT video platform.
Que. Is this Netflix clone script available on GitHub?
Ans. No, you can buy this Netflix clone script only from Oyelabs.
Que. Can I resell the Netflix clone script after purchasing it from Oyelabs?
Ans. No, you can't resell the Netflix clone after purchasing it from Oyelabs.
Que. Will I get 100% ownership of the Netflix clone app once it is ready?
Ans. Yes, you will get 100% ownership of the Netflix clone app.
Que. Will I get any free support services if I buy the Netflix clone script?
Ans. Yes, you will get 3 months of free support and maintenance services from Oyelabs if you buy the Netflix clone script from us.
Que. Will Oyelabs offer customization services for this Netflix clone app?
Ans. Yes, Oyelabs will be offering a free customization service to help you make the Netflix clone app as per your business plan and requirements.
Que. How will Oyelabs ensure my business idea stays confidential?
Ans. Oyelabs has an NDA signing policy to ensure that your business idea stays completely confidential and well-protected from theft.