PancakeSwap Clone Script – Readymade PancakeSwap Clone
PancakeSwap Clone
Enter the DeFi Market in Style With Our Cutting-Edge PancakeSwap Clone Script
Our world-class solution will position you as a leader in the DeFi industry and set you apart from the competition.
Realize Your DeFi Dream with PancakeSwap Clone Script
Are you planning to enter the DeFi domain and looking to make an impactful entry? Look no further, as we have the perfect solution for you. Our worldclass PancakeSwap clone script is designed to turn your DeFi dream into reality. Built on Binance Smart Chain, it comes integrated with essential as well as revolutionary features such as Automated Market Maker, yield farming, stake, NFT, and liquidity pools. What's more, our clone script is 100% customizable, white-labeled, and ready-to-go.
Initial Farm Offering (IFO)
PancakeSwap Clone Script
$3000
Key Features Integrated Into Our PancakeSwap Clone

Basic Features
Yield farming
Our PancakeSwap clone offers a yield-farming feature that allows users to earn rewards for providing liquidity to the platform.
Staking Pools
With staking pools in our PancakeSwap clone, users can earn rewards by staking their tokens and helping to secure the network.
Swapping
Swapping tokens is made simple and seamless in our PancakeSwap clone, allowing users to easily trade one token for another.
Liquidity Pools
In our PancakeSwap clone users can enjoy the liquidity pools feature that allows them to add liquidity to the platform and earn rewards for their contributions.
Premium Features
Automated Marketing Maker
With AMM, users can participate in trading without the need for permission, using liquidity pools instead of traditional markets. This innovative approach to trading provides users with greater control over their assets and allows for more efficient price discovery and liquidity provision.
Trading Activity
The trading activity feature of our PancakeSwap clone provides users with real-time information on trading volumes and price movements on the platform.
Initial Farm Offering (IFO)
The (IFO) feature in our PancakeSwap clone allows users to participate in token sales and invest in new projects.
Trading Trends
Trading trends are tracked and analyzed in our PancakeSwap clone, allowing users to make informed trading decisions based on historical data and market insights.
Security Features
Multi-Layered Authentication
Our platform features multi-layered authentication, including biometric and two-factor authentication, to provide users with enhanced security for their accounts.
Advanced Encryption
All sensitive data on our PancakeSwap clone is protected by advanced encryption protocols, ensuring that users' information is safe and secure.
Protection Against DDoS Attacks
Our platform is designed to protect against DDoS attacks, using advanced security measures to prevent disruptions caused by malicious traffic.
End-to-End SSL Encryption
We provide end-to-end SSL encryption to ensure that all user communications are protected from interception and tampering.
Exciting Add-Ons We Offer for PancakeSwap Clone
Referral Program

Our PancakeSwap clone script can be customized to include a referral program that rewards users for referring new users to the platform.

Social Trading

Our PancakeSwap clone script can be customized to include a social trading feature that allows users to follow and copy the trades of successful traders.

Automated Portfolio Tracking

The automated portfolio tracking add-on enables users to track their investments in real-time.

Token Burning

We can include a token-burning feature in our PancakeSwap clone script, enabling tokens to be permanently removed from circulation.

Multi-Language

To offer your users the flexibility of multiple languages opt for the multiple languages add-on for your PancakeSwap clone.
Multiple Wallet Support

Provide your users the freedom of choosing any wallet of their choice in the PancakeSwap clone platform.

History of Transactions

Offer your platform users a history feature to track and access all their transaction records on the platform

Price Charts

Price charts can provide users with up-to-date information on token prices and market trends on your PnacakeSwap Clone platform.

Encrypted Bridging

Integrate the encrypted bridging feature to ensure that transactions between different blockchains are secure and tamper-proof.

Push Notifications

Keep your users aware of the happening on the PancakeSwap Clone platform by integrating a push notification feature.
Our Robust PancakeSwap Clone is for Varied Platforms
Web
Our PancakeSwap clone app script can deliver a premium and credible DEX web platform/portal loaded with key features.

iOS
Our PancakeSwap clone script can be used to develop a high-functioning, 100% customizable, and scalable iOS app for Decentralized Exchange.
Android
Our PancakeSwap clone script can be used to develop a high-functioning, 100% customizable, and scalable Android app for Decentralized Exchange.
Technologies Used in Our PancakeSwap Clone
Development Process We Follow for PancakeSwap Clone
Requirement Gathering
The first step we follow is to learn about your unique business needs, goals, and future expectations so we can customize our PancakeSwap clone script to your specific requirements.

Design
In the next step, our highly skilled designers will work closely with you to create an all-inclusive, visually pleasing, and user-friendly interface for your decentralized exchange app.

Development
Yes, we offer a ready-to-launch DEX PancakeSwap clone app, but the development phase is essential to implement the customizations needed in the script as per your requirements.

Testing
We use a rigorous testing process to ensure that the PancakeSwap clone is completely free of bugs and meets all of your business requirements before it is deployed on your requested servers.
Deployment
Once the quality team passes us the green signal we will proceed to the deployment process, ensuring your PancakeSwap clone is smoothly deployed and runs as you have wanted.

Support & Maintenance
We offer 3 months of free support and maintenance services including technical support, and bug support to ensure that your Netflix clone continues to meet your business goals.
Why Our PancakeSwap Clone Over Custom Development?
Cost-Efficient
Due to the longevity of the custom development process it is highly expensive whereas our Decentralized Exchange PancakeSwap clone app is available at a reasonable price.
Readymade
When trying to capitalize on the ongoing popular DEX trends, custom development can prove to be slow while our PancakeSwap clone is a ready-to-go solution.
White-Label
When you buy our PancakeSwap clone script we offer you a free white-labeling service to make the on-demand Defi exchange app your brand's reflection.

Security
Oyelabs signs NDA before engaging in any sort of business discussion so that your business information stays completely confidential with us.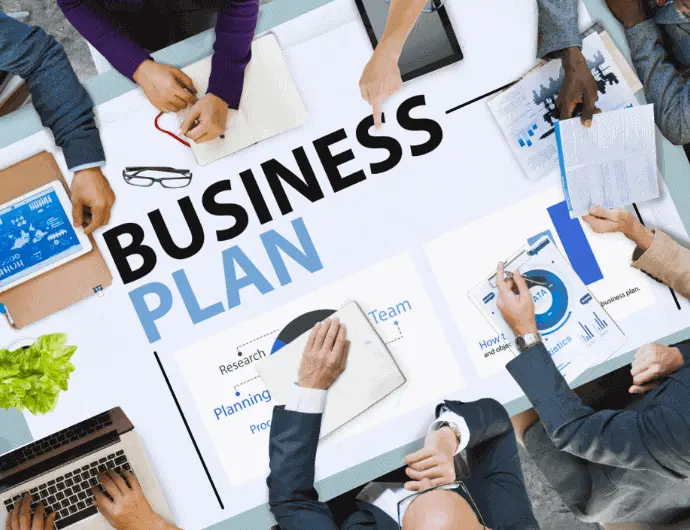 Why Choose PancakeSwap Clone Script by Oyelabs?
Free Customization- Oyelabs offers a completely free customization service to ensure that our clients get the exact features and functionalities they need for their Pancake Swap clone.
Free Technical Support- Our experts will be at your service offering free technical support service throughout the development process and for three months after the launch.
Free Bug Support- We also support you with three months of free bug support to ensure that the PancakeSwap clone app operates smoothly and without any errors.
100% Ownership- We ensure you get 100% ownership of the Pancake Swap clone Defi platform by offering you the complete licensed source code.
Client's Reviews
Neil Harvey / Co-Founder
"When it comes to PancakeSwap clone development, Oyelabs stands out as an exceptional choice. Their expertise in decentralized finance and blockchain technology is truly impressive. Oyelabs' team possesses the necessary skills and knowledge to create a robust and secure PancakeSwap clone that meets your specific requirements."

Steve Louis / CEO
"When it comes to DeFi app development, Oyelabs is a top choice. Their expertise in this domain is unparalleled, and they possess a deep understanding of the intricacies and complexities of decentralized finance. Oyelab's team demonstrates exceptional technical proficiency and a thorough grasp of blockchain technologies."

Dave Baker / CTO
"Embarking on the journey of DeFi app development with Oyelabs was a game-changer for our business. Their team not only possesses the technical prowess required for such complex projects but also has an unparalleled passion for decentralized finance. The level of dedication and enthusiasm they bring to the table is truly inspiring."

Unleash Your Business's True Potential,
With Our PancakeSwap Clone Platform – Starting at $3999 $3000
FAQs
Que. What is PancakeSwap?
Ans. PancakeSwap is a DeFi platform built on the BSC. It allows users to trade cryptocurrencies and digital assets in a decentralized, non-custodial, and permissionless manner, without the need for a central authority or intermediary.
Que. What is a PancakeSwap clone?
Ans. PancakeSwap clone is a decentralized exchange (DEX) that is built as a replica of the popular PancakeSwap platform. It enables users to trade digital assets, provide liquidity to liquidity pools, and earn rewards through yield farming.
Que. What tokens can be traded on this PancakeSwap clone platform?
Ans. Our PancakeSwap clone supports BEP-20 tokens to be traded within the platform.
Que. Is this PancakeSwap clone customizable?
Ans. Yes, our PancakeSwap clone is 100% customizable, which allows you to add or remove any feature of your choice.
Que. Can I buy this PancakeSwap clone script anywhere else?
Ans. No, our PancakeSwap clone script is exclusively available at Oyelabs only.
Que. Will I get complete ownership of the final PancakeSwap clone platform?
Ans. Yes, we will be giving you the entire license-based source code which will ensure your 100% ownership of the PancakeSwap clone platform.
Que. Will I get any complimentary services with this PancakeSwap clone?
Ans. Yes, you will be getting 3 months of free support and maintenance services from Oyelabs for the PancakeSwap clone platform when you purchase the script.