Software Development Services Company
SOFTWARE DEVELOPMENT COMPANY
ENHANCE YOUR BUSINESS WITH LATEST SOFTWARE DEVELOPMENT SERVICES
Gain the lead in the industry with Oyelabs modern tech software development services.
Gain An Edge Over Your Competition
The aim of software development is to make growth within a business process. So software development services are meant to be providing support and evolving various software with great design and engineering skills. Oyelabs have great experience and highly skilled employees to help you take your business to new heights with our latest software development services.
Our Software Development Services
Get in contact with a powerful, knowledgeable audience to achieve greater app revenues.
Custom Software Development
Our highly skilled developers with years of experience in the development service are capable of providing you with your brand new customised software as well as renewing your existing software developed by a different company.
Quality Assurance
Quality of a software is capable of deciding customer experience and business growth. So, at Oyelabs we have separate quality assurance teams actively working in checking the quality of developed softwares with various tests.
Product Development
Oyelabs have the luxury of well qualified, highly skilled and experienced developers. That is the reason Oyelabs has been offering its software development services and solutions in different industries.
Software Integration Services
After adopting latest technologies businesses often struggle to apply it in ist processes. Oyelabs helps businesses in implementation by using the best techniques like architectural design, testing, and application based on industries.
API Development
At Oyelabs you can also avail the service of robust API development and API integration services. It helps you and your software to connect with your customers and partners effectively.
CRM Development
Automation of business processes is a modern trend in current times. SO Oyelabs brings the CRM development services for you. Apart from automation it helps in enhancing customer relationships as well as increasing business efficiency.
Software Consultation
Oyelabs provide consultation services for your customised software development based on your plans, and expectations. Our aim is to provide you the best service added with greater value.
Our Software Development Process
Understanding Client Requirements
At Oyelabs we discuss every detail and required features with the client and mark out the most valuable concepts to plan on since to deliver perfect customised software development service a developer needs to have proper understanding of clients' ideas and expectations
Design
After understanding client needs and expectations our highly skilled teams create designs of UX/UI and software architecture. It decides the software's functionality.
Develop
In order to make the software relevant to current trends and needs it is important to include the latest technologies in the development. Oyelabs uses the latest technologies like front-end and back-end development to ensure the software's relevancy.
Quality tests
After developing the software our quality assurance teams perform different types of tests like unit tests, functionality tests, integration tests and performance tests to confirm the quality is of best standard.
Launch and support
After the software is developed and tested it is time for us to launch it on the client's platform. Oyelabs also offer maintenance and support even after uploading the app on the client's platform.
Why Choose Oyelabs?
Via our numerous Software development services, we assist businesses in developing practical solutions from conception to maintenance.
Fast And Efficient Processes
Assured Launch & Post Launch Support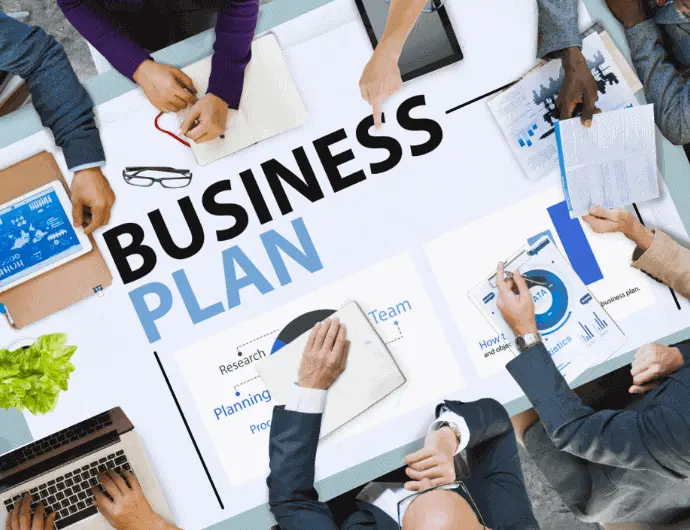 Our Software Development Methodologies
In order to provide you with all round service Oyelabs prefer different methodologies as per your plans and expectations.
DevOps
DevOps is one type of collaborative approach aimed at improving work within the software development process. In Oyelabs we provide you different types of DevOps based on the industry your business operates in.
Agile Methodology
Agile is a methodology that assists in completing the development by dividing the whole process in multiple stages.
Scrum Methodology
Scrum is one type of agile development methodology. Its best features are that it is flexible, fast, and adjective. It helps in delivering value to the development process.
Waterfall Methodology
Waterfall methodology is an approach based on an order system. Oyelabs follows this methodology to ensure the quality is maintained throughout the development process.
Embark on an Adventure, With us!
Our experts will serve you with practical and powerful strategies to execute your dream product towards success. Our supreme goal is to take your ideas a step closer to your dream. With our unqiue software development services you can leave a mark of your own in the market.
FAQs
How to select a perfect software developer?
Selecting a software developer is important to achieve your business aims. So you need to point out your needs before all. Then select developers based on their learning, skills, and experience specifically relevant to your needs. Oyelabs offers a complete software development service and solution, contact us now.
Which are technologies that Oyelabs has expertise in?
Oyelabs have software developers with years of experience, great skills, and understanding of technologies. So we provide huge numbers of technologies like Java, .Net, SQL, PHP and many more in software development services. To know more contact us now.
Does Oyelabs provide support and maintenance after software development?
Oyelabs provides support and maintenance of your software even after the development is complete and launched on your platform. We believe in long term business relationships so we offer our clients the best value.
Do you work with a certain technology?
We, of course, decide on the best and the most suitable platform once we understand your ideas. Nevertheless, our professional team of developers has worked with a wide variety of businesses and therefore, we can work on whatever technology works the best for you.