Alibaba Clone – Launch B2B Ecommerce Platform
Alibaba Clone
Start your B2B ecommerce marketplace journey with an exciting Alibaba Clone
Ready-to-launch Alibaba Clone app with 100% customizability freedom, to help you make an impactful entry into the ecommerce industry.
Launch Your Thriving Ecommerce Venture with Our Alibaba Clone
Introducing Alibaba Clone, the perfect solution to the disruptive synchronization issue between manufacturers, suppliers, and sellers.
The B2B model is the most preferred business model recently. That's why it is important to invest in the right solution. Our Alibaba Clone is the one-stop solution for companies as they will be able to buy all the supplies hassle-free. Launch your own e-commerce marketplace app like Alibaba with new-age features similar to platforms like Amazon, Walmart, and Wish.
Deal, Offers, and Auctions
Alibaba Clone Script
$2199
Snaps of Our New-Age Alibaba Clone
Comprehensive Features Integrated into Our Alibaba Clone
Basic Features
Easy Login
Only with basic but authentic details like name, contact details, and password users can register themselves in our Alibaba clone app.
Multiple Payment Modes
Users will get multiple options for secured online transactions as we have integrated multiple payment gateways into our Alibaba clone script.
Frontend Dashboard
All the sellers on the Alibaba clone app will be able to add their products for sale via the frontend dashboard.
Digital & Physical Products
Our Alibaba clone is compatible with both physical and digital products. Sellers will be able to sell both on the app.
Premium Features
Storefront Customization
Sellers will be able to customize their storefront as they want in the Alibaba clone platform.
Multi-Vendor Compatible
Our Alibaba clone helps you excel as much as you want in the B2B ecommerce industry with multi-vendor compatibility.
Price & Quantity
Admin will get complete control in setting bulk pricing as well as minimum and maximum order quantity in the Alibaba clone app.
Request for Quotation
In our Alibaba clone with the request for quotation feature buyers can send their list and get quotations instantly from the suppliers.
Security Features
GDPR Compliance
Our Alibaba clone app is well-compliant with the GDPR guidelines which ensure the safety of your users' personal data.
Firewall Protection
To maintain the incoming and outgoing traffic and prevent unauthorized access to the Alibaba clone firewall protection is used.
Biometric Login
To offer the users complete control over their profiles we have integrated a biometric login system for them.
IP Blocking
To protect your platform from brute-force attacks IP blocking feature is added to the Alibaba clone.
Add-Ons to Help You Lead in the Ecommerce Domain
Supplier Form

It is easy to manage suppliers with the supplier form feature as all the replies from suppliers go to your mail.

Membership

You can introduce and manage the membership of the participants in the ecommerce platform through the powerful control panel.

Push Notifications

Leverage the benefits of the most trusted promotional tool, push notifications, by integrating it into your Alibaba clone.

Multi-Language

Why limit your Alibaba clone to only an English-language-oriented audience when you can reach a global audience with a multi-language add-on?

Vendor rating

Introduce a vendor rating feature where admins or other users who have engaged professionally with the vendor can rate his services.
Social Media Integration

Offer your users the flexibility to log in via their social media profiles and share their products with their loved ones via the platforms.

SMS/Email Verification

Help your users recover their profiles when they forgot their passwords with the SMS/Email verification feature.

Google Maps

Integrate the Google Map add-on to display the physical store locations, pickup points, and more on the Alibaba clone marketplace.

Call Requests

Messages may cause disruptive communication so offer the users a call request feature.

Product Recommendation

Offer your users a personalized experience by integrating the auto product recommendation feature into the Alibaba clone app.
Our Robust Alibaba Clone Is For Varied Platforms
Web Portal
Our Alibaba clone app script can deliver a premium and credible ecommerce marketplace web platform/portal loaded with key features.
iOS
Our Alibaba clone script can be used to develop a high-functioning, 100% customizable, and scalable B2B ecommerce iOS app.
Android
Our Alibaba clone script can be used to develop a high-functioning, 100% customizable, and scalable B2B ecommerce Android app.
How Does Our B2B & B2C Alibaba Clone Work?
User
User registration requires personal details, password selection, and OTP verification, followed by preferences, location, and wallet syncing.
Business
Business verification mandates document upload. Catalog creation is essential post-log-in, followed by admin approval to sell products.
Bulk-Pricing
Businesses can set their products in bulk pricing for people that look to buy those products in bulk at a discounted price and offer.
Ordering
Both businesses and customers can select and order the items they need from the Alibaba clone platform and wait for them to be shipped.
Completion
After the order is shipped and received by the end user the product can be checked and reviewed on the Alibaba clone platform.
History
A user can access his purchase records, payment details, and reviews, while he will also have the option to re-order the items.
Technologies Used In Our Alibaba Clone
Our Development Process for the Alibaba Clone App
Requirement Gathering
The first step we follow is to understand your unique business needs, goals, and future expectations so we can customize our Alibaba clone to your specific requirements.

Design
In the next step, our seasoned designers will work closely with you to create an all-inclusive, visually stunning, and user-friendly interface that is both intuitive and effective.

Development
Yes, we offer a ready-to-launch Alibaba clone solution, but the development phase is necessary to implement the changes needed in the script as per your requirements.

Testing
We use a rigorous testing process to ensure that the Alibaba clone is completely bug-free and meets all of your specifications before it is deployed on your requested servers.
Deployment
As soon as the quality team gives us the green signal we will proceed to the deployment process, ensuring your Alibaba clone is smoothly deployed and runs as you have wanted.

Support & Maintenance
We offer 3 months of free support and maintenance services including technical support, and bug support to ensure that your Alibaba clone continues to meet your business goals.
Why Our Alibaba Clone Over Custom Development?
Budget-Friendly
Custom development is highly expensive as it needs lots of effort and time but we are offering our Alibaba clone at a budget-friendly price.

Ready-To-Launch
To capitalize on the popular B2B trend custom development can prove to be slow while our Alibaba clone is a ready-to-launch solution.
White-Label
When you buy our Alibaba clone we offer you a free white-labeling service to make the ecommerce marketplace app a reflection of your brand.

Security
Oyelabs signs NDA before engaging in any sort of business discussion so that your business information stays completely confidential with us.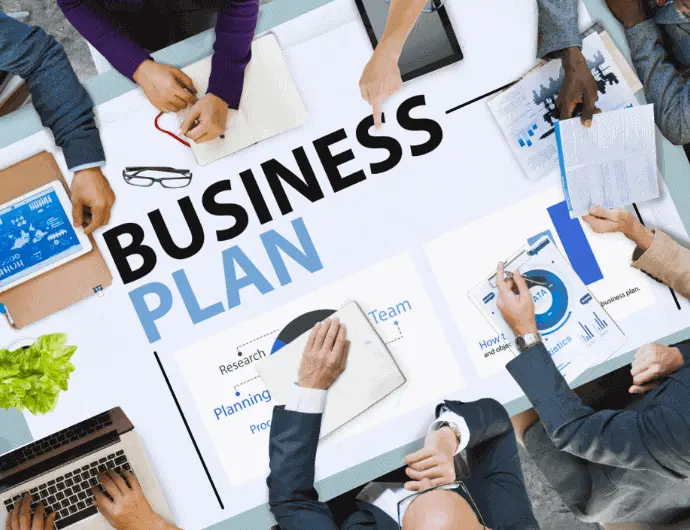 Why Choose Oyelabs for Your Alibaba Clone?

Free Customization-

We offer completely free customization services to ensure that our clients get the exact features and functionalities they need for their ecommerce platform Alibaba Clone.
Free Technical Support-

Our team of experts offers free technical support to our clients throughout the development process and for three months after the launch of the platform.
Free Bug Support-

We also provide three months of free bug support to our clients to ensure that the Alibaba clone platform runs smoothly and without any issues.
Full Source Code-

We ensure you get complete ownership of the Alibaba clone marketplace platform by offering you the entire licensed source code.
Client's Reviews
Paul Martin / CEO
"Oyelabs has done an excellent job replicating Alibaba's features and functionality. We've been able to use the platform seamlessly for our business needs, and it has been a reliable and efficient solution for our operations".

Troy Fisher / Co-Founder
"The ecommerce marketplace script by Oyelabs is beyond our expectations. It is super easy to use and can be tailored to our biz needs. The platform is easy to navigate, and we appreciate its flexibility."
Eli Burton / CTO
"Oyelabs has one of the best teams to work with. We collaborated with them for our Alibaba-like B2B marketplace development. We opted for their clone script, and we can say that we made the right decision."
Unleash Your Business's True Potential,
With Our Alibaba Clone App- Starting at $5999 $2199
FAQs
Que. Where can I obtain the login credentials to try the demo of the Alibaba clone?
Ans. You need to contact us to get the credentials to try and test the Alibaba clone demo.
Que. How do I install the Alibaba clone?
Ans. To help you install the Alibaba clone app Oyelabs will be offering free installation service.
Que. Is this Alibaba clone completely customizable?
Ans. Yes, our Alibaba clone script is 100% customizable so you can add any feature you need in your e-commerce platform.
Que. Can I buy this Alibaba clone script from anywhere else?
Ans. No, you can buy this Alibaba clone script only from Oyelabs.
Que. Can I resell the Alibaba clone after purchasing it from Oyelabs?
Ans. No, you can't resell the Alibaba clone after purchasing it from Oyelabs.
Que. Will I get the complete ownership of the Alibaba clone?
Ans. Yes, you will get 100% ownership of the Alibaba clone.
Que. Will I get any free support services if I buy the Alibaba clone?
Ans. Yes, you will get 3 months of free support and maintenance services from Oyelabs if you purchase the Alibaba clone script from us.
Que. Will Oyelabs offer the customization?
Ans. Yes, Oyelabs will be offering the customization service to help you make the Alibaba clone as per your requirements.
Que. How will Oyelabs ensure my business idea stays confidential?
Ans. Oyelabs has an NDA signing policy to ensure that your business idea stays completely confidential and well-protected from being theft.