No. 1 Hospital Management Software Development Company
Partner with a Trusted Hospital Management Software Development Company

Optimize your patient care with automated workflow while enhancing your financial performance.
Our cutting-edge Hospital Management Software Development services enable you to optimize and streamline your healthcare operations, improving patient care and overall efficiency. We take pride in delivering custom-tailored solutions to our clients. With a team of experienced developers, we use the latest technologies to craft software that perfectly fits your needs. Trust us to deliver a seamless and intuitive platform that will transform the way you manage your hospital.
Custom Hospital Management Software Development – Design to Win

Oyelabs is one of the leading Hospital Management Software development companies with years of experience in catering to the healthcare industry with robust solutions.
We build Hospital Management Software that gives you an edge over the rivals. From doctors, nurses, and patients to pharmacists, accountants, and receptionists we create software systems for all the key stakeholders within an organization.
Hospital Management Software You Get at Oyelabs
Hospital Information Software (HIS)
Oyelabs offers customized HIS solutions for hospitals and healthcare organizations to efficiently manage patient data, medical records, billing, and other administrative tasks. Our HIS solutions are designed to streamline hospital operations and improve patient care.
Clinical Practice Management Software
Simplify the management of clinical operations, including appointment scheduling, patient check-in, medical billing, and more with clinical practice management software developed by us.
Case-Management Software
Our team of seasoned professionals can create case-management software systems that help hospitals and healthcare organizations manage and monitor patient cases, diagnoses, treatment, follow-up, and more. With the case-management software designed and developed by Oyelabs collaboration between healthcare providers and the delivery of better patient care can be achieved.
Hospital Client Relationship Management Platform
We can create CRM platforms that help hospitals and healthcare organizations manage their relationship with not only patients but also with other healthcare providers and stakeholders. With a CRM platform created by Oyelabs, you can easily track patient feedback, manage referrals, and improve patient engagement and satisfaction.
Integrated Hospital Information System
Our developers can build integrated Hospital Management Systems that consolidate various hospital management systems, like Electronic Medical Records (EMR), Electronic Health Records (EHR), billing, and inventory management, into a single platform. This allows hospitals to streamline their operations, reduce costs, and improve patient care and outcomes.
Features We Integrate into Hospital Management Software

For Patients
Online Appointment Booking
Patients can easily book appointments online through the hospital management software, providing a convenient and efficient option for scheduling medical visits.
Electronic Health Records (EHR)
Patients can access and manage their medical records safely and securely through hospital management software, providing easy access to their health information and medical history.
Patient Portal
A secure messaging system is integrated within the software to provide patients with easy access to medical test reports, medical records, and communication with healthcare providers.
Prescription Management & Refill Requests
Patients can easily request medication refills and manage their prescriptions online, providing flexibility and ease of use.
Billing and Payment Processing
The hospital management software offers multiple payment gateways to patients, ensuring secure and hassle-free billing and payment processes.
Patient Feedback & Satisfaction Surveys
A patient feedback feature and hospital experience survey can be integrated into the hospital management software, allowing healthcare providers to collect valuable feedback from patients and improve the overall hospital experience.
For Doctors

Patient Records Management
To offer the doctors a clear understanding of a patient's condition a patient record management feature comes in handy. It allows the doctor to access and manage patient records, medical histories, and other important patient data in real time.
Electronic Prescription Management
To reduce human errors offering doctors the feature of electronic prescription management which allows the doctors to manage and prescribe medications electronically.
Appointment Scheduling and Reminder
To keep the super busy life saviors aware of their appointments an appointment scheduling and reminder feature is a great addition to the Hospital Management Software.
Secure Messaging
To maintain a swift flow of communication offering a secure messaging feature to doctors will be a great idea. It will allow doctors to communicate with patients and other healthcare providers in a safe and secure way.
Telemedicine Capabilities
To offer patients a remote consultation service doctors must have telemedicine capabilities.
FAQs
Fasten the remote or virtual consultation services offering the common question to doctors as a FAQ feature.
For Healthcare Organizations
Inventory Management
Allows healthcare organizations to track and manage inventory of medical supplies, equipment, and medication.
Bed Management
Enables healthcare organizations to manage bed allocation, occupancy, and discharge, ensuring optimal utilization of resources.
Pharmacy Management
Manages medication dispensing, inventory control, and prescription management for in-house pharmacy services.
Lab Management
Streamlines laboratory processes, including sample collection, analysis, and reporting.
Patient Management
This feature helps healthcare organizations manage patient care by providing real-time access to patient medical records, appointment history, and treatment plans to healthcare providers.
Staff Management
Manages staff records, schedules, and training requirements.
Financial Management
Tracks hospital finances, including revenue, expenses, and budgeting.
Medical Billing & Claims Management
Manages hospital billing and claims submission to ensure accurate and timely payments.
Reporting and Analytics
This feature provides insights into hospital performance, including patient outcomes, resource utilization, and financial metrics.
Security Features You Can Opt For
Role-based Access Control
Limits access to sensitive information based on user roles, ensuring that only authorized personnel can access confidential data.
Data Encryption
Ensures that all sensitive data, including patient medical records and financial information, is encrypted to prevent unauthorized access.
Two-Factor Authentication
Adds an extra layer of security to user login by requiring a second factor, such as a mobile device or security token.
Audit Trails
Records all system activities, providing a detailed history of user actions within the hospital management software.
Automatic Logout
Automatically logs out users after a period of inactivity, preventing unauthorized access to sensitive data.
Firewall Protection
Implements firewalls to protect against unauthorized access to the system and network.
Benefits of Investing in Hospital Management Software

Automation
With Hospital Management Software you can transform the traditional paper-based manual hospital activity workflows into automated ones which ensure efficiency and accuracy.
Cost-Effective
Optimization of workflows and clear visibility into inventory, Hospital Management Software boosts the overall performance of the hospital.
Optimized Patient Care
Hospital Management Software certified the accuracy and completeness of patient data which allows healthcare providers to deliver more personalized treatment and care to patients.
Better Communication
With Hospital Management Software, you can improve communication between staff members, departments, and patients. This can reduce errors, improve coordination, and enhance the overall patient experience.
Data Security & Privacy
As Hospital Management Systems go hand in hand with data security and privacy regulations patient data and hospital information gets assured protection and security.
Better Decision Making
As the HMS generates insightful reports of several operations within a healthcare organization it helps to improve decision-making.
Process We Follow in Hospital Management Software Development

1. Requirement Collection

We start by having a personal meeting with you to discuss the features, functionalities, and other requirements for the Hospital Management Software. We collect all the requirements and document the specific needs of your software.

2. Planning the Process

In the second step, we plan the entire development process for the Hospital Management Software and finalize the team members that fit perfectly to the target.

3. Design

In the third step we assign our premium designers to create the wireframes and UI/UX designs for the Hospital Management Software.

4. Development

Once the designs are ready we shift to the development phase where our highly skilled developers build the Hospital Management Software by utilizing the latest technologies.

5. Quality Testing

Oyelabs never compromises in quality which is why our QA experts perform rigorous testing on the developed software to verify its capability, flexibility, and reliability.

6. Deployment

Once the Hospital Management Software clears the tests it is time to deploy the solution.

7. Integration

Oyelabs offers free integration service to help you integrate the newly developed software effectively into your existing system or applications.

8. Support & Maintenance

We also offer 3 months of free support and maintenance services to help you utilize the Hospital Management Software at its maximum capability.
Our Tech Stack to Create Your Hospital Management Software

Mobile Hospital Application Development

Flutter
NativeScript
React

Desktop and Back-end Hospital Systems
Hospital Web Interface Development

JavaScript
Angular
Dart
JQuery
HTML5
CSS3

Cloud Dev for Hospital Solutions

Azure
AWS
Google Cloud
DigitalOcean
Compliance Policies We Ensure Hospital Management Software Development

GDPR (General Data Protection Regulation)-

GDPR compliance is crucial for healthcare organizations operating in the European Union.
HIPAA (Health Insurance Portability and Accountability Act)-

HIPAA regulations require healthcare organizations to protect patients' electronic medical records.
FDA (Food and Drug Administration)-

FDA regulations govern the development and sale of medical devices and software used in healthcare.
PIPEDA (Personal Information Protection and Electronic Documents Act)-

It is a Canadian privacy law that governs the collection, use, and disclosure of personal information.
PCI-DSS (Payment Card Industry Data Security Standard)-

This compliance is required for healthcare organizations that process payment card transactions.
CCPA (California Consumer Privacy Act)-

It requires companies to disclose the types of personal information they collect and allows consumers to opt out of the sale of their information.
HL7 (Health Level Seven International)-

It is a standard for the exchange of healthcare information between different systems and applications.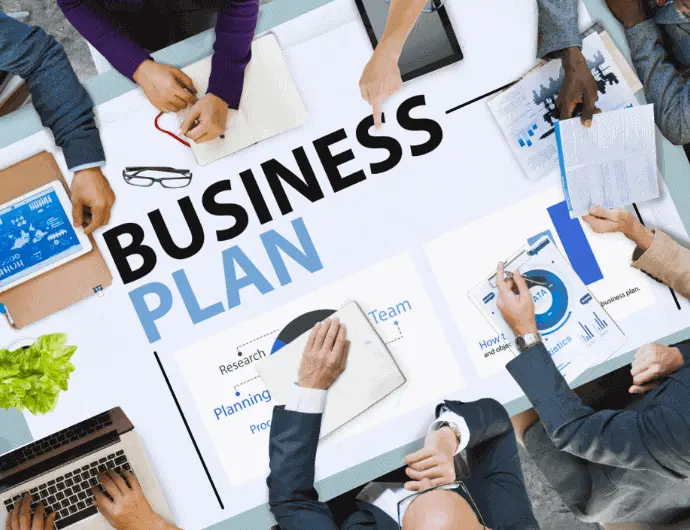 Why Oyelabs to Develop Your Hospital Management Software?

Experienced Professionals-

Oyelabs has the luxury of professionals who have years of experience in developing healthcare solutions for healthcare organizations across the world.
Uninterrupted Support-

Oyelabs will be offering

3 months of free uninterrupted support

and maintenance services for your Hospital Management Software.
Free Integration-

Oyelabs offers

free integration service

for your hospital Management Software with other systems and applications used within your organization, ensuring that data flows seamlessly between them.
Scalable Solutions-

We create software that is designed to scale as your organization grows, ensuring that it can meet your evolving needs over time.
Faster Delivery-

Oyelabs assures you that we will be delivering your Hospital Management Software faster than other development companies.
Security-

Oyelabs incorporates industry-standard security protocols and practices to ensure that the software is secure and protected against data breaches and cyber-attacks.
Words from Our Clients

"Working with Oyelabs was a fantastic experience. They took the time to really understand our needs and designed a customized hospital management software that exceeded our expectations. Their team was highly responsive and always available to answer our questions. We highly recommend Oyelabs to anyone looking for a professional and reliable software development partner."
"Oyelabs delivered an exceptional hospital management software that has transformed the way we operate. Their team is incredibly talented and dedicated to delivering high-quality solutions that meet our unique requirements. We appreciate their attention to detail, responsiveness, and commitment to customer satisfaction. Thank you, Oyelabs, for the outstanding work you have done for our organization."
FAQs
Que. How do I select the right hospital management software development company?
Ans. To select the right Hospital Management Software development company consider the following: Look for companies with experience in developing hospital management software and strong technical skills. Consider their portfolio, client reviews, and industry reputation. Evaluate their communication skills, project management approach, and customer support.
Que. Do you offer custom hospital management solutions in New York?
Ans. Yes, Oyelabs provides custom hospital management software solutions in San Diego and throughout the world.
Que. Can I hire dedicated hospital management application developers?
Ans. Yes, Oyelabs offers dedicated hospital management application developers for hire.
Que. Can I have control over the hospital management system development process?
Ans. Yes, Oyelabs provides a transparent development process and encourages client involvement at every stage.
Que. How much will it cost to develop a custom Hospital Management Software?
Ans. The development cost of a custom Hospital Management Software depends on factors like features you want, technologies to be used, the complexity of the solution, development team size, and duration of the development process. However, the average cost of custom Hospital Management Software is anywhere between $10,000 to $200,000.
Que. What technologies does Oyelabs use for hospital management solutions?
Ans. Oyelabs uses a range of technologies for hospital management solutions, including PHP, .NET, Java, Python, and more.
Que. How much experience does Oyelabs have in healthcare management software development?
Ans. Oyelabs has several years of experience in healthcare management software development, serving clients worldwide and delivering successful projects.