Readymade Grocery Delivery App | Get On-Demand Grocery Solution
Readymade
Grocery Delivery App

Mobility Solutions, Online Grocery Shopping Made Easy
Launch Your Own
Grocery Store Online
Planning to get a Grocery Delivery App for your business? Well, Leave the hassle aside as OyeLabs brings your Readymade Grocery Delivery App for you. As a top-notch Digital Product Development Company, we have the best experience while it comes to creating industries finest on-demand grocery delivery app solutions leveraging comprehensive technology stack and third-party integrations for everyone from a single grocery store to multi-store grocery chains, and even the big aggregators.
Single Grocery Shop
Sell your goods directly to your local shoppers with the help of our features-rich application & grow your business.
Grocery App
For All Business Models
No matter how complicated the idea is, our skilled team of experts possess the versatility and capacity to balance your specific market criteria and priorities with our best-fit grocery app solutions.
Grocery Shop Chains
Using a smart mobile platform to supply all the shops with one-stop grocery shopping and handle it from a single dashboard.
Grocery Delivery Aggregators
If you want to take the market by storm, we could help with your very own grocery delivery application like BigBasket, FreshDirect or Grofers.
Why
Top Brands Choose Us?
We build white label supermarket distribution applications that are not limited to any minuscule business circumstances. Our supermarket company operates in many countries.
The creation of distribution applications hires unique approaches and channels for stakeholders.
We Listen & Then Interpret
We dig up your storey, hear about your priorities, and then come up with a strategy for implementation that helps you meet your audience and develop your company.
We Follow Proven Processes
We pursue a special, validated methodology, clear but rigorous, to ensure that all of our projects are of the highest standard. Our programmers, coders and project managers would take you from a raw concept to the delivery of outstanding solutions based on your needs.
We Believe In Your Security
With our specialist technicians, the organisation is stable and safe. We have total confidence in our high-level IT services, securing your valuable data and your business. All source code rights will be yours. No wonder, there's the NDA we could sign.
We Focus On Your ROI
As a customer-focused company, we build solutions for you that include acquiring and transforming more customers. We develop easy ways that not only help marketers make an impact but also help them make more cash.
We Are Cost-Effective
At competitive rates, we provide the best quality mobile product development services. We are still one step forward, leveraging the new technologies to prepare for the future. In the short and long term, this saves you money.
We're Always Available
Not only do our consumers choose us because we are nice and inexpensive, but also because we are always available to them. We are a phone call, email, text away, whether it is a midnight emergency or a progress update you need!
Knowledge Base
Last Updated on June 3, 2022 The number of e-commerce online grocery distribution giants such as Bigbasket, Grofers, Amazon pantry, FreshDirect and …
Our Client Portfolio
How our services bring about success to our Happy Clients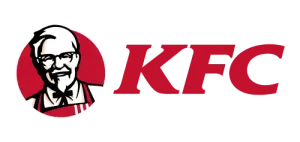 FAQs
Is this app suitable for my grocery business?
If you own a grocery store or want to build a multivendor grocery shopping app. You think your business is lagging? Try putting it on an on-demand delivery platform and you will witness it grow. At OyeLabs, we empower your business and help your customers reach you in no time.
How much time will it take to build my On-demand grocery delivery app?
We strive to offer you the best. Our team will understand your business needs and come up with suitable plans to highlight your business. Launching your grocery ordering platform may include several factors. Our team at OyeLabs makes sure all your needs are met. Completely integrating the app with your business may take 14-28 days, approximately. You may contact us for more details.
How am I going to manage my customers on this platform?
At OyeLabs, we give you complete ownership of your customers. You can easily handle them from the app's control panel. Your customers are entirely yours and our solution will let you control and manage them in no time. We will allow you to handle customer data, orders and payments. An easy demo will help you run your online grocery business seamlessly via the mobile app.
Will I be able to customize the app?
Once the delivery has been done from our side, it's all yours. We've included a few ways to configure the app. You can notice configuration options on the dashboard that will allow you to make improvements to the software as requested. You can contact our support staff for more information.
What is the estimated cost of your app development services?
Every project is crucial to us. We take into consideration all your requirements and then take a special and fresh approach to it. The cost of the development varies depending on the scale, functionality, scope, and features of the project. To give you an estimate, we would say it can cost anywhere between $10,000-$20,000 depending upon the complexity and featured involved.
How will my customers place an order?
At OyeLabs, we create what's best for you. Your apps will be designed based on your own choice of colours, logo, font and menu images so that it will appear as if you have built the online ordering experience. Your customers will be able to place their orders via the customer app.
Looking to Get
A Readymade Grocery Delivery App?
Or call us now!
Start the collaboration with us while figuring out the best solution based on your needs.