LocalBitcoins Clone- Trusted by Next Gen Entrepreneurs
LocalBitcoins Clone
Buy Advanced Readymade White-Label LocalBitcoins Clone Powered By Oyelabs
Be a part of the P2P crypto exchange revolution with your own white-label P2P exchange platform like LocalBitcoins. We offer LocalBitcoins clone script enriched with features to help you lead the industry. 
What is LocalBitcoins Clone?
LocalBitcoins is an online P2P cryptocurrency exchange platform that offers individuals from all over the world to buy and sell Bitcoins. A LocalBitcoins clone is a replica of the original LocalBitcoins platform with the same functions and features integrated.
Our white-label LocalBitcoins clone is completely customizable and secured. With a wide range of features integrated into our LocalBitcoins clone script, you can easily lead the P2P cryptocurrency exchange industry. 
LocalBitcoins Clone Script
$2599
Wide Range of Features In Our White-Label LocalBitcoins Clone
Basic Features You Get In Our Clone
Instant Buy & Sell
Our LocalBitcoins clone script is integrated with all the modern day wallets and due to that instant buying and selling of Bitcoins is possible in our white-label clone.
Security
At Oyelabs we only use and integrate leading and proven security protocols to assure the security of your users and their funds from the threats of cybercriminals.
Search and Filter
With our LocalBitcoins clone offer your users an innovative search and filter feature to eliminate their hassle in finding the right bitcoin they are looking for.
Escrow Wallet
When a user buys or sells Bitcoins or other crypto currencies in our LocalBitcoins clone our Escrow wallet gets activated. In order to ensure the buyer's safety this Escrow wallet will ask for confirmation to receive the cryptocurrencies from buyers.
Premium Features You Get In Our Clone
Ads Based Trading
Offer your users the option to create ads for buying or selling Bitcoins. It will help both the buyers and sellers to promote their need or availability of Bitcoins and create an ease of access experience for the whole audience.
Escrow Services
With the additional security protocol of Escrow resolving disputes within traders from different locations and trading modes will be very easy and effective.
Live Data
Our LocalBitcoins clone script is integrated with the feature of live data stats to offer clarity to the crypto newbies in keeping track of the current market scenario.
Multiple Payment Modes
In order to offer the end users flexibility in payment activities we have integrated multiple payment modes in our LocalBitcoins clone script.
Security Features You Get In Our Clone
Two Factor Authentication
We do not limit security with simple protocols and compromising factors with the threats. We have integrated two factor authentication as an additional layer of security.
KYC Verification
As the LocalBitcoins clone is offering trading and exchange services to users it is essential that the users are identified as well as verified and that is why we have a KYC verification feature integrated into the clone script.
Escrow Enabled Systems
Escrow is a trusted and reliable third-party service we have included in this system to carry out the trade between users in a well-protected way.
CSRF Protection
In order to protect your LocalBitcoins clone from cyber criminals we have integrated Cross Site Request Forgery (CSRF).
Add Ons To Help You Lead
Push Notifications

Push notification is one of the major tools of marketing and user engagement and our LocalBitcoins clone script has this feature integrated into it.

Multiple Currency Support

Our LocalBitcoins clone can be used by you for a global audience as our app is compatible with multiple currencies.

Impressive UI

We have included an attention-grabbing UI for your LocalBitcoins clone and it will reflect its impact on users via your success.
Decentralized Lending

Peer-to-peer lending and trading blending with decentralized function has its own benefits. Smart contracts will help the users perform crypto trading with anyone.

In-App Chat

We wanted to ensure the communication between buyers and sellers stays intact and that is why we have integrated in-app chat options.

HTTPS Authentication

In order to safeguard your users' information we have opted for HTTPS authentication mode which requires the usernames and passwords of your users to login into your LocalBitcoins clone.
Our Robust LocalBitcoins Clone Is For Varied Platforms
Web
Our LocalBitcoins clone app script can deliver a premium and credible crypto exchange marketplace web platform/portal loaded with key features.

iOS
Our LocalBitcoins clone script can be used to develop a high-functioning, 100% customizable, and scalable crypto exchange iOS app.
Android
Our LocalBitcoins clone script can be used to develop a high-functioning, 100% customizable, and scalable crypto exchange Android app.
Technologies Used In Our LocalBitcoins Clone App
Development Process For Our LocalBitcoins Clone App
Requirement Gathering
The first step we follow is to understand your unique business needs, goals, and future expectations so we can customize our LocalBitcoins clone to your specific requirements.

Design
In the next step, our seasoned designers will work closely with you to create an all-inclusive, visually stunning, and user-friendly interface that is both intuitive and effective.

Development
Yes, we offer a ready-to-launch LocalBitcoins clone solution, but the development phase is necessary to implement the changes needed in the script as per your requirements.

Testing
We use a rigorous testing process to ensure that the LocalBitcoins clone is completely bug-free and meets all of your specifications before it is deployed on your requested servers.
Deployment
As soon as the quality team gives us the green signal we will proceed to the deployment process, ensuring your LocalBitcoins clone is smoothly deployed and runs as you have wanted.

Support & Maintenance
We offer 3 months of free support and maintenance services including technical support, and bug support to ensure that your LocalBitcoins clone continues to meet your business goals.
Why Our LocalBitcoins Clone Over Custom Development

Security
Oyelabs signs NDA before engaging in any sort of business discussion so that your business information stays completely confidential with us.
White Label
When you buy our LocalBitcoins clone we offer you a free white-labeling service to make the crypto exchange marketplace app a reflection of your brand.

Ready-To-Launch
To capitalize on the popular crypto exchange custom development can prove to be slow while our LocalBitcoins clone is a ready-to-launch solution.
Budget-Friendly
Custom development is highly expensive as it needs lots of effort and time but we are offering our LocalBitcoins clone at a budget-friendly price.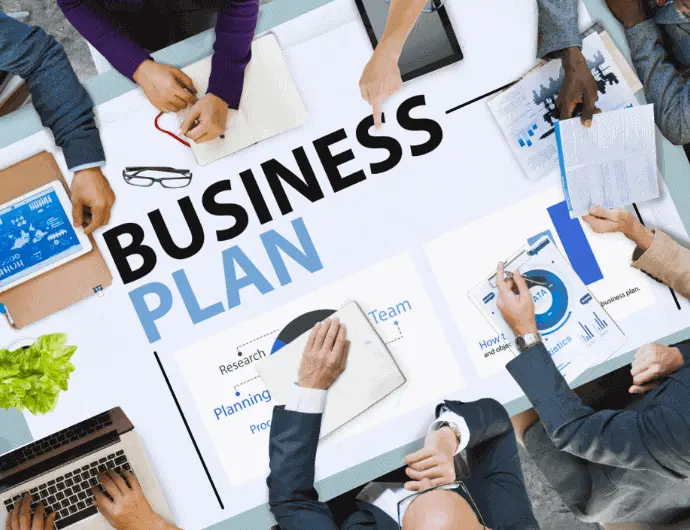 Why Choose Us As Your LocalBitcoins Clone Developer?
Free Customization- We offer completely free customization services to ensure that our clients get the exact features and functionalities they need for their crypto exchange platform LocalBitcoins Clone.
Free Technical Support- Our team of experts offers free technical support to our clients throughout the development process and for three months after the launch of the platform.
Free Bug Support- We also provide three months of free bug support to our clients to ensure that the LocalBitcoins clone platform runs smoothly and without any issues.
Full Source Code- We ensure you get complete ownership of the LocalBitcoins clone marketplace platform by offering you the entire licensed source code.
Client's Reviews
John Mccarthy / CEO
"Oyelabs has done an excellent job replicating Localbitcoin's features and functionality. We've been able to use the platform seamlessly for our business needs, and it has been a reliable and efficient solution for our operations".

Eli Burton / Project Manager
"The crypto exchange marketplace script by Oyelabs is beyond our expectations. It is super easy to use and can be tailored to our biz needs. The platform is easy to navigate, and we appreciate its flexibility."
Neil Harvey / Co-Founder
"Oyelabs has one of the best teams to work with. We collaborated with them for our LocalBitcoin-like crypto exchange marketplace development. We opted for their clone script, and we can say that we made the right decision."
Unleash Your Business's True Potential,
With Our LocalBitcoins Clone App- Starting at $3999 $2599
FAQs
Que. Why should I buy LocalBitcoins clone from Oyelabs?
Ans. Our LocalBitcoins clone script is 100% customizable, highly secured, user-friendly, and backed by our support. Launch your LocalBitcoins clone P2P crypto exchange platform within a week with Oyelabs.
Que. Is this LocalBitcoins clone script available in Github?
Ans. Our LocalBitcoins clone script is not available in Github or anywhere else other than Oyelabs. This LocalBitcoins clone script is exclusively available at Oyelabs only. Contact us to purchase our LocalBitcoins clone script.
Que. Will I get complete ownership of the LocalBitcoins clone once I purchase the script?
Ans.Yes, you will have the complete ownership of this LocalBitcoins clone once you purchase the clone script from Oyelabs.
Que. Will Oyelabs sell my business idea to anyone else with few modifications?
Ans. No, we will not sell any of your business ideas even with modifications. We sign an NDA agreement that will protect your business idea.
Que. Does this LocalBitcoins clone script have a social media login feature?
Ans. Yes, users can sign up or login in our LocalBitcoins clone app using their social media handles.
Que. Does this LocalBitcoins clone support multiple wallets?
Ans. Yes, our LocalBitcoins clone script supports multiple wallets including the famous ones.
Que. Will Oyelabs offer support and maintenance services for LocalBitcoins clone app?
Ans.Yes, Oyelabs offers support and maintenance services for your LocalBitcoins clone app for a period of three months.
Que. Is this LocalBitcoins clone script 100% customizable?
Ans. Yes, our LocalBitcoins clone script is 100% customizable so you can edit as much as you need or even want.
Que. Will Oyelabs support me in upgrading my LocalBitcoins clone app?
Ans. Yes, Oyelabs does offer update services for LocalBitcoins clones. Whenever you feel like upgrading your LocalBitcoins app contact us for quality update services.
Our Other Readymade Clone Apps