LocalBitcoins Clone- Trusted by Next Gen Entrepreneurs
LocalBitcoins Clone – 100% Customizable
Readymade P2P Crypto Exchange Platform
Be a part of the P2P crypto exchange revolution with your own white-label P2P exchange platform like LocalBitcoins. We offer LocalBitcoins clone script enriched with features to help you lead the industry.
What is LocalBitcoins Clone?
LocalBitcoins is an online P2P cryptocurrency exchange platform that offers individuals from all over the world to buy and sell Bitcoins. A LocalBitcoins clone is a replica of the original LocalBitcoins platform with the same functions and features integrated.
Our white-label LocalBitcoins clone is completely customizable and secured. With a wide range of features integrated into our LocalBitcoins clone script, you can easily lead the P2P cryptocurrency exchange industry. 
Wide Range of Features In Our White-Label LocalBitcoins Clone
Basic Features
Instant Buy & Sell
Our LocalBitcoins clone script is integrated with all the modern day wallets and due to that instant buying and selling of Bitcoins is possible in our white-label clone.
Security
At Oyelabs we only use and integrate leading and proven security protocols to assure the security of your users and their funds from the threats of cybercriminals.
Search and Filter
With our LocalBitcoins clone offer your users an innovative search and filter feature to eliminate their hassle in finding the right bitcoin they are looking for.
Escrow Wallet
When a user buys or sells Bitcoins or other crypto currencies in our LocalBitcoins clone our Escrow wallet gets activated. In order to ensure the buyer's safety this Escrow wallet will ask for confirmation to receive the cryptocurrencies from buyers.
Push Notifications
Push notification is one of the major tool of marketing and user engagement and our LocalBitcoins clone script has this feature integrated in it.
Premium Features
Ads Based Trading
Offer your users the option to create ads for buying or selling Bitcoins. It will help both the buyers and sellers to promote their need or availability of Bitcoins and create an ease of access experience for the whole audience.
Escrow Services
With the additional security protocol of Escrow resolving disputes within traders from different locations and trading modes will be very easy and effective.
Live Data
Our LocalBitcoins clone script is integrated with the feature of live data stats to offer the crypto newbies keep track of the current market scenario.
Multiple Payment Modes
In order to offer the end users flexibility in payment activities we have integrated multiple payment modes in our LocalBitcoins clone script.
Multiple Currency Support
Our LocalBitcoins clone can be used by your for a global audience as our app is compatible with multiple currencies.
Impressive UI
We have included an attention grabbing UI for your LocalBitcoins clone and it will reflect its impact on users via your success.
Decentralized Lending
Peer to peer lending and trading blending with decentralized function has its own benefits. Smart contracts will help the users perform crypto trading with anyone.
In-App Chat
We wanted to ensure the communication between buyers and sellers stays intact and that is why we have integrated in-app chat options.
Security Features
Two Factor Authentication
We do not limit security with simple protocols and compromising factors with the threats. We have integrated two factor authentication as an additional layer of security.
KYC Verification
As the LOcalBitcoins clone is offering trading and exchange services to users it is essential that the users are identified as well as verified and that is why we have KYC verification feature integrated in the clone script.
Escrow Enabled Systems
As Escrow is a trusted and reliable third party we have included the system to carry out the trader between users in a well protected way.
CSRF Protection
In order to protect your LocalBitcoins clone from cyber criminals we have integrated Cross Site Request Forgery (CSRF).
HTTPS Authentication
In order to safeguard your users information we have opted for HTTPS authentication mode which requires the usernames and passwords from your users to login in your LocalBitcoins clone.
Dispute Management
One of the main features of our LocalBitcoins clone script is dispute management. This feature helps in management of disputes between sellers and buyers associated in a cryptocurrency trade.
More Features To Help You Lead
Flat Currency Feasibility
Third Party Wallet Support
What Makes Our Platform The Best
End-Users Can Benefit From Simplicity
Many individuals are short on time and may lose interest quickly if using the app is difficult. If your consumer is unable to access their data quickly and easily, they will be frustrated and may seek alternate options, potentially through a rival program.
Clean, uncluttered platforms appear to guide users to the next stage in the process, and their experience is better by no ambiguity, and you are urged to continue using the app.
High Performance
Nobody likes waiting, especially if they have to gaze at it as a screen load indicator, which quickly leads to boredom and the need to look for anything more interesting. Speed is an acceptable visual collection that does not capture massive tables and databases. As a consequence, your programs continue to function smoothly and rapidly.
Top-Notch Security
The security of the Internet is improving, as is the security of your application. As a consequence, we ensure that your apps have top-tier security, which is essential for many apps that store personal, sensitive, or financial information.
24×7 Dedicated Support Team
We provide specialist support for your apps, answering all of your questions and providing advice at every level to guarantee that the app functions smoothly at all times.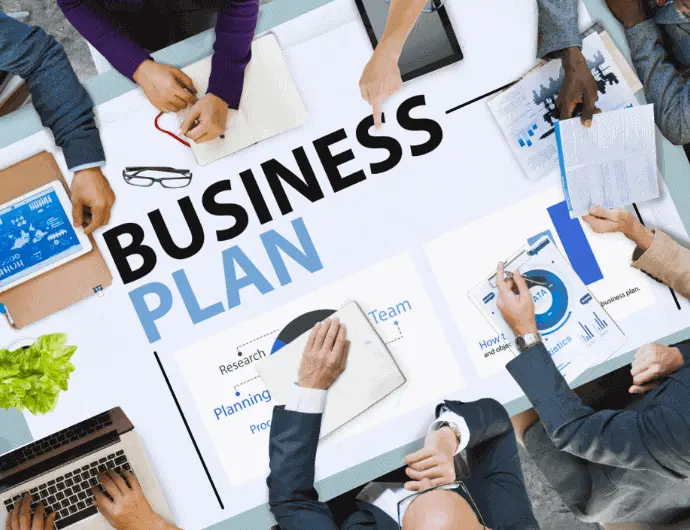 Why Choose Us As Your LocalBitcoins Clone Developer?
Oyelabs has the luxury of a highly experienced team of developers. We are developing P2P exchange platforms for worldwide audiences and that experience will be vital for your LocalBitcoins development.
Oyelabs is well known for its accuracy in delivering quality solutions within the deadline. Our agile development technique has proven quite effective in delivering solutions within the deadline.
Oyelabs ensures that end users do not need to compromise the security of their personal information. Apart from user security, we guarantee you of not use the same source code for another custom application development.
Oyelabs has worked with different businesses across industries and around the world. We have a worldwide client base that speaks for our service standards.
Oyelabs brings you the benefit of 24/7 support and maintenance from a highly qualified team of experts.
A Global Reach of 180+ Cities
Scored 95% Satisfaction In Client Reports
Unleash Your Business's True Potential,
With Our LocalBitcoins Clone App- Starting at $3999 $2599
FAQs
Que. Why should I buy LocalBitcoins clone from Oyelabs?
Ans. Our LocalBitcoins clone script is 100% customizable, highly secured, user-friendly, and backed by our support. Launch your LocalBitcoins clone P2P crypto exchange platform within a week with Oyelabs.
Que. Is this LocalBitcoins clone script available in Github?
Ans. Our LocalBitcoins clone script is not available in Github or anywhere else other than Oyelabs. This LocalBitcoins clone script is exclusively available at Oyelabs only. Contact us to purchase our LocalBitcoins clone script.
Que. Will I get complete ownership of the LocalBitcoins clone once I purchase the script?
Ans.Yes, you will have the complete ownership of this LocalBitcoins clone once you purchase the clone script from Oyelabs.
Que. Will Oyelabs sell my business idea to anyone else with few modifications?
Ans. No, we will not sell any of your business ideas even with modifications. We sign an NDA agreement that will protect your business idea.
Que. Does this LocalBitcoins clone script have a social media login feature?
Ans. Yes, users can sign up or login in our LocalBitcoins clone app using their social media handles.
Que. Does this LocalBitcoins clone support multiple wallets?
Ans. Yes, our LocalBitcoins clone script supports multiple wallets including the famous ones.
Que. Will Oyelabs offer support and maintenance services for LocalBitcoins clone app?
Ans.Yes, Oyelabs offers support and maintenance services for your LocalBitcoins clone app for a period of three months.
Que. Is this LocalBitcoins clone script 100% customizable?
Ans. Yes, our LocalBitcoins clone script is 100% customizable so you can edit as much as you need or even want.
Que. Will Oyelabs support me in upgrading my LocalBitcoins clone app?
Ans. Yes, Oyelabs does offer update services for LocalBitcoins clones. Whenever you feel like upgrading your LocalBitcoins app contact us for quality update services.