Top 9 Alcohol Delivery Apps in 2022 – Liquor on Demand
Top 9 Alcohol Delivery Apps in 2022 – Liquor on Demand
Last Updated on June 25, 2022
At a time when everything is going on-demand, it makes sense for people to buy alcohol online. We all are already a slave to our mobile phones and the apps on it. Online alcohol delivery has become just another way for us to save time while buying our favourite booze whenever we want. Online alcohol delivery apps are just the most convenient way to buy booze without having to visit an alcohol shop.
When it comes to buying alcohol, there is obviously a huge chunk of the population that buys alcohol around dinner time. The latest purchase patterns show that more than 50% of alcohol purchases are done during dinner time. People are buying alcohol generally for a party or for casual drinking both of which happens late in the night. More specifically, one-third of the purchases happen around 9 pm in the US. The colour of the sky in the evening and the happy feeling that alcohol gives us; pair up just perfectly together.
With restrictions on travel and movement, people are stuck at home giving them all the more reasons to order alcohol online. The main reason why so many of these apps are coming up right now is because convenience is slowly becoming a huge factor for millennials. According to reports by Forbes, the market size of alcohol e-commerce is forecasted to reach $42 Billion by 2025 growing at a rate of 66% between 2020-2025!
If like many others, you are looking for the perfect app to quench your thirst for the best alcohol we have just the list for you. We have curated the perfect list of alcohol delivery apps in and around the US that will deliver your booze to your doorstep whenever you need it.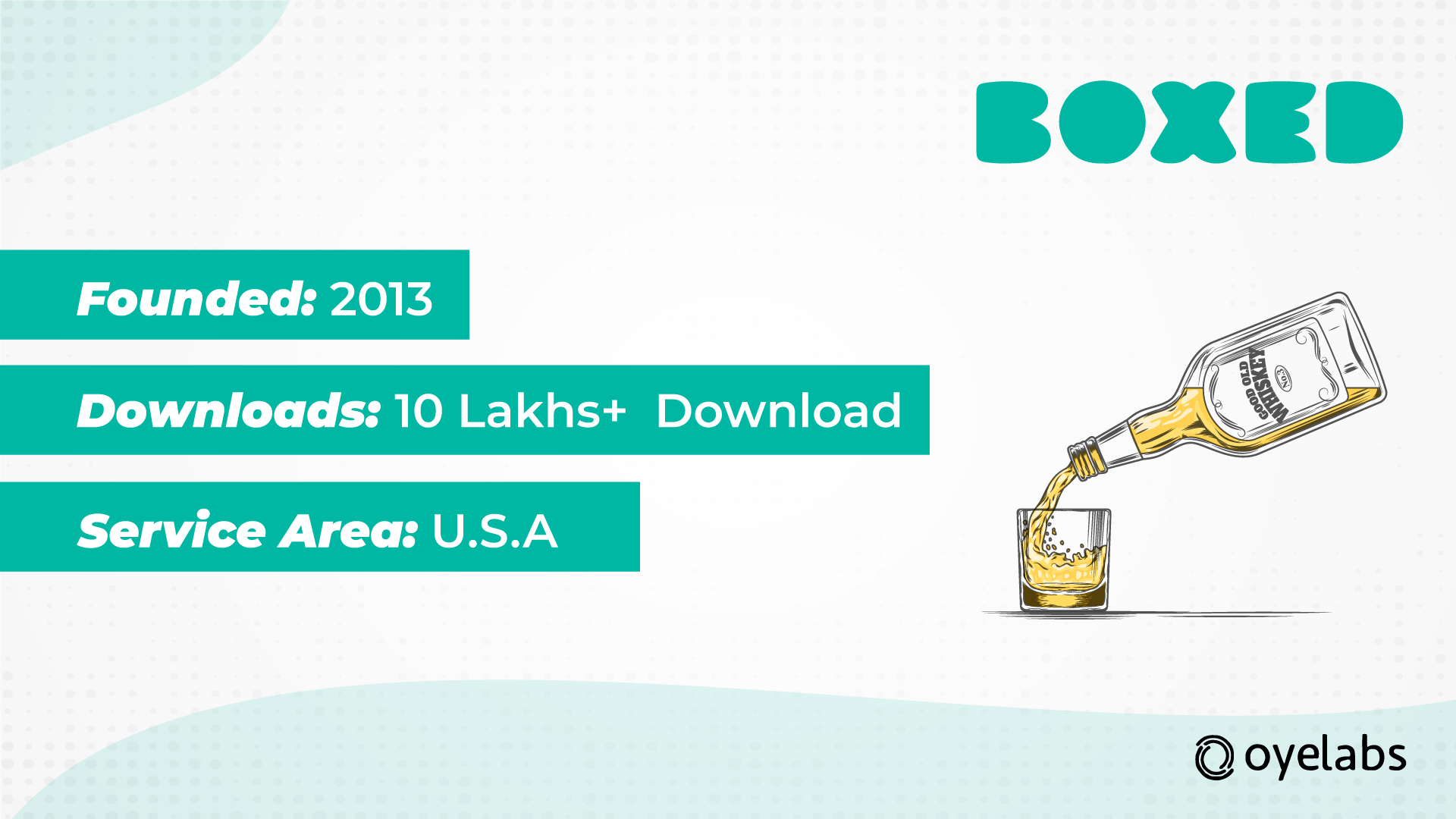 1. Boxed 
Boxed is a famous wholesale alcohol delivery app. It is the perfect app for any occasion or party. Boxed provides various types of alcohol along with snacks, groceries, cups, non-alcoholic beverages that will make your party an enjoyable day for everyone. It provides you with items within a 2 day delivery time and offers free shipping on all orders above $49. Currently, the app delivers products to New York, California, and Massachusetts.
2. Drizly
Drizly's mobile app offers delivery for wine, beer and other liquor. The company is based out of Boston and currently delivers to 100 major areas namely New York, Chicago, Boston, Los Angeles, etc. The app offers alcohol at slightly lower prices than other brands as it has no added markup price. It also offers cups, lemons, margarita salt, and mocktail recipes to go along with your alcohol. The app cares about its customers and hence offers a complete experience and delivers everything you would need to make the experience better. The app is also easy to access. If you want to explore more about the liquor ordering app, here's Drizly's business model.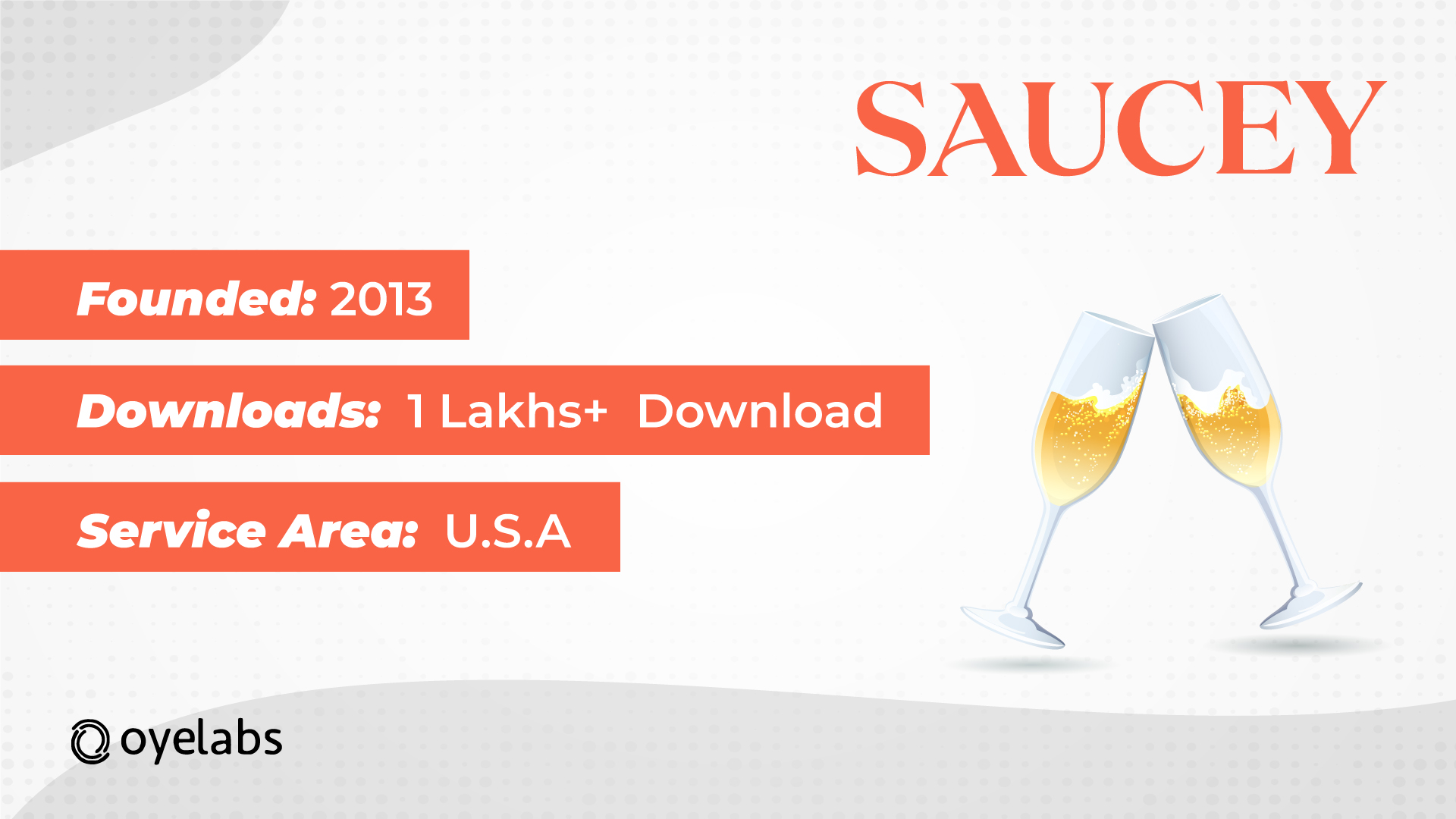 3. Saucey
Based out of Los Angeles, Saucey is the perfect alcohol delivery app for special occasions or date nights. It comes with multiple offers and fun additions like a private bartender for an hour. The app offers more than 10,000 products including alcohol, snacks, chocolates, candies, etc. It also offers tobacco products along with alcohol. The app is currently delivering to Los Angeles, San Diego, San Francisco, Chicago and offers free delivery on your first order if you register for their newsletter. There is also no minimum order requirement when it comes to this app. 
4. Flaviar
Flaviar is known for its whiskey selection. If you are a whiskey lover and looking for just the app to discover new brands and try out a different taste, this is the right app for you. Flaviar offers more than 10,000 bottles with various flavours. It doesn't just stop at offering you the best whiskey, Flaviar also provides you information about the drink, sends trivia, gives out distillery information and much more. 
You can visit their website here. 
5. Instacart
You may know Instacart as a famous grocery delivery app, but it also offers alcohol. It offers alcohol in New York, California, Arizona, Ohio, Florida, Alabama, Massachusetts and Minnesota. Contact Oyelabs to get an app like Instacart.
Related read: Instacart business model
6. FreshDirect Alcohol Delivery
FreshDirect is another grocery delivery app that has started offering alcohol. It is a great choice because you can save money on delivery charges by offering your groceries as well as your alcohol from the same place. It offers wine, beers, and spirits to New York customers. Building an app like Freshdirect is an advantage as you provide multiple products instead of just focusing on one.
Related Read: FreshDirect Business Model
7. Minibar
Minibar is currently providing alcohol to New York, Chicago, Denver, Miami, Palm Beach and many others. It is the perfect answer for servicing your instant needs. Minibar offers delivery in under an hour with minimum order amount of $25. It has a great selection of wine, beer, whiskey and other non-alcoholic drinks.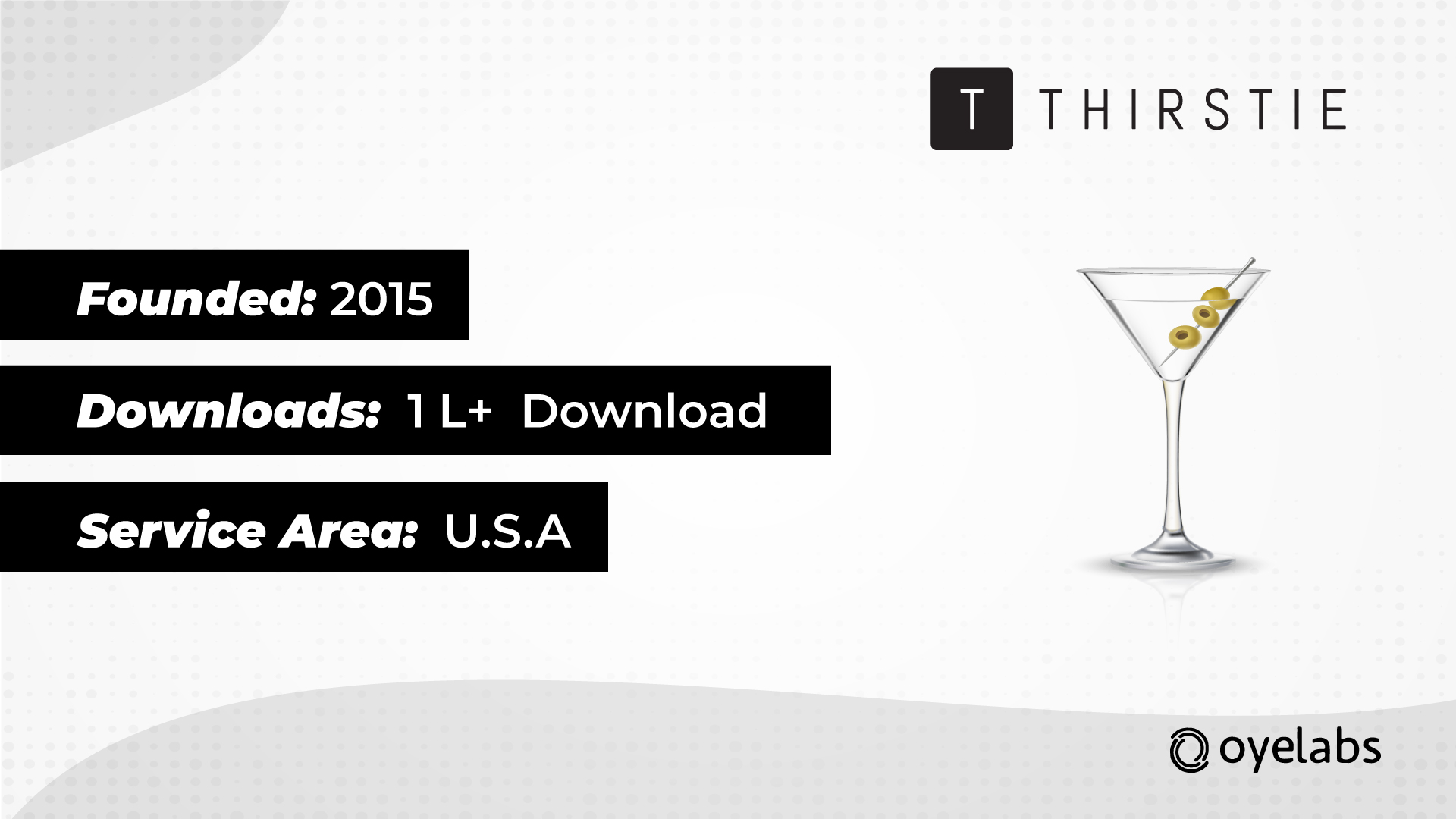 8. Thirstie
Thirstie customizes alcohol according to your style and taste and sends you the offering directly to your inbox. They provide cocktail recipes, videos to help customers as well as advice on various topics. The app is currently delivering to North Jersey, New York, California, Texas, and many other cities.
9. Klink
Although this app only offers alcohol in Washington, they offer delivery within an hour.  The delivery charges are as low as $3.87 or even lower depending on the distance. They also ask for a minimum order value between $20-40 in order to make delivery eligible. This amount is dependent on the retail outlets.
This is the list of the best alcohol delivery services near you. Most of these are rapidly growing and expanding to newer areas so don't worry if there isn't one available near you right now. 
Alcohol delivery is also a great opportunity for online grocery and other delivery businesses as these have an already developed delivery system. It will therefore be beneficial for these companies to expand into alcohol delivery as the industry is currently in demand.